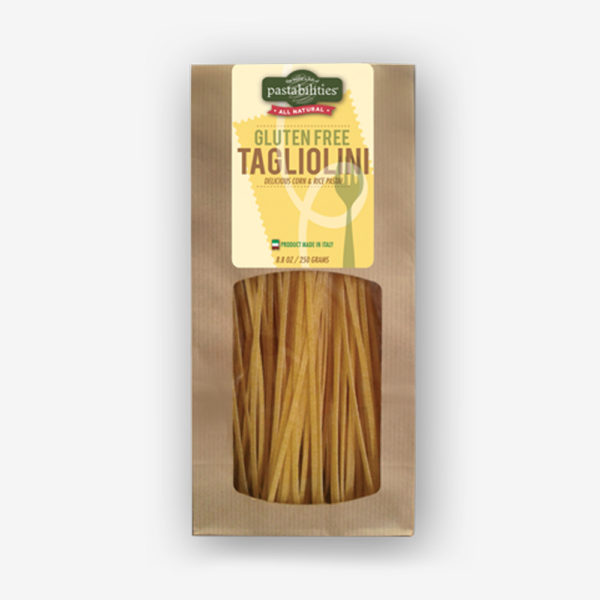 Gluten Free Tagliolini
Gluten Free Tagliolini (70% Corn and 30% Rice blend).
These beautiful long flat ribbons are similar shape to linguine or fettuccine, and is traditionally from the Northern regions of Italy. The high quality ingredients and craftsmanship make our gluten free pasta unique.
Manufactured in Italy using bronze dies gives our pasta a matte look and makes the surface rough, making it suitable for a variety of sauces!
Made in a dedicated gluten free facility. Serves 2-4.
Out of stock