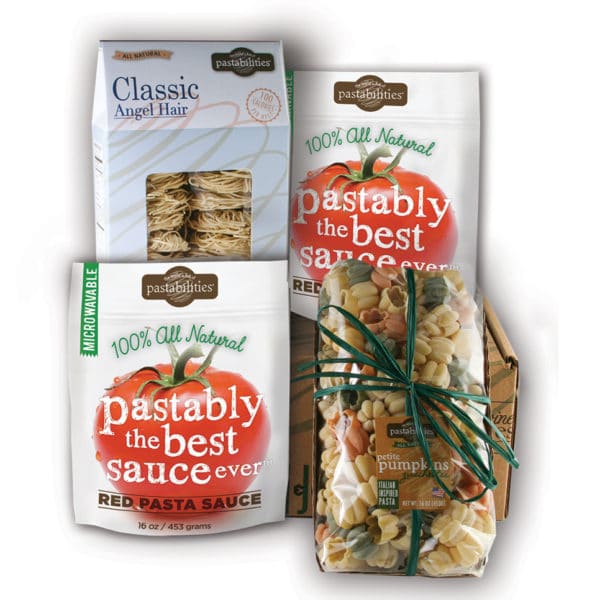 Pasta Lover's Gift Box
For the traditionalist!  Classic boutique pastas with a sauce for each.
Angel Hair Pasta Nests and Italian "Zucchette" Pumpkin Pasta are two best sellers and everyday favorites.
Pastably the BEST sauce Ever is a wonderful accompaniment for both shapes!
Each meals serves 4.
Share your thoughts!
Let us know what you think...