Use Your Noodles, Candidates! Find the FUN in Campaign Fundraising!
No question, raising money to fund a presidential campaign is a grueling marathon for the hardworking hopefuls! Sure, badmouthing an opponent is free, but everything else is expensive and that means pounding the pavement, burning up the phone lines, and scouring the internet for dollars while campaign fundraising.
Where is the fun in that??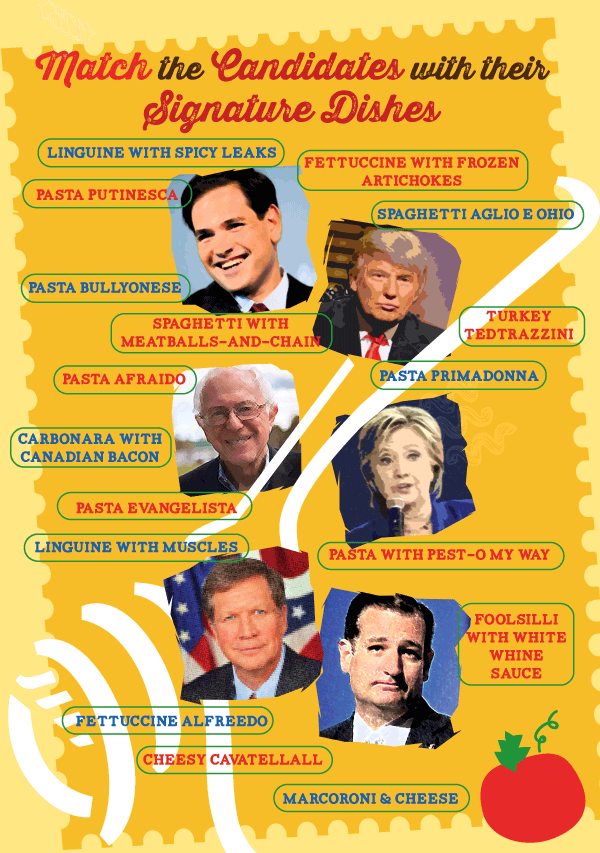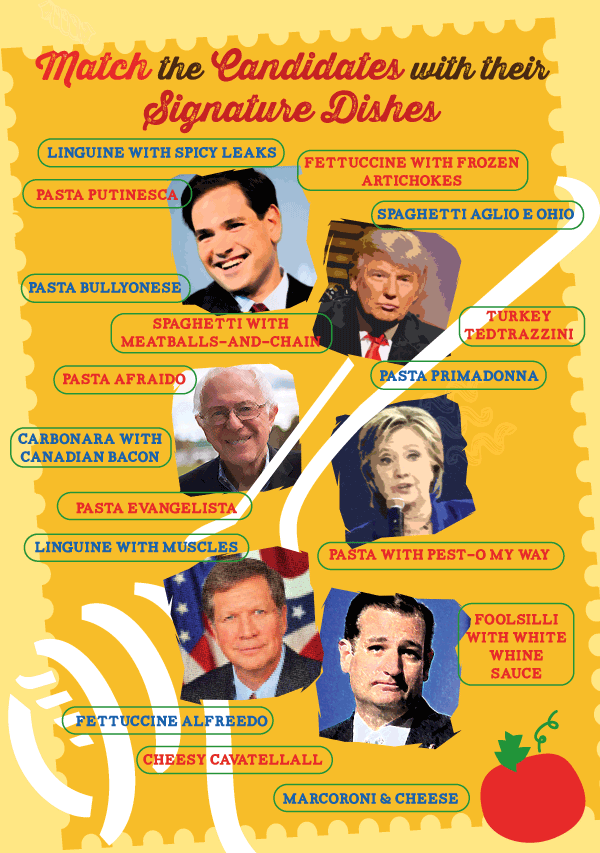 We at The Pasta Shoppe used our noodles and found the fun in this silly season of debating, debunking, and deciding. We've created pasta shapes that celebrate both political parties and pride: DEMOCRATIC PASTA, REPUBLICAN PASTA, and for fewer fights around the dinner table, AMERICAN PRIDE PASTA.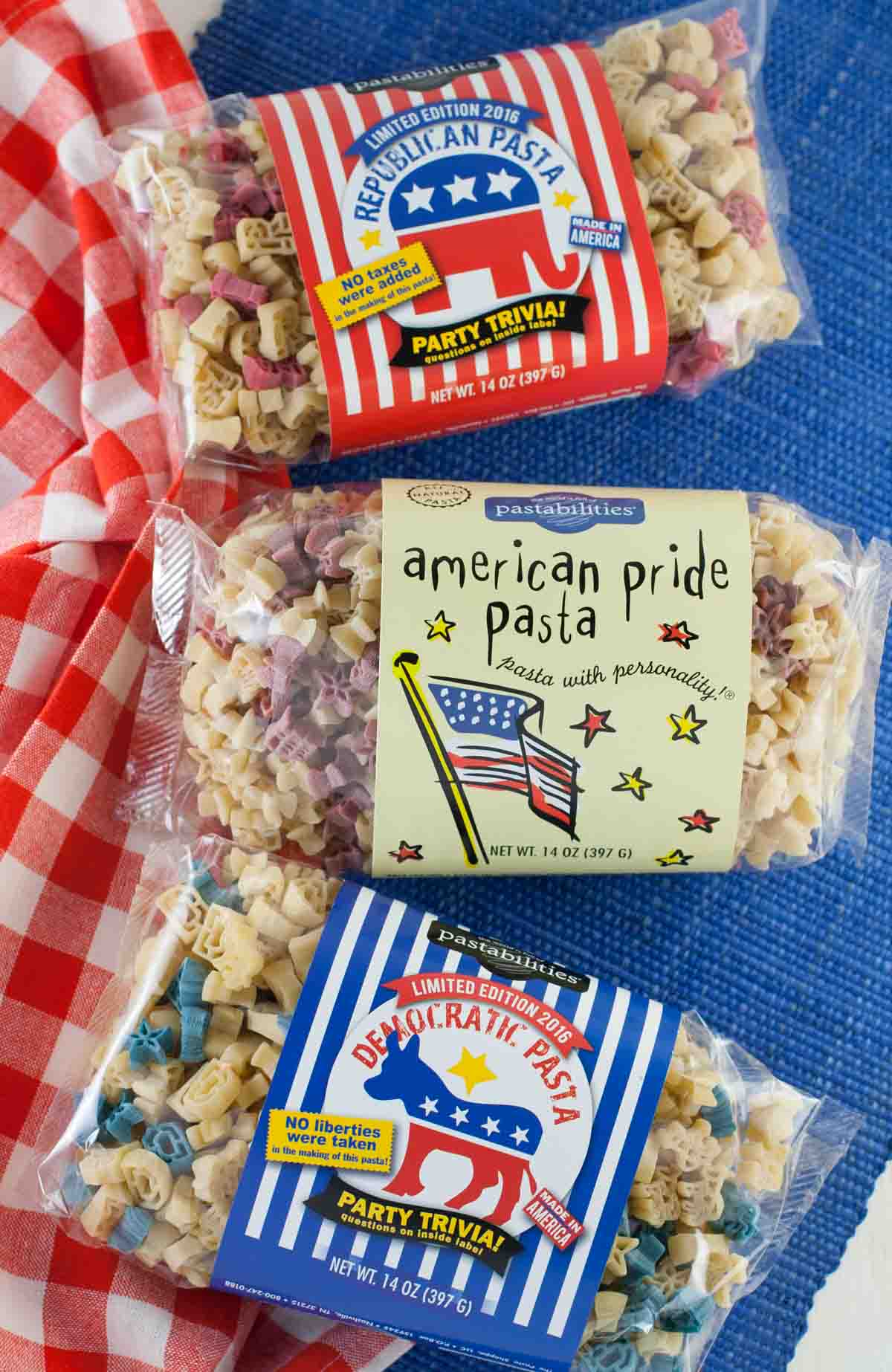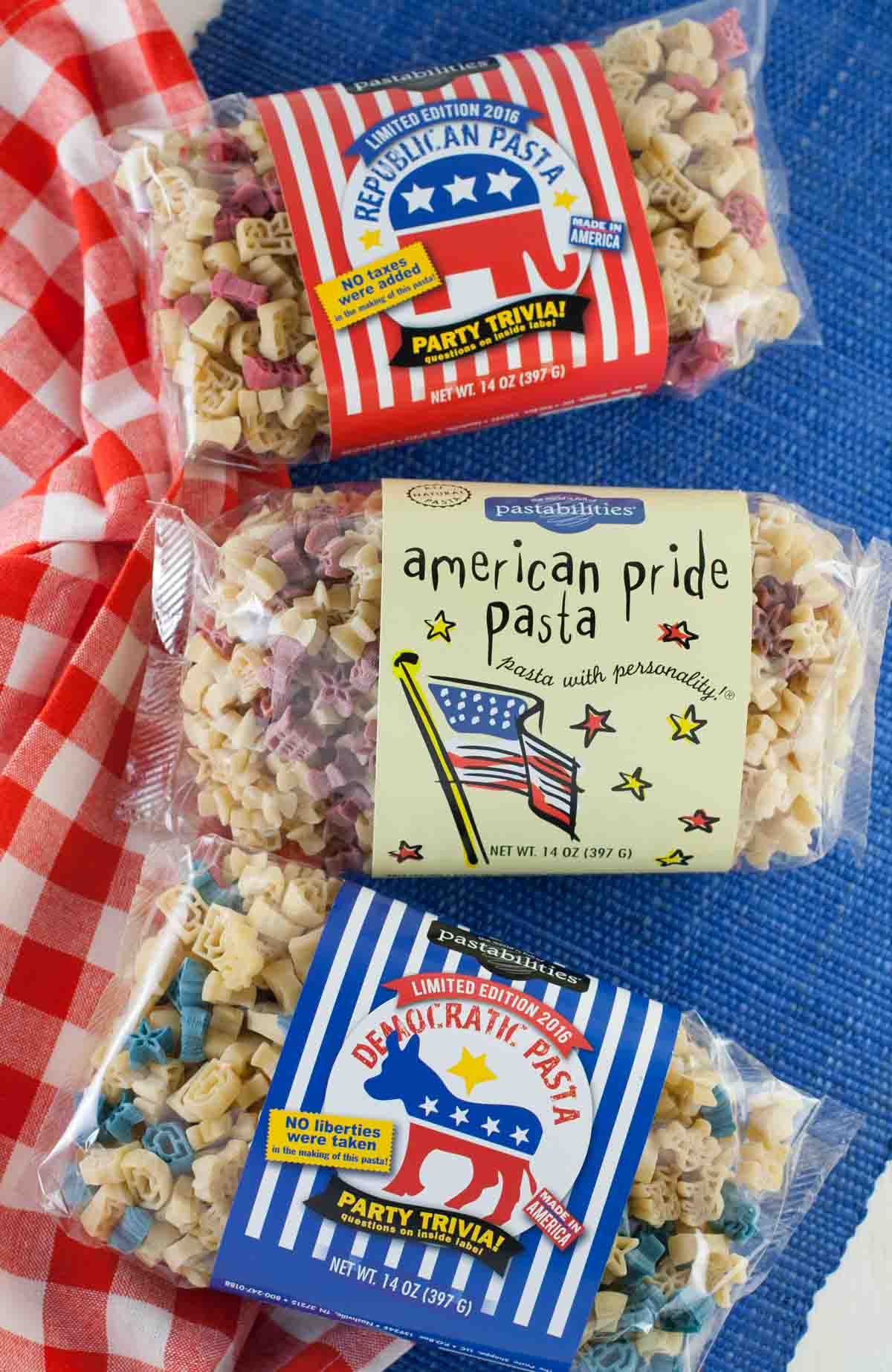 Pasta shapes representing each theme with the colors to match, AND mind blowing trivia questions about each party are included with these limited edition pastas! Now dinnertime will be really interesting. It's time to cook up some fun, friends!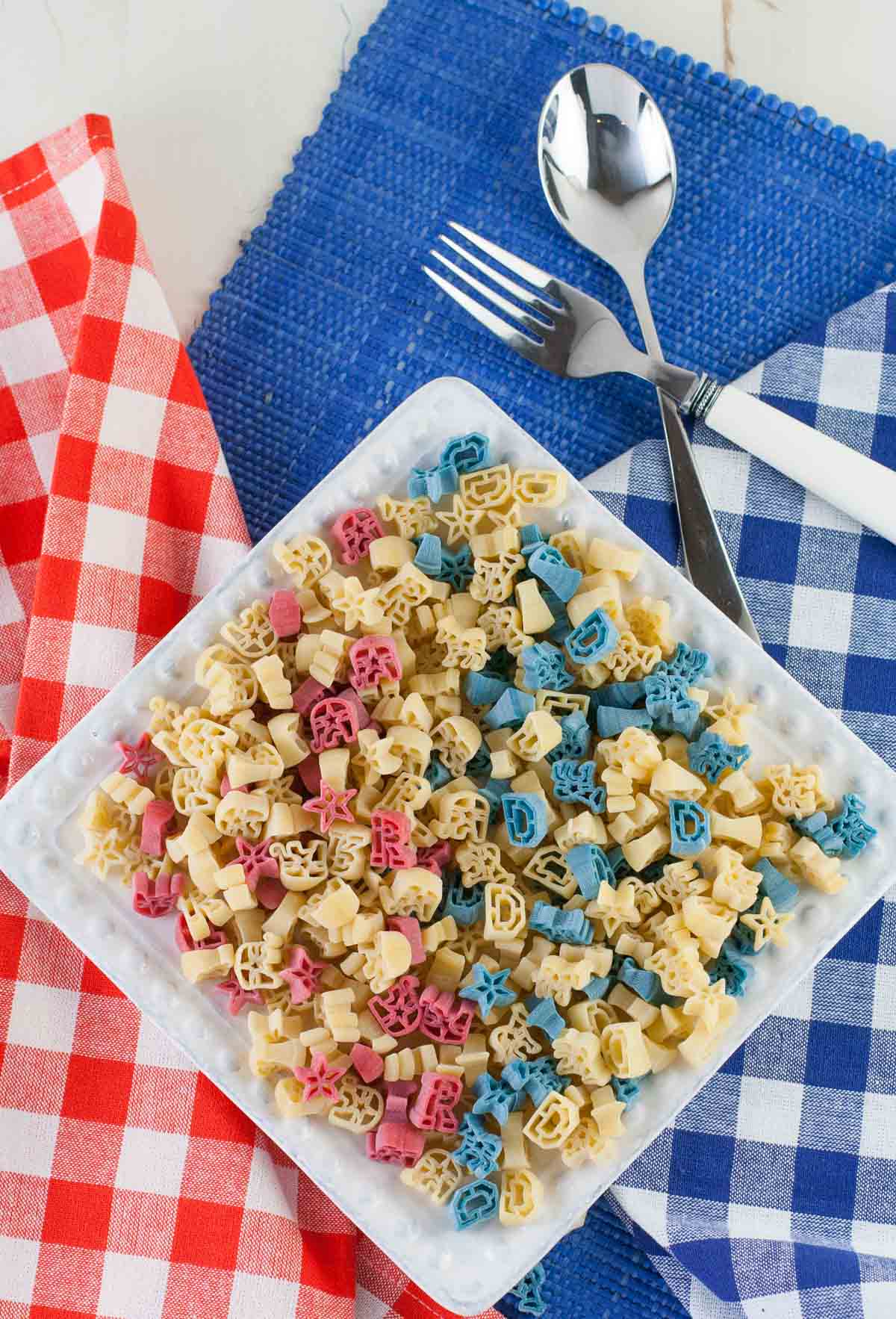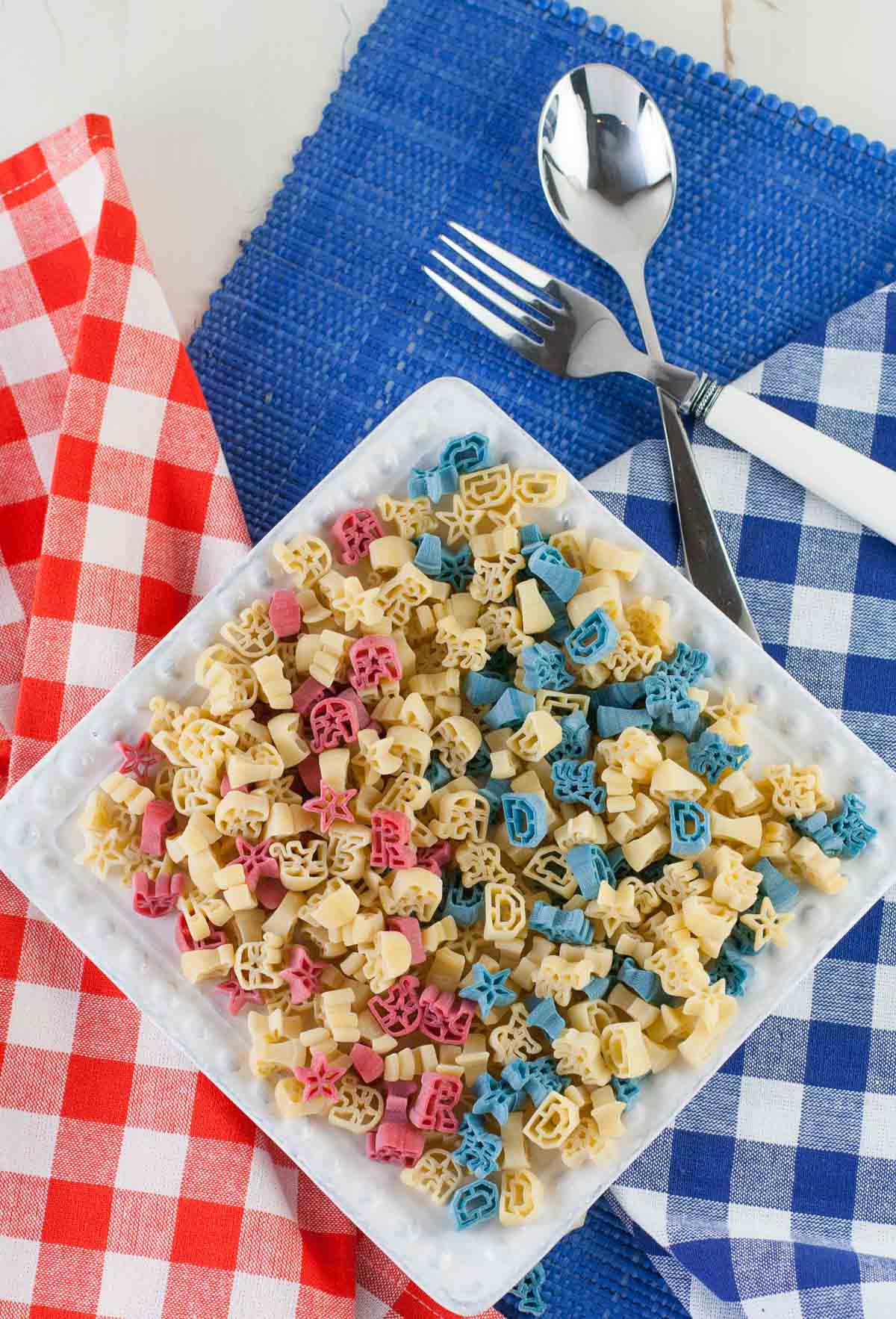 Because we have pasta on the brain, we decided to have even more fun by creating clever names of CANDIDATE-SPECIFIC dishes, like Foolsilli with White Whine Sauce and Cheesy Cavatellall. Which candidate do you think would enjoy Fettuccine Alfreedo or Pasta Bullyonese? Fun, right?
Your turn: have a little fun and match up the dish that, to you, best describes these candidates. Game on!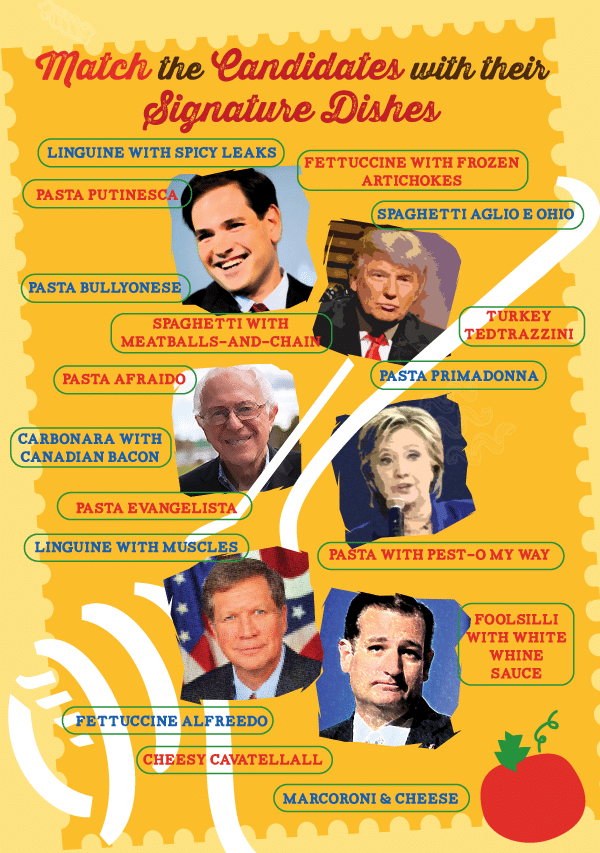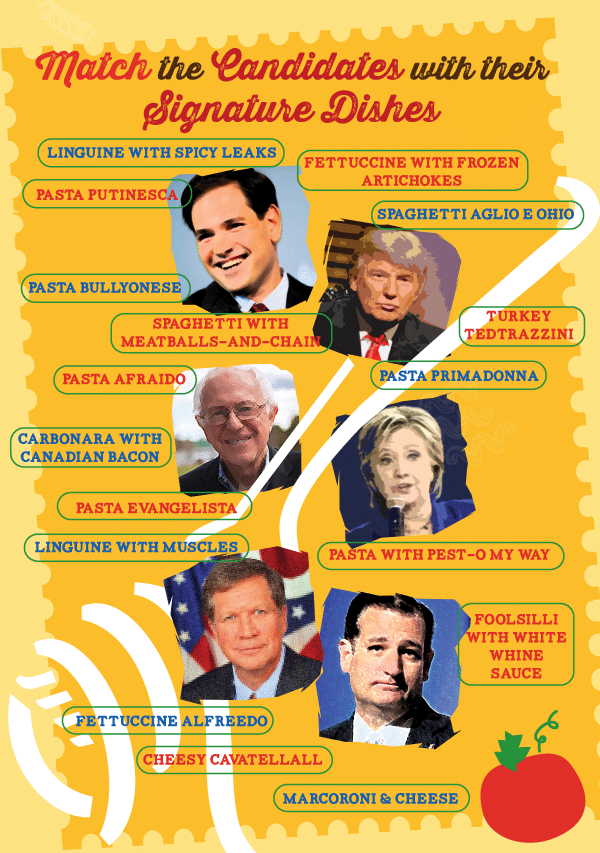 We too know something about campaign fundraising ourselves – OK, OK, not the big campaigns, but smaller campaigns helping kids and adults raise money for their schools, teams, and extracurricular activities. Groups all over the country, made up of people from BOTH parties, have used us for their campaign fundraising idea and won their race selling fun pasta!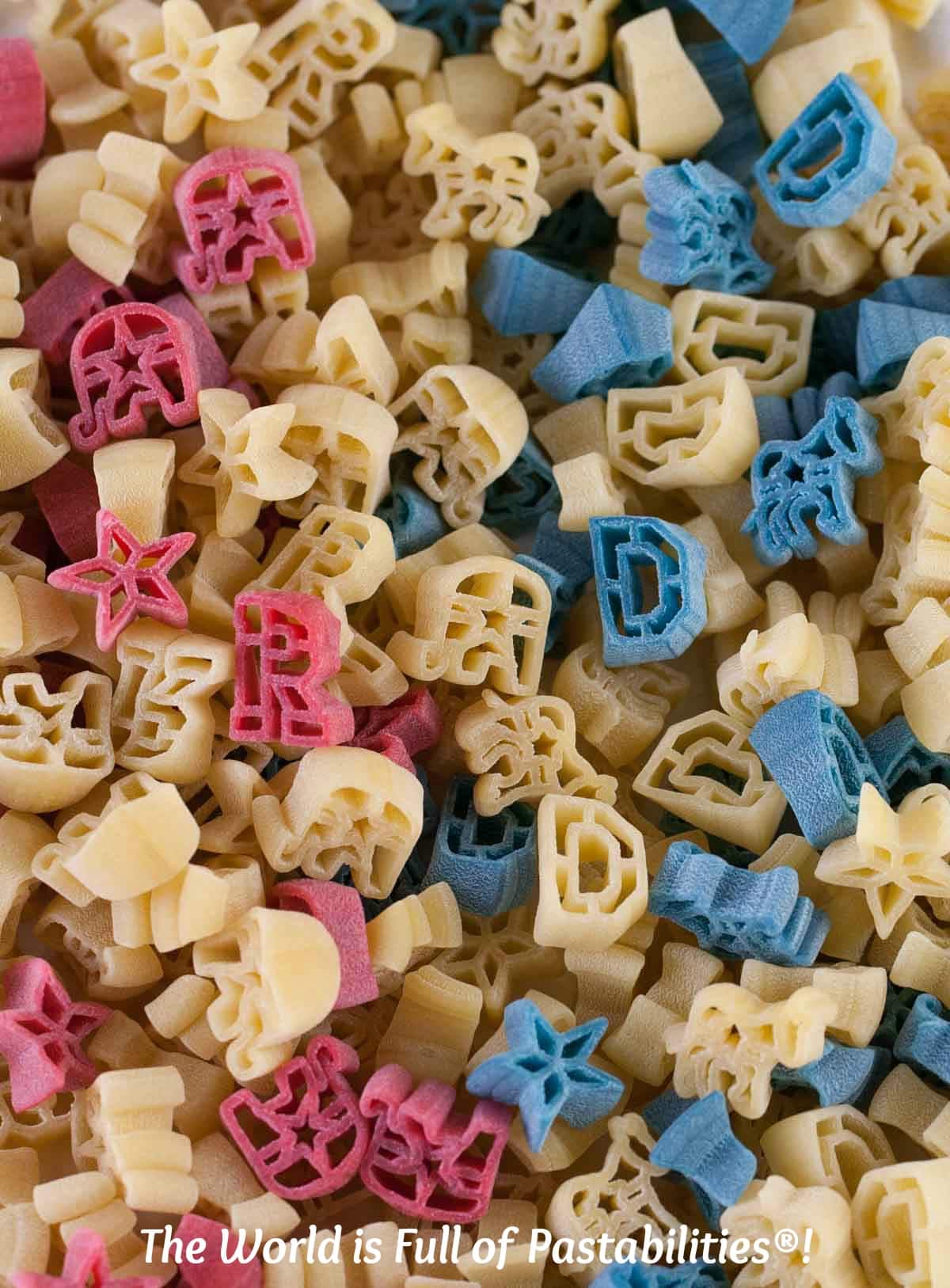 Not only is our pasta creative and fun, but healthy noodles are a great way to carbo load for maximum competition on the campaign trail and in everyday life! These pasta bags could somehow be incorporated into your campaign fundraising…or maybe just give them away to your favorite supporters.
Party on, all parties!
(We are The Pasta Shoppe and we approve this message.)
Join our email list for fresh pasta recipes delivered to you every week!
Your information will NEVER be shared or sold to a 3rd party.