Light and Herby Mediterranean Pasta Salad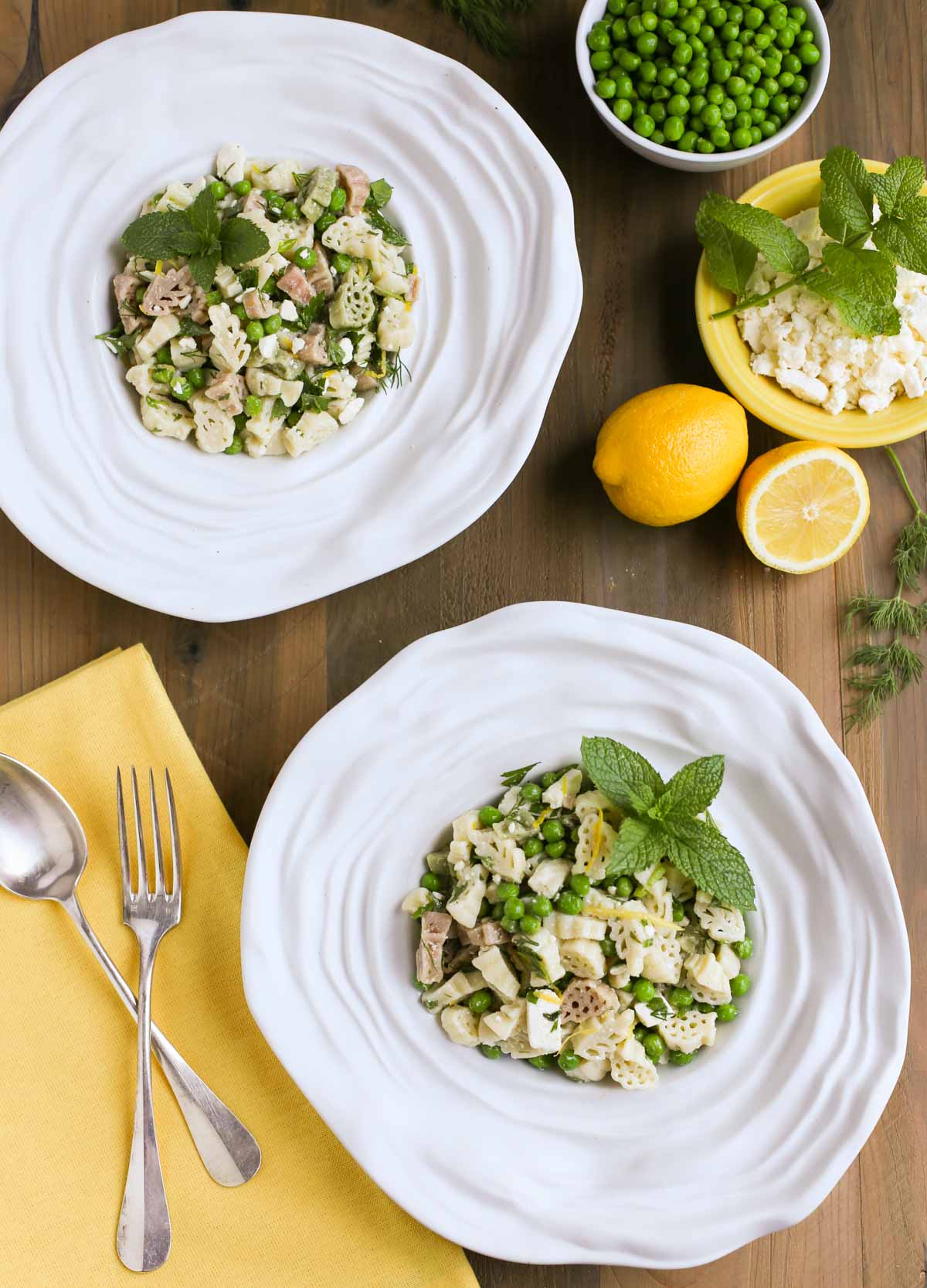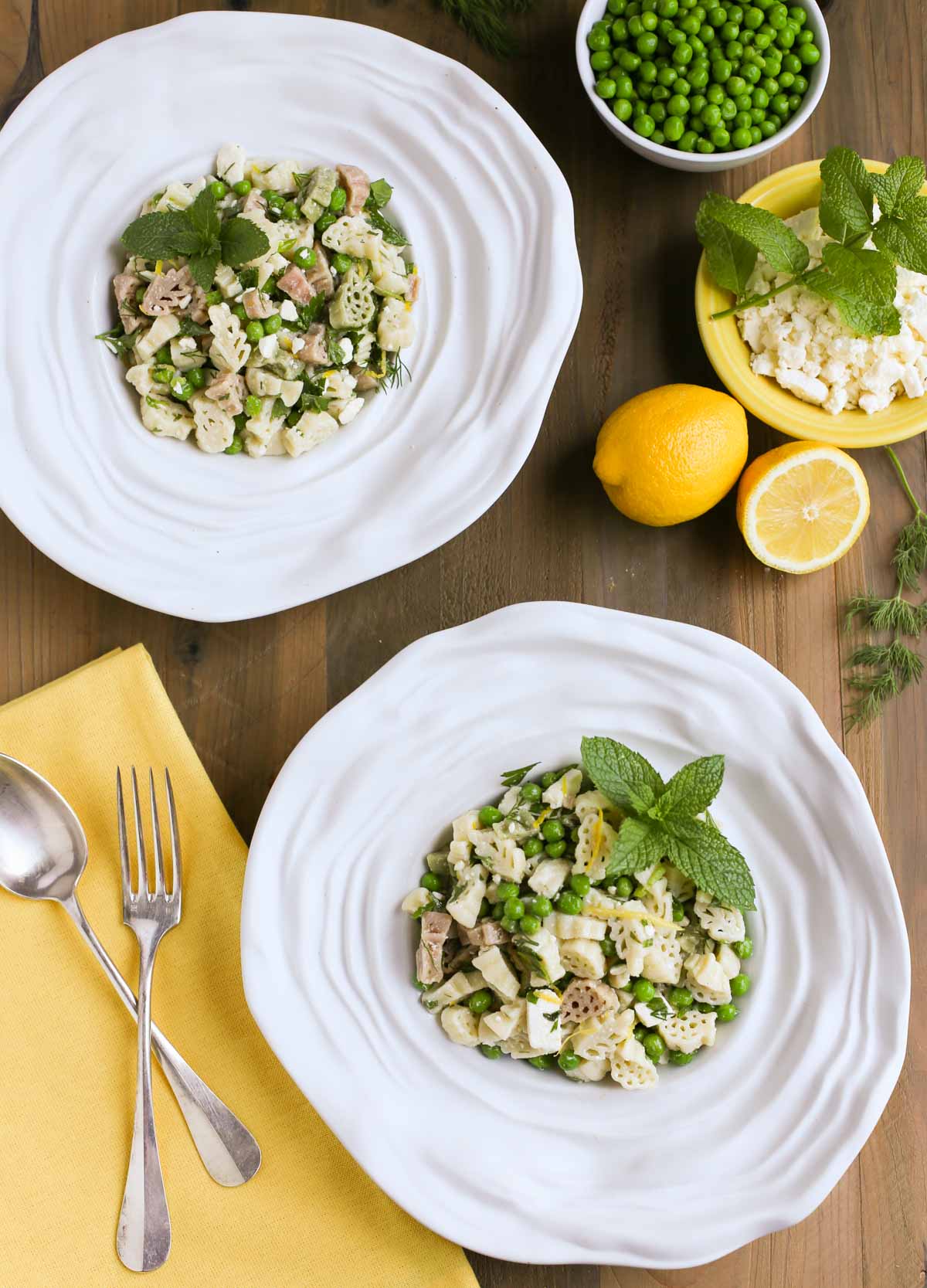 Are you thinking about what to bring to your Labor Day cookout?  You know ribs, burgers, sausages, etc. are probably on the menu…so what exactly are you thinking about?!  Let me help you:  start thinking about this Light and Herby Mediterranean Pasta Salad!
I mean… it is "Labor Day" and no one should work too hard.  Most lucky folks are off from work…and the last thing anyone wants to do is slave in the kitchen!  And then try to relax…hahaha!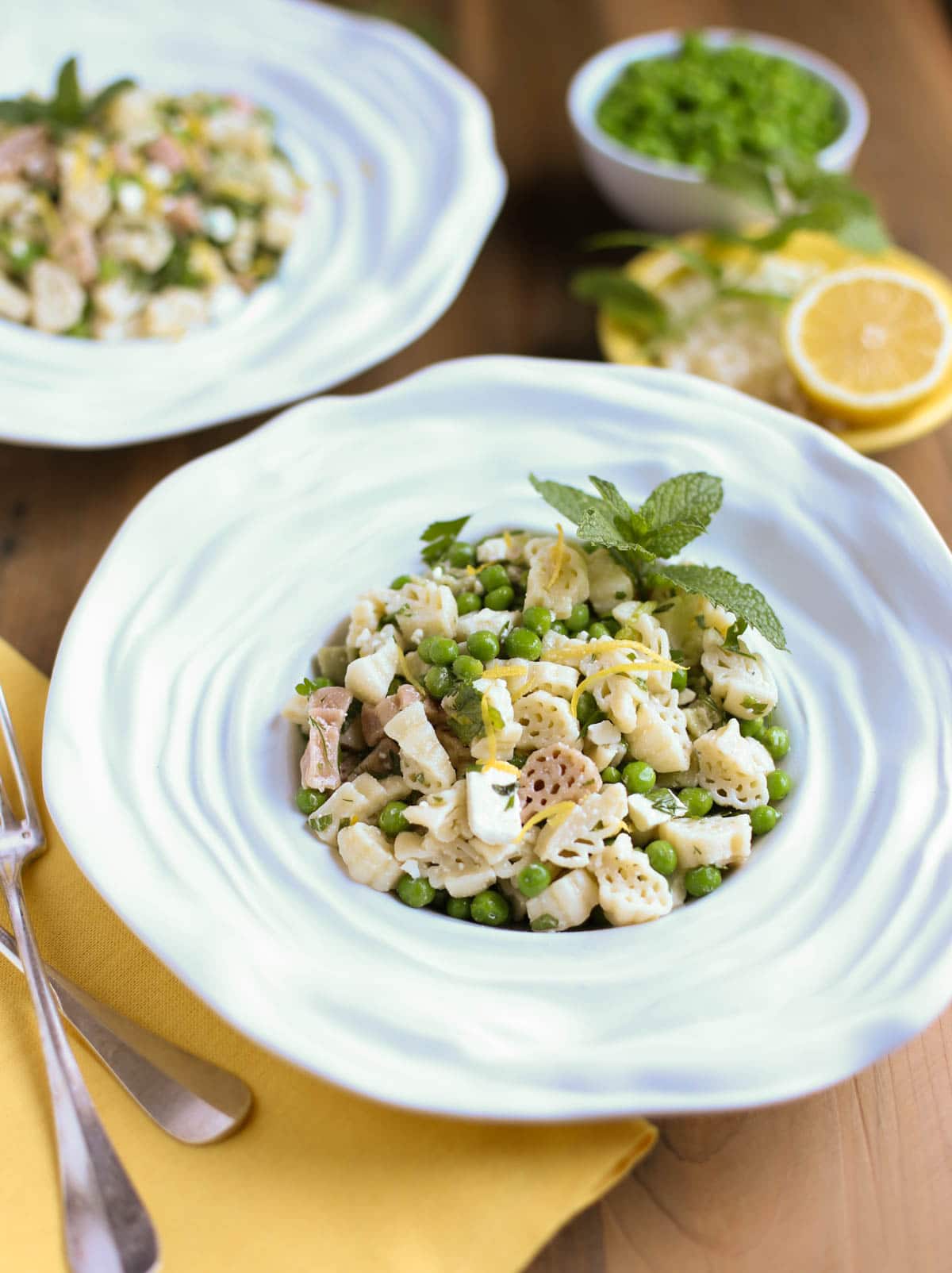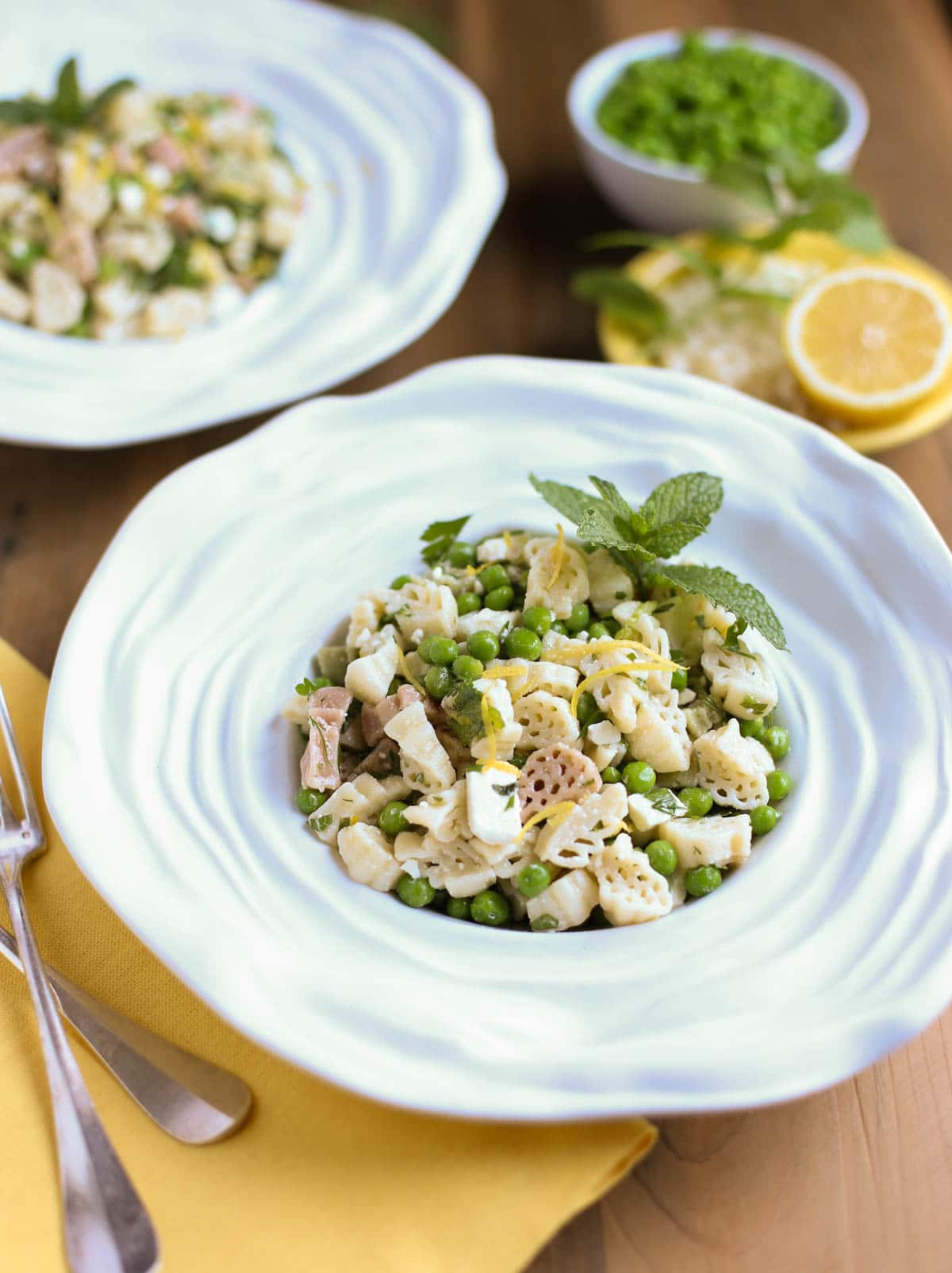 I always try to imagine what others will be bringing to these sorts of events, and then I'll try to add some unexpected flavors and shoot for a complementary side dish.  So… some bright flavors like light fresh lemon and chopped fresh herbs came to mind.  These bursts of flavor usually go with any of the spicy, rich, and delicious meats.  In fact, aren't you looking for some relief after only a few bites?!   Is it just me trying to justify my eating of a ½ pound of the juiciest, perfectly grilled burger with melted sharp cheddar cheese and extra grilled onions?
When you are making your way down the buffet…just imagine how thrilled you'll be to see this Light and Herby Greek Pasta Salad.  And you made most of it ahead of time…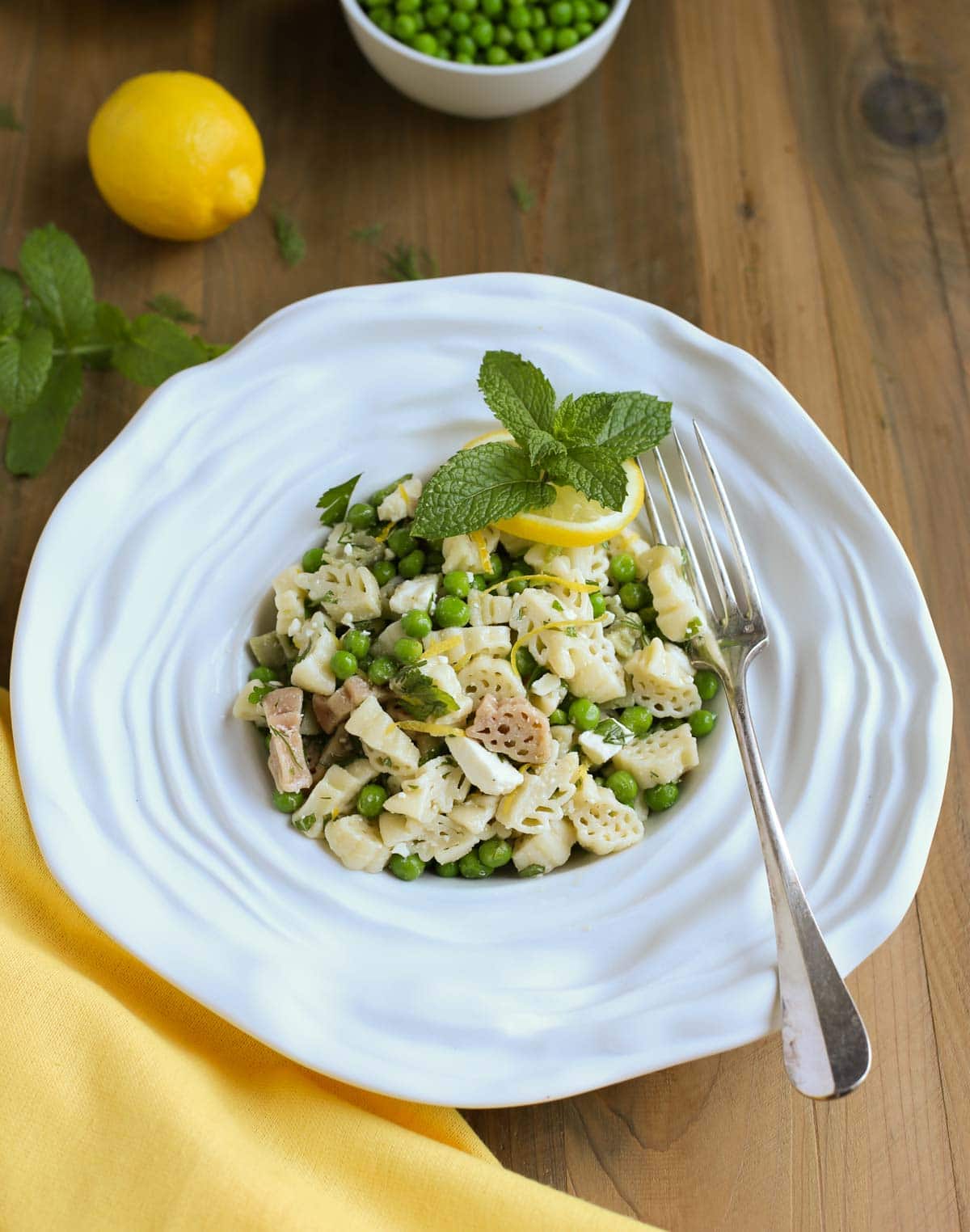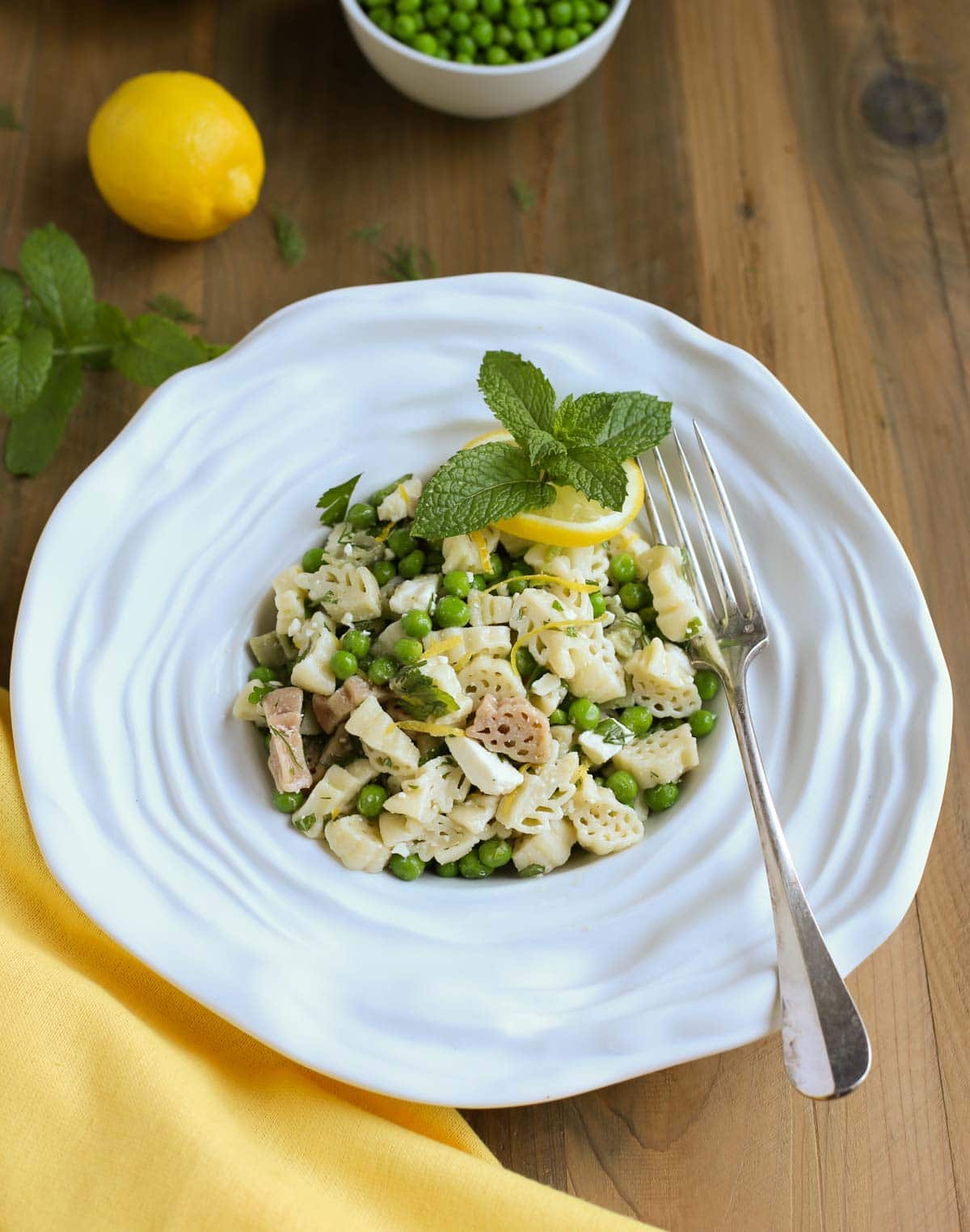 Mixing up fresh herbs is always a home run…whether it be for a hot pasta dish topping or a green salad addition.  What a simple concept "chopped fresh herbs" to add huge flavor and be so simple!
I categorize this as Mediterranean because it does have some the go-to Medi flavors:  lemon, olive oil, herbs,  and feta cheese.  It does not have olives though!  So do not let the name be a turn off it you are assuming Greek and don't like Kalamata olives!  This is all fresh…all light and tangy…all good!  Featured Pasta:  Vineyard.  But any shape will do!
If you are not sold on Light and Herby Mediterranean Pasta Salad at this point, I thought I'd offer up some of our other pasta salad options that would be perfect for this weekend…and here you go:
Florentine Pasta Salad with Grapes and Cashews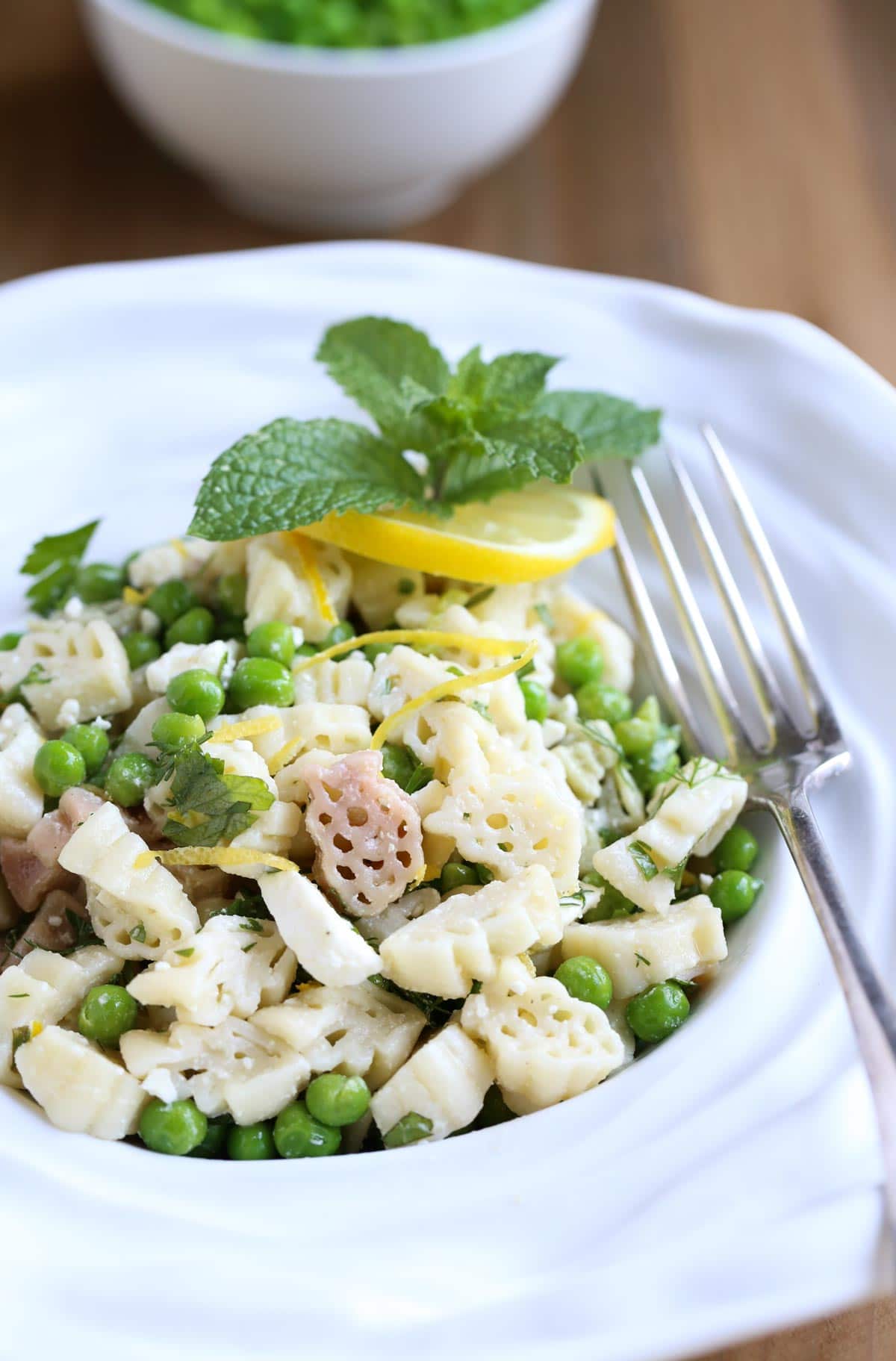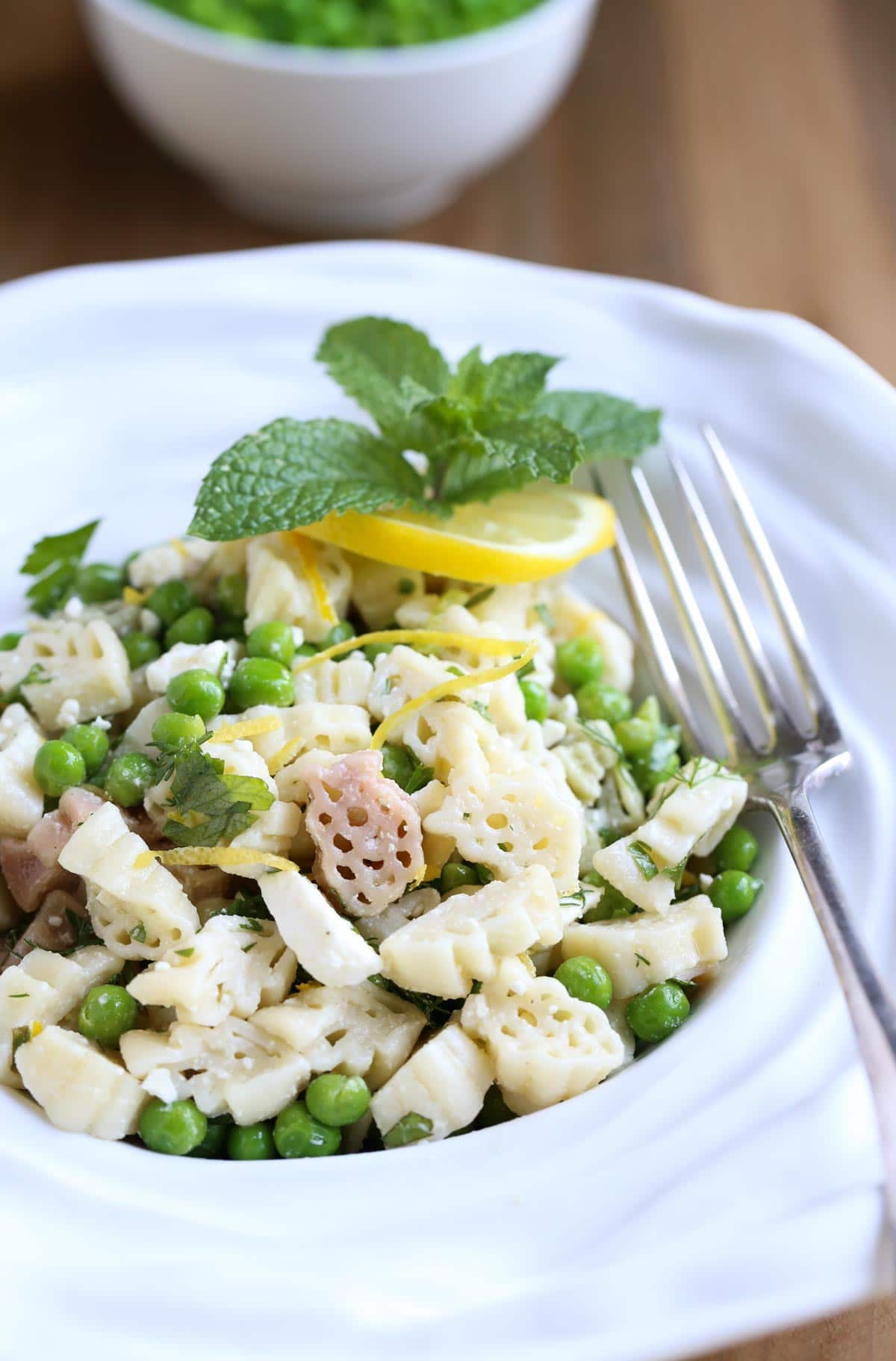 So whatever you decide to make, pick up, or take to your holiday weekend gatherings…just have fun and take some time off for yourself!  It's Labor Day!
Light and Herby Mediterranean Pasta Salad
The perfect light pasta salad bursting with flavors!  Delicious for any cookouts or grill nights!
Ingredients
14–16 ounce bag of pasta (any short shape will do)
4 cups frozen green peas, thawed
4 ounces feta cheese, crumbled
1/2 cup chopped fresh parsley
1/4 cup fresh chopped mint
3 T. fresh chopped dill
Zest of 1–2 lemons
Vinaigrette Ingredients: (can make ahead!)
1/2 cup olive oil
1/2 cup white wine vinegar
1/2 a lemon, juiced
1 large clove garlic, minced
1 t. Dijon mustard
1 t. sugar
1 t. kosher salt
1/4 t. black pepper
Instructions
Cook pasta according to package instructions, drain, rinse with cold water and set aside.
Whisk all vinaigrette ingredients together, or put in a jelly jar and shake until thoroughly combined.  You can make this a few days ahead and keep in fridge.
Combine pasta, peas, feta, and fresh chopped herbs in a large bowl.
Add about half of vinaigrette and toss gently.  Taste and add more vinaigrette as desired.  I use about 3/4 of the vinaigrette and save the rest for another salad!  Top with lemon zest.
Serve and enjoy!!
Join our email list for fresh pasta recipes delivered to you every week!
Your information will NEVER be shared or sold to a 3rd party.