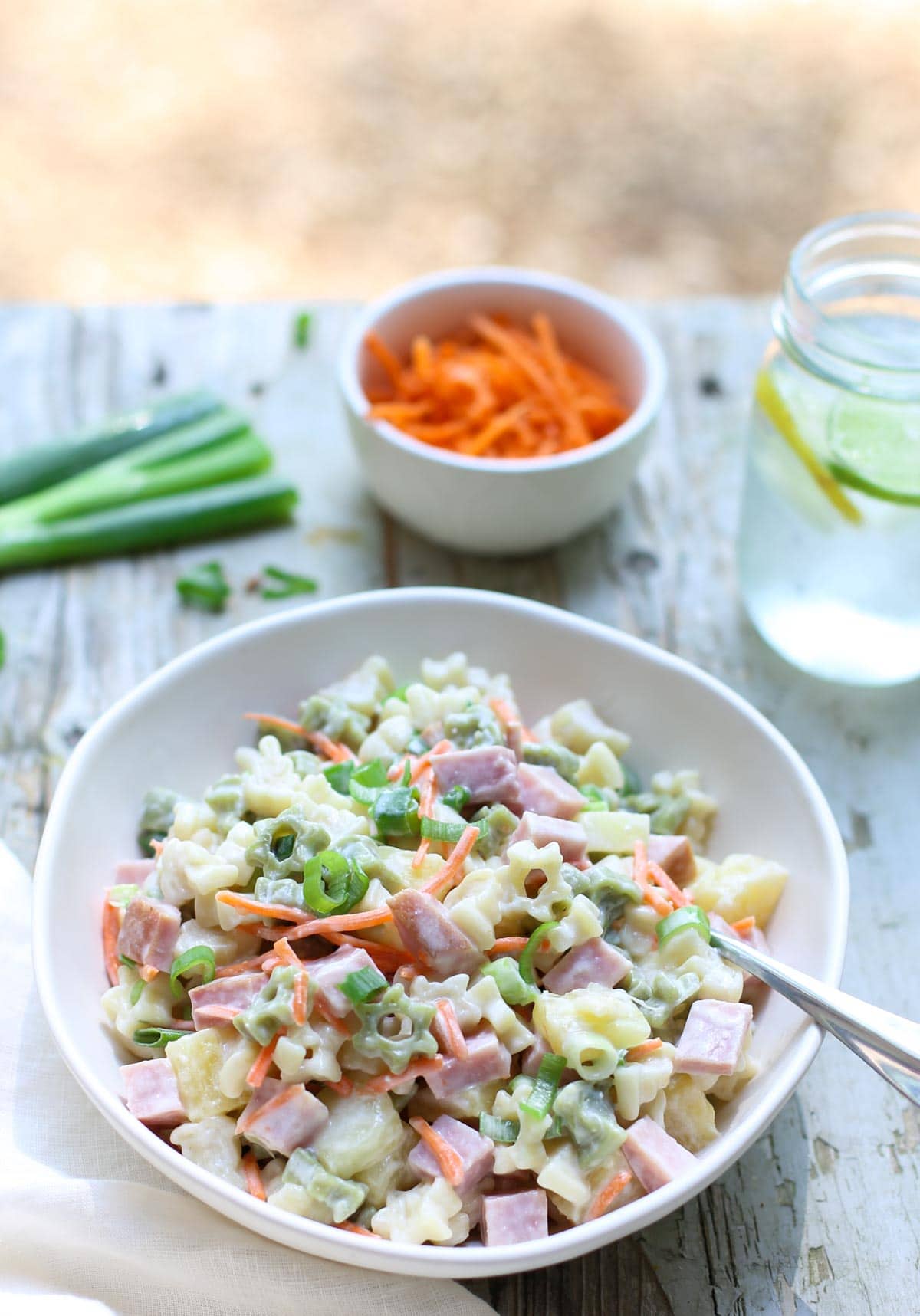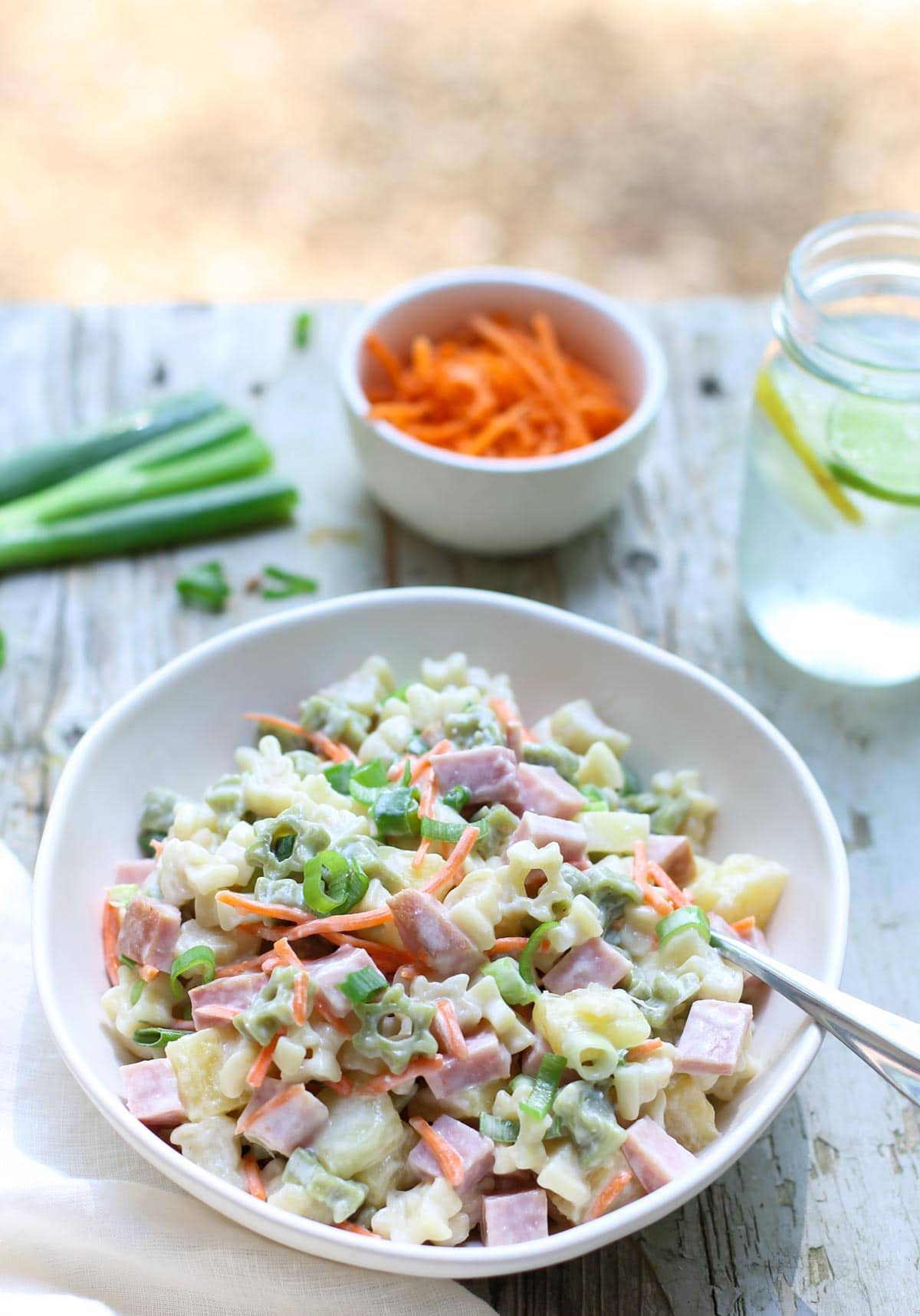 The pineapple.  It's not usually the fruit I reach for first in the grocery store.  But I have to tell you, the pineapple is really trying to win me over…it's like I'm being stalked.
This all started when John started making smoothies last year.  We buy more fruit than a family should and every time I'm shopping, I thank Costco for the large bulk quantities and good prices.  After multiple recipes and versions of delicious smoothies, we have deemed the "pineapple" a key ingredient to making the smoothie just the right amount of sweetness.  It's hard to get that natural sweetness without it!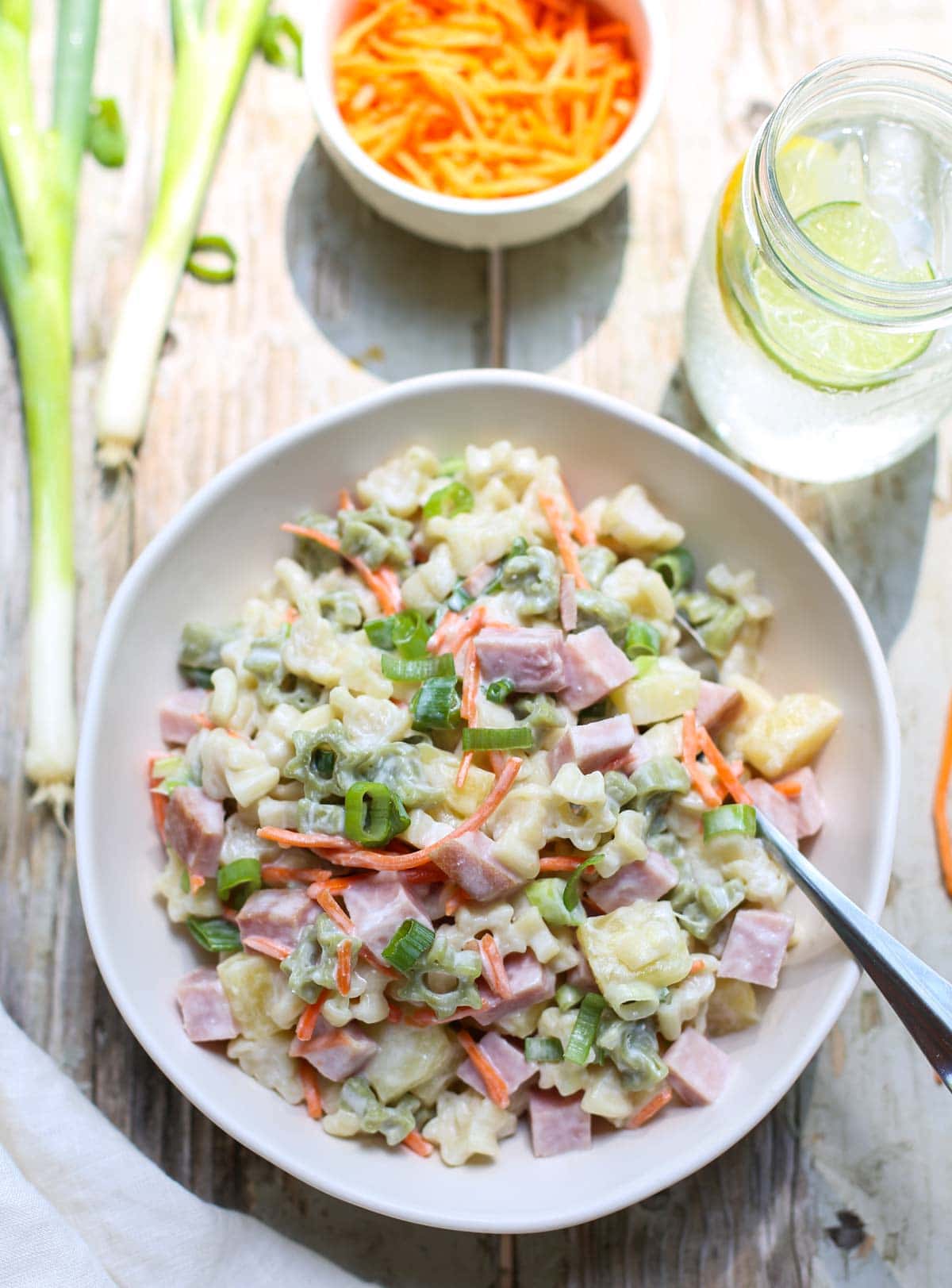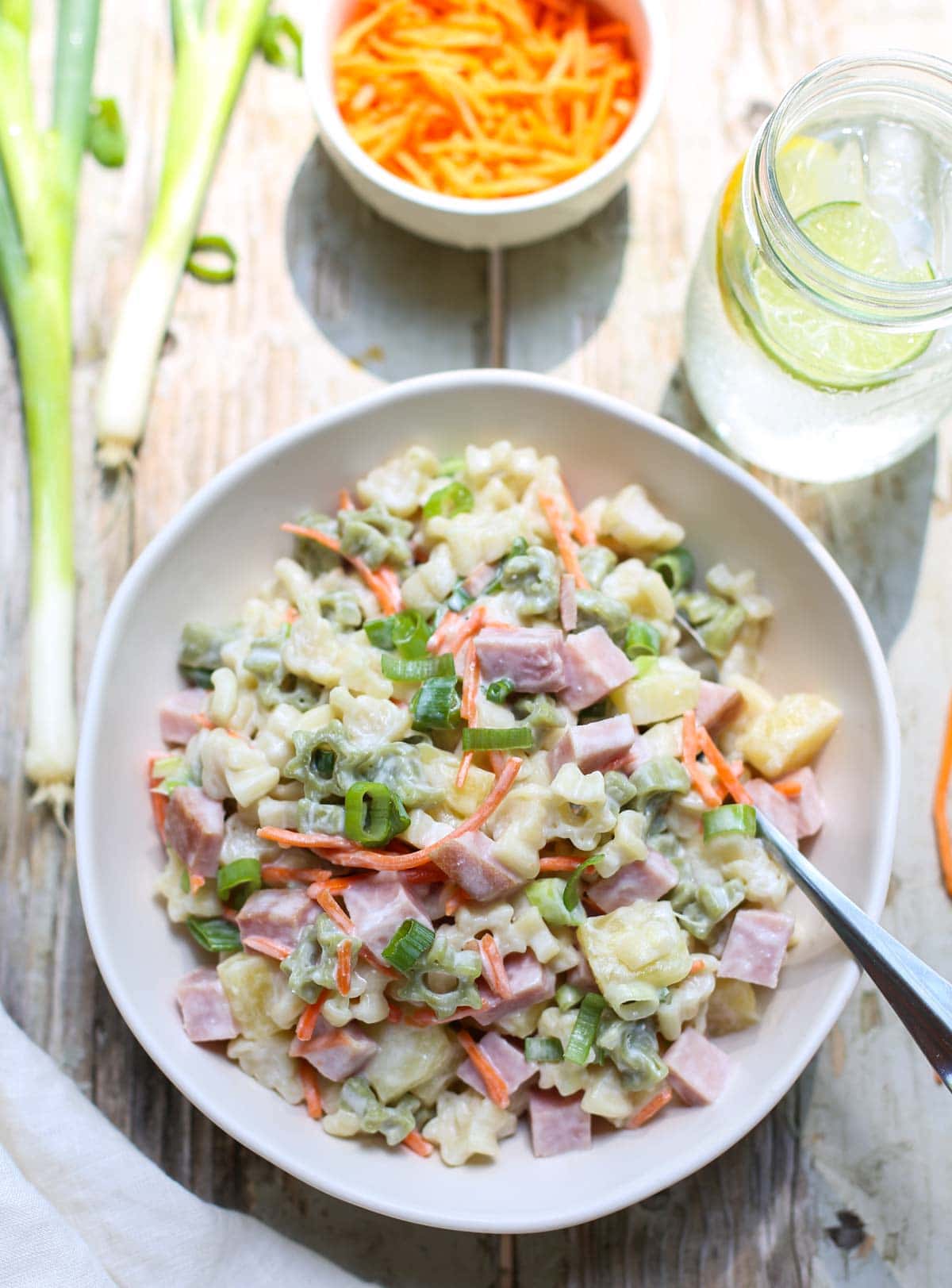 Recently, on a FUN girls' trip to South Beach, the pineapple made another appearance.  Grilled and smoked pineapple, finely chopped, atop homemade guacamole.  WHAT??  I mean delicious.  This is something I will recreate this summer.  It might sound a little strange, but it really is the perfect complement to the avocados and jalapenos.  Only in South Beach…and I would have posted more about this trip, but really whatever happens there, SHOULD stay there! 🙂
Over Memorial weekend last week, we headed to my sister's lake house in Georgia.  She had already planned all the meals, snacks, etc. but as you know, no holiday weekend should be without a pasta salad.  And I couldn't take my chances!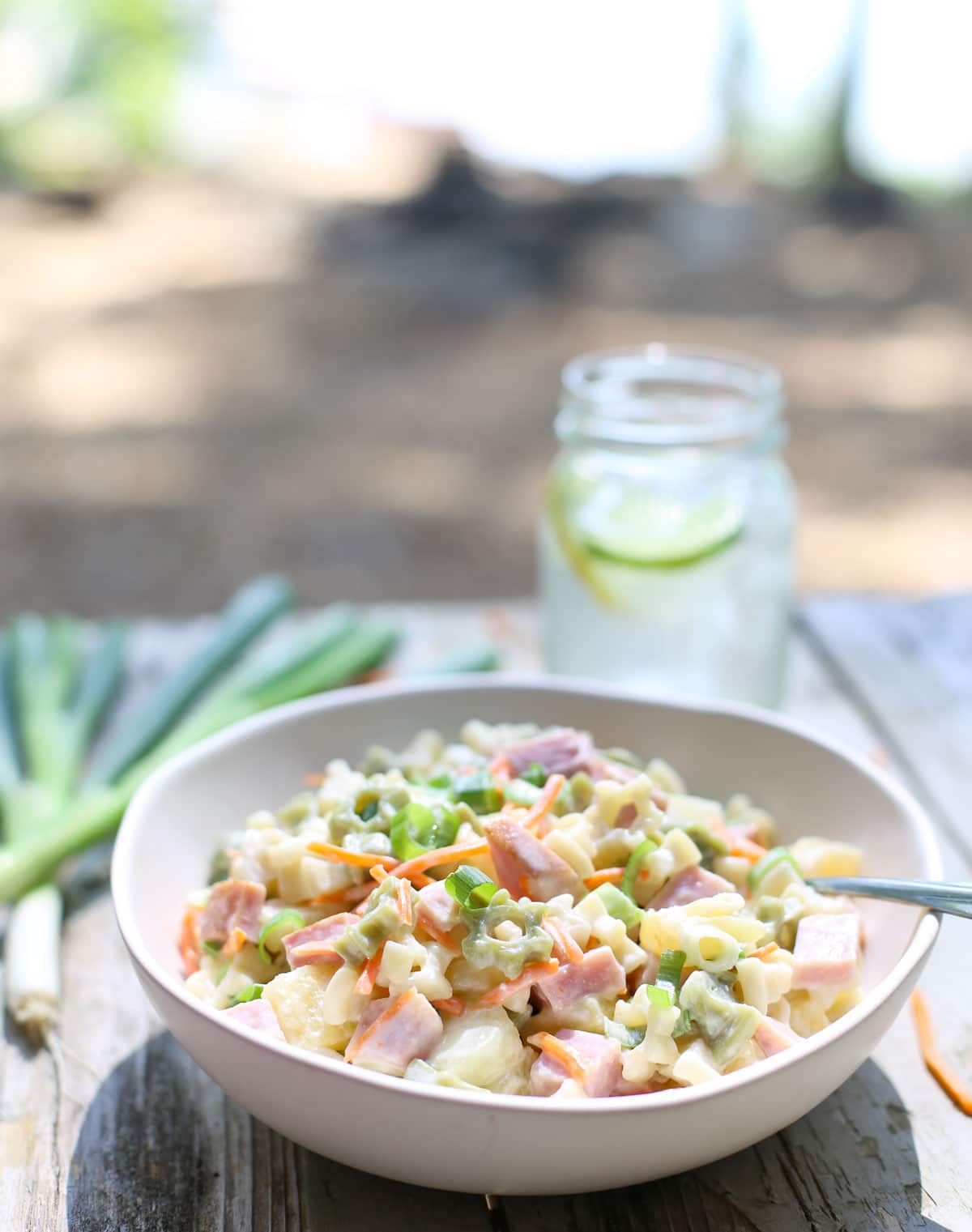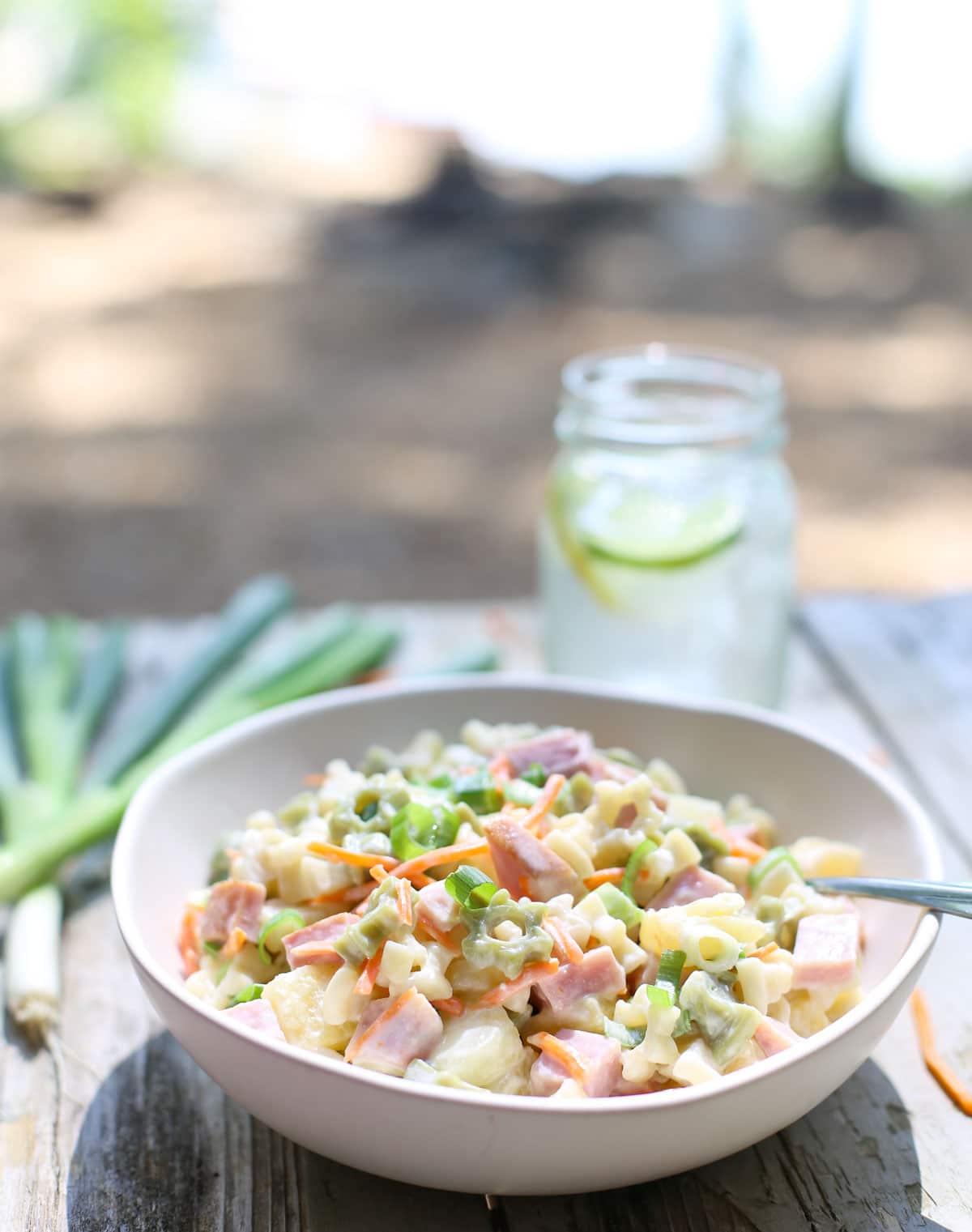 So, what came to my mind?  The pineapple.  Darn it.  It had finally made its way into the front of my mind.  It is a sweet thing…but persuasive.  And what a better pasta shape to use than our Palm Tree Paradise Pasta.  Summer, here we are!
In the effort to accommodate my newest BFF, Ms. Pineapple, I decided make a more traditional sweet summer pasta salad.  We've all had a Hawaiian pizza before with ham and pineapple, and most people love it.  So here is its cousin, the Hawaiian Pasta Salad.  Colorful, sweet, and just the right amount of saltiness, this pasta salad can round out any summer menu.  Especially good with grilled, spicy meats, or even hamburgers.  The dressing is a light combo of pineapple juice, light mayo, and Greek yogurt.  I hope you like it!  Friends, embrace the pineapple this summer!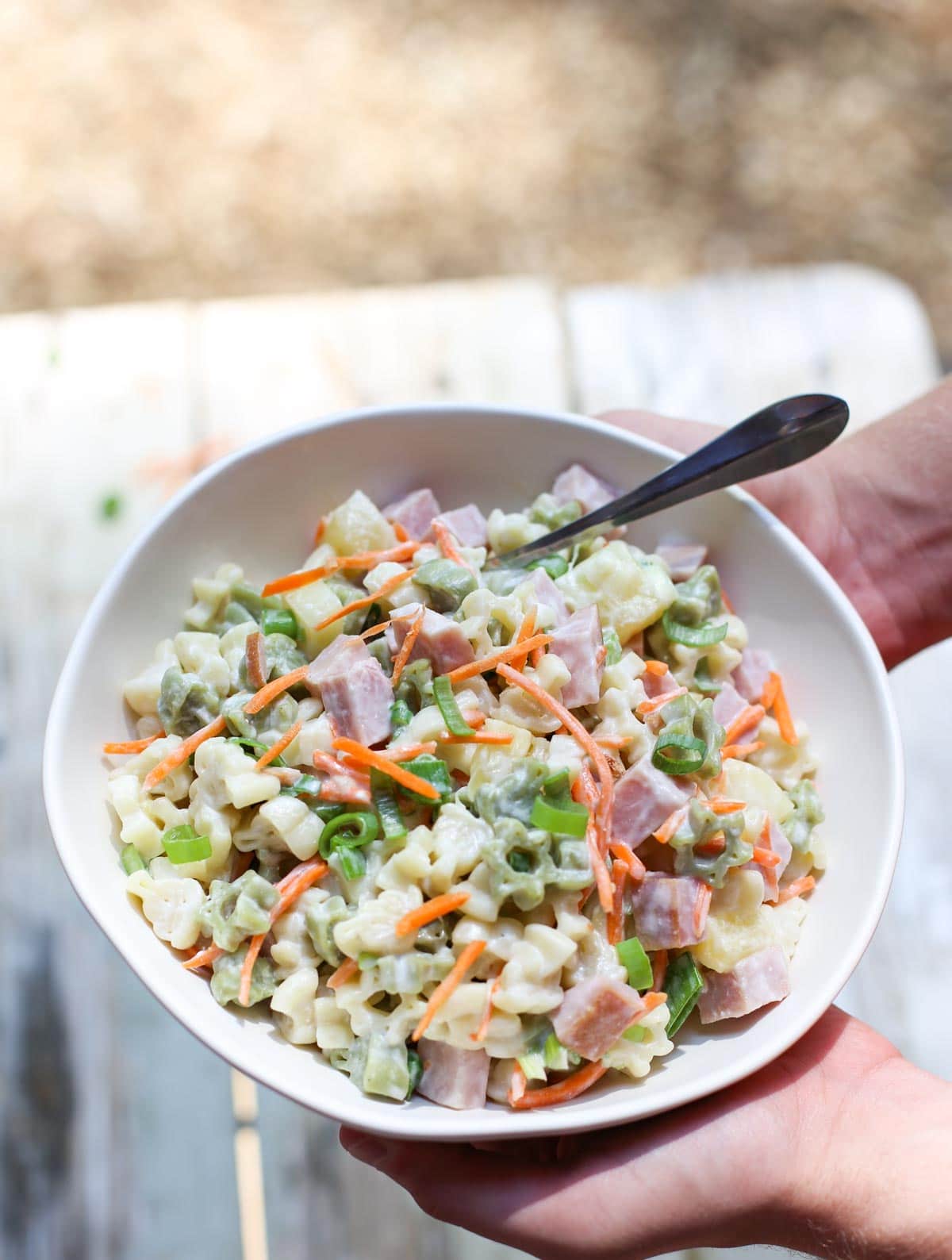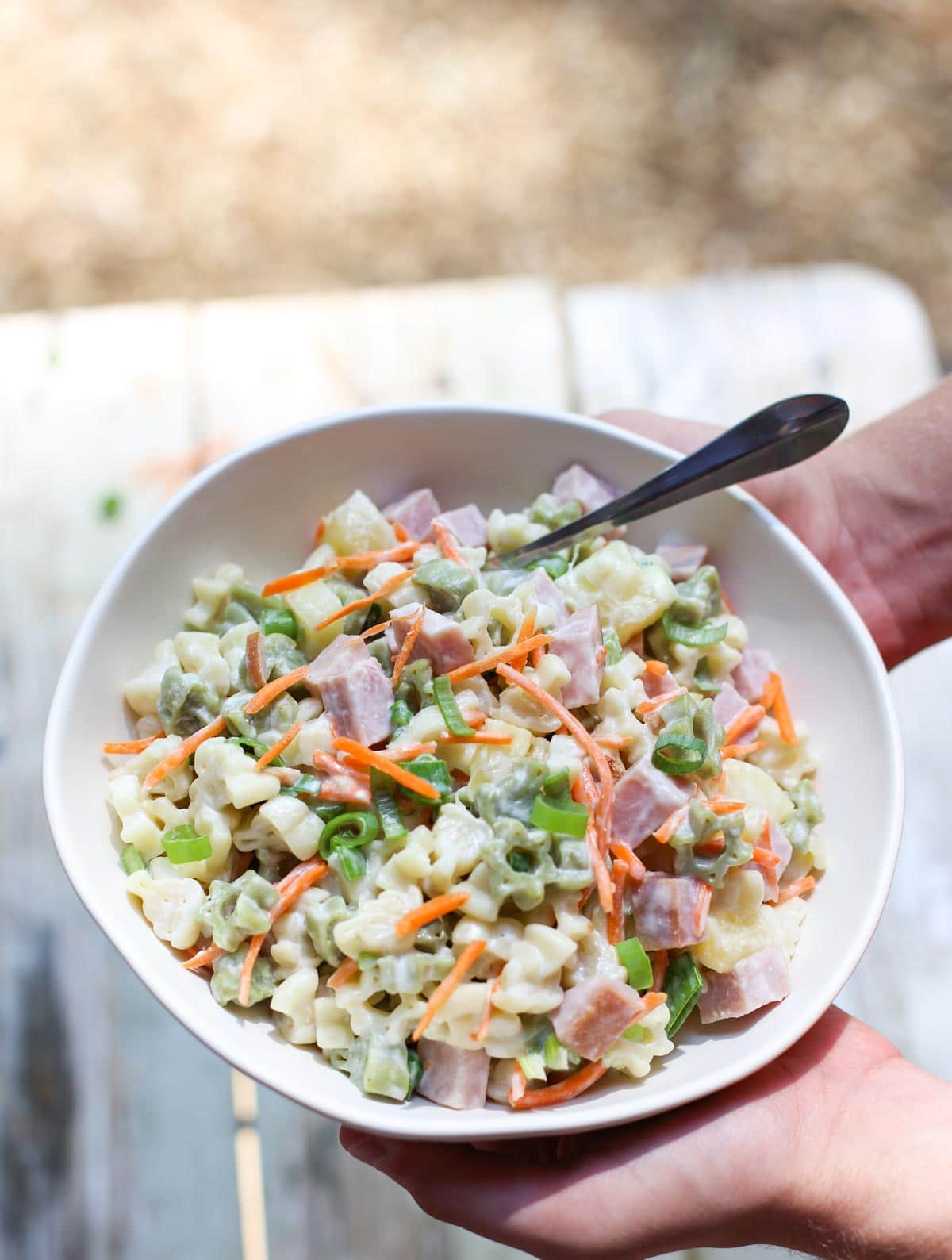 Hawaiian Pasta Salad
Sweet tastes of Hawaii with a wonderful sweet dressing! A favorite summertime side salad…enjoy!
Ingredients
14 oz

. bag of Palm Tree Pasta (or substitute any other short pasta shape)

1

can (approx. 20 ounces) of pineapple chunks, cut in half. Reserve 1/2 cup of juice for the dressing.

2 cups

cubed ham

1/2 cup

matchstick carrots

1/4 cup

green onions, chopped
Dressing:

1/2 cup

pineapple juice

1/2 cup

light or canola mayonnaise

1/4

plain Greek yogurt

1

T. apple cider vinegar

1

t. sugar
Instructions
Cook pasta according to package instructions, drain and rinse with cold water. Set aside.
In a medium bowl, whisk together the pineapple juice, mayo, Greek yogurt, vinegar, and sugar.
Combine pasta, pineapple pieces, ham, carrots and green onions in a large bowl.
Pour dressing over pasta, toss gently to combine.
Serve and enjoy!
Join our email list for fresh pasta recipes delivered to you every week!
Your information will NEVER be shared or sold to a 3rd party.