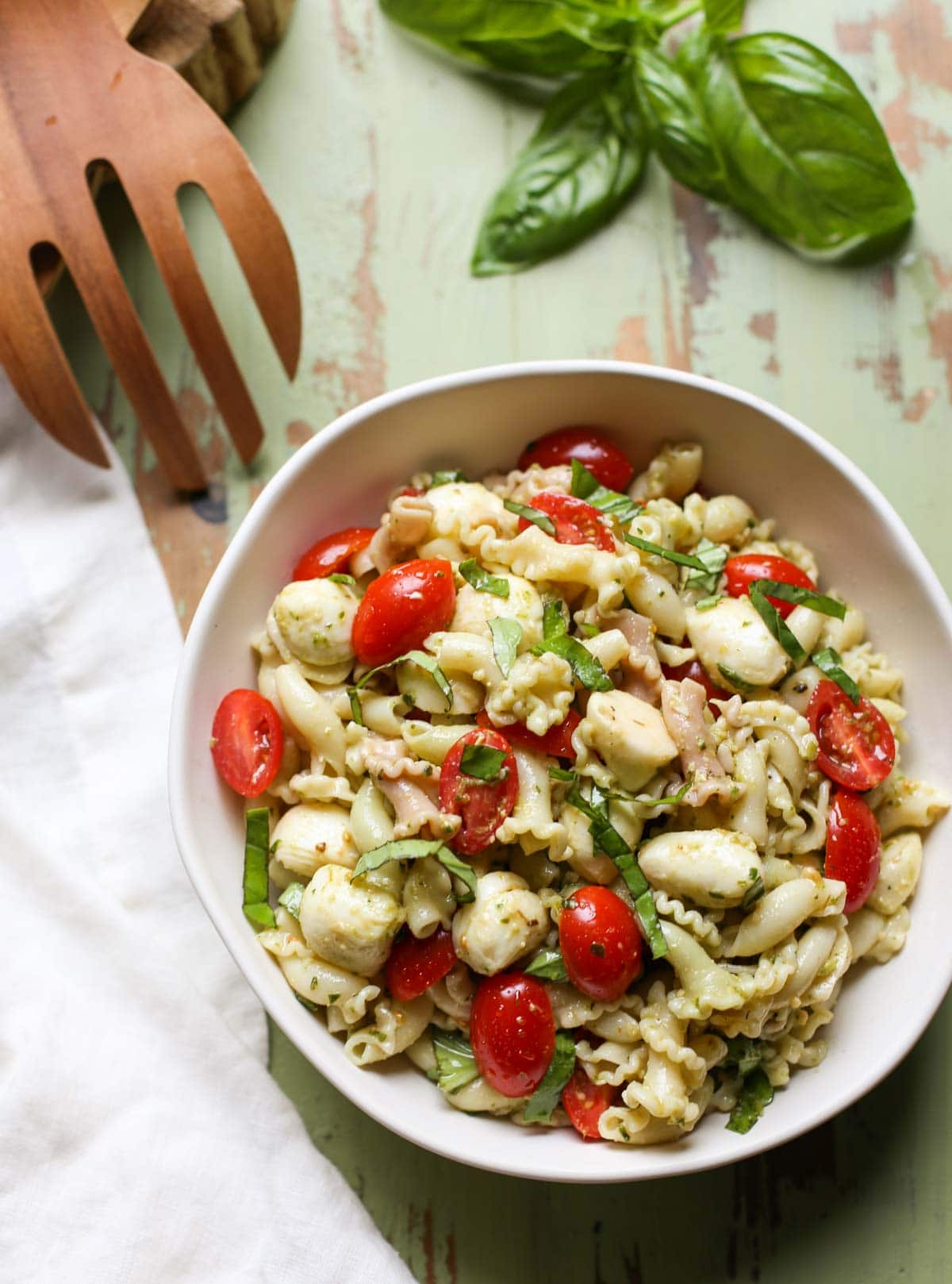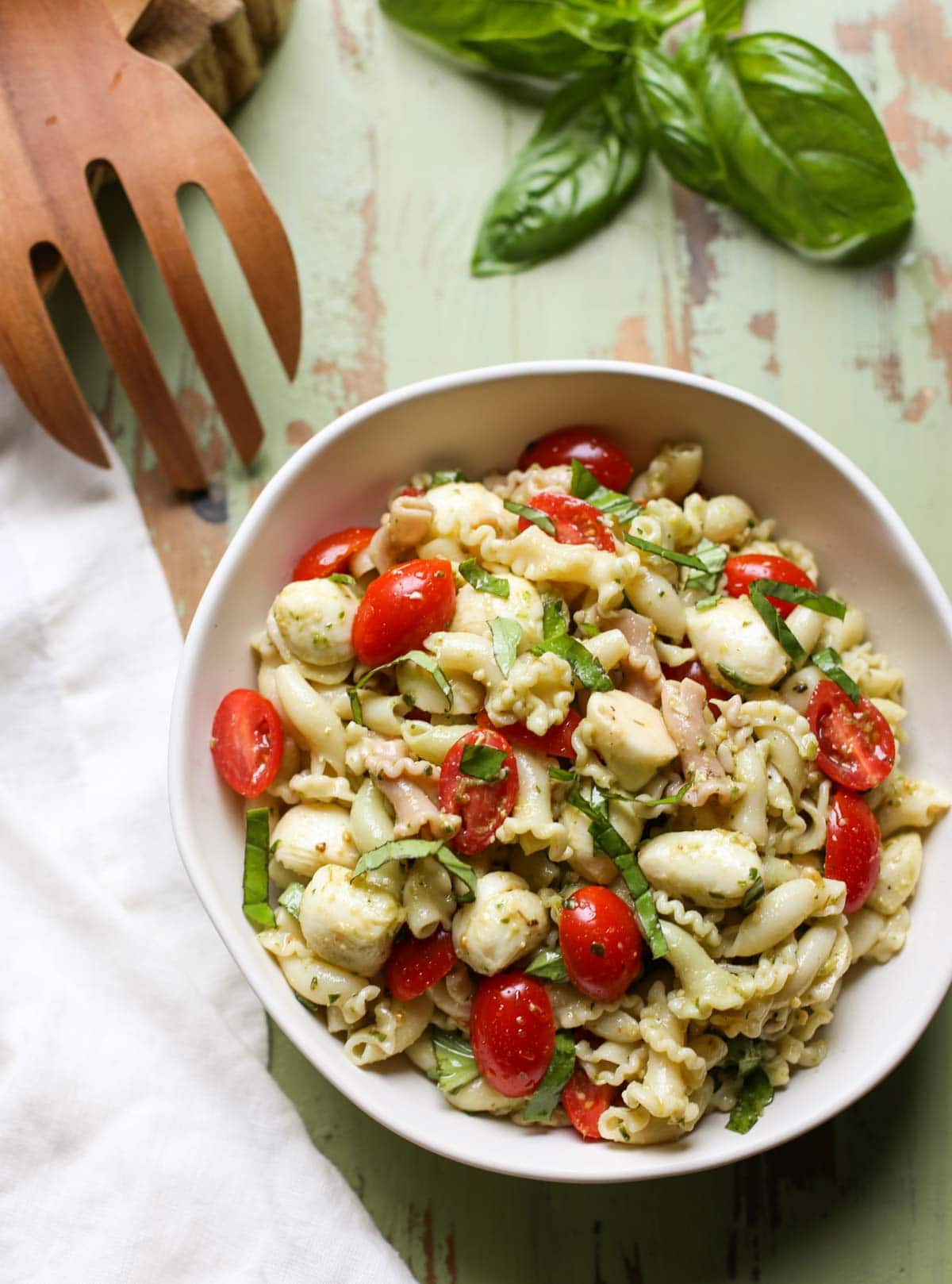 Three simple words:  tomato, mozzarella, basil.  My three favorite ingredients for summer.  Can you feel it?  It may be just a "tinge" early but I had to go there.  We are counting down the days.  This will be making a weekly appearance during the summer and we can't get enough of it:  Caprese Pasta Salad.
Caprese is so appealing due to its simplicity.  It can be put together in a flash and usually you have all the ingredients you need close at hand.
Rule number one for summertime salads: keep marinated mozzarella balls on hand or the pre-sliced fresh mozzarella logs (both can be bought at Costco).  I've made this salad with grape tomatoes, cherry tomatoes, red and yellow heirloom tomatoes, and almost any variety of tomatoes I can find at the farmer's market or store.
Caprese Pasta Salad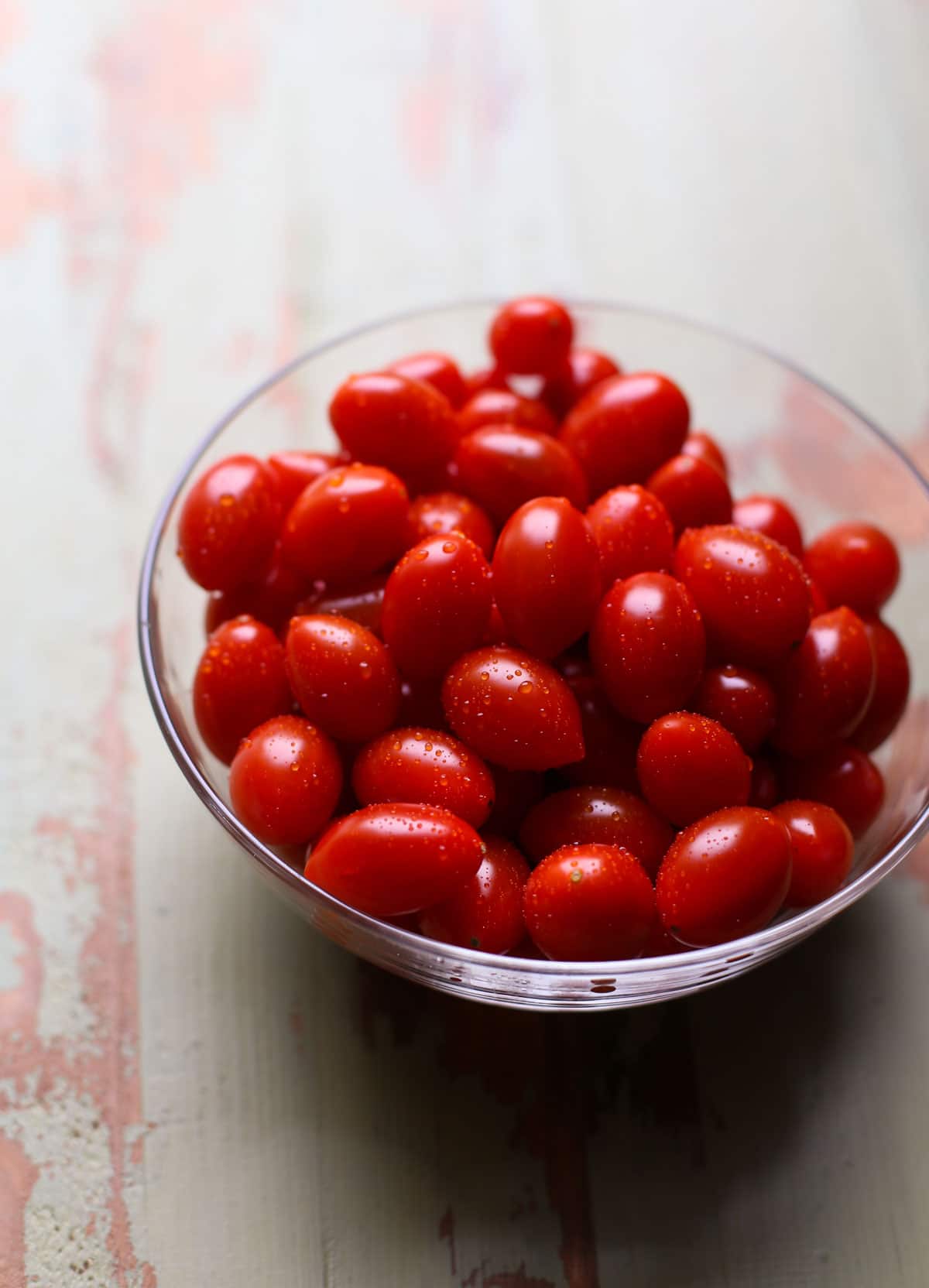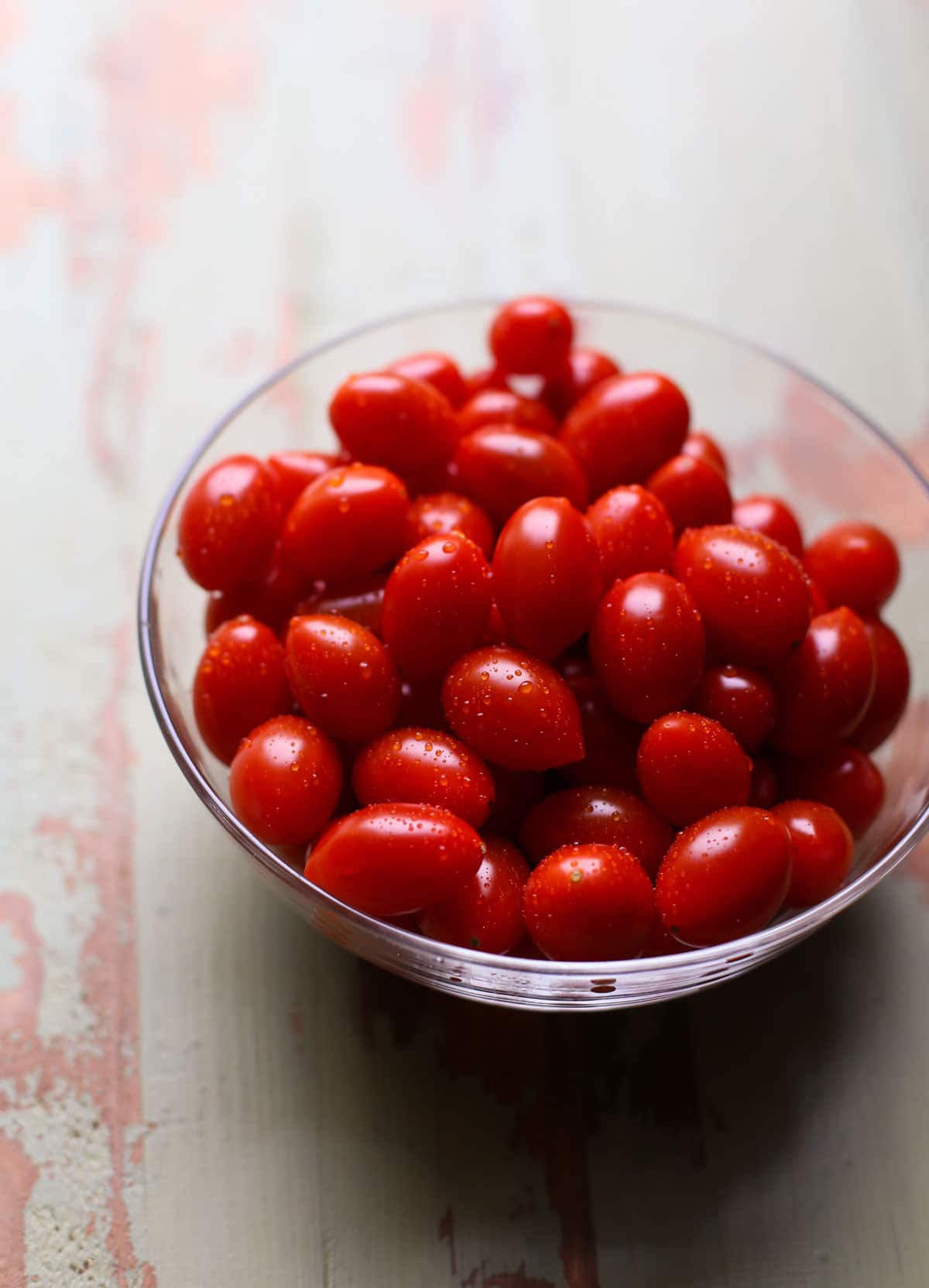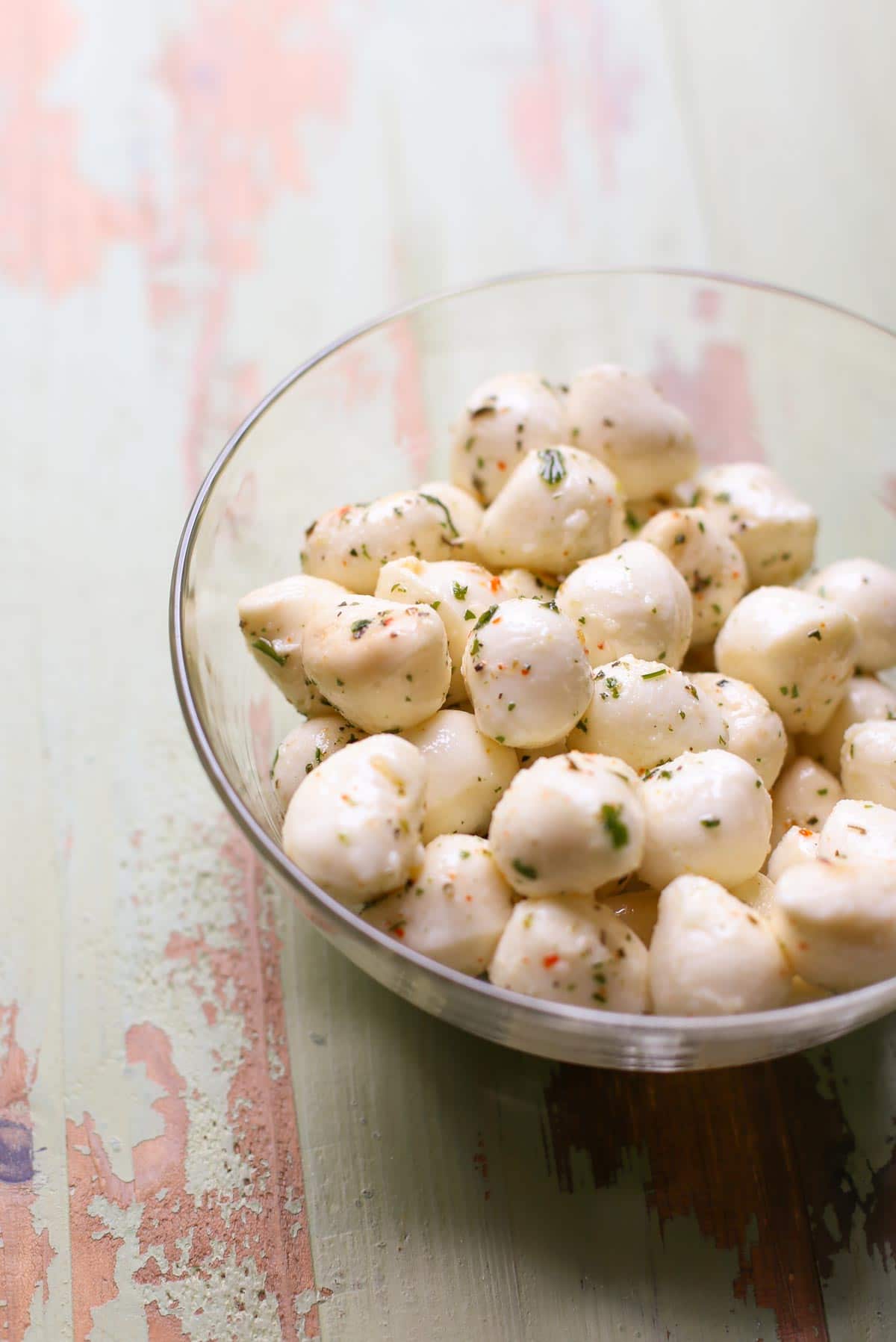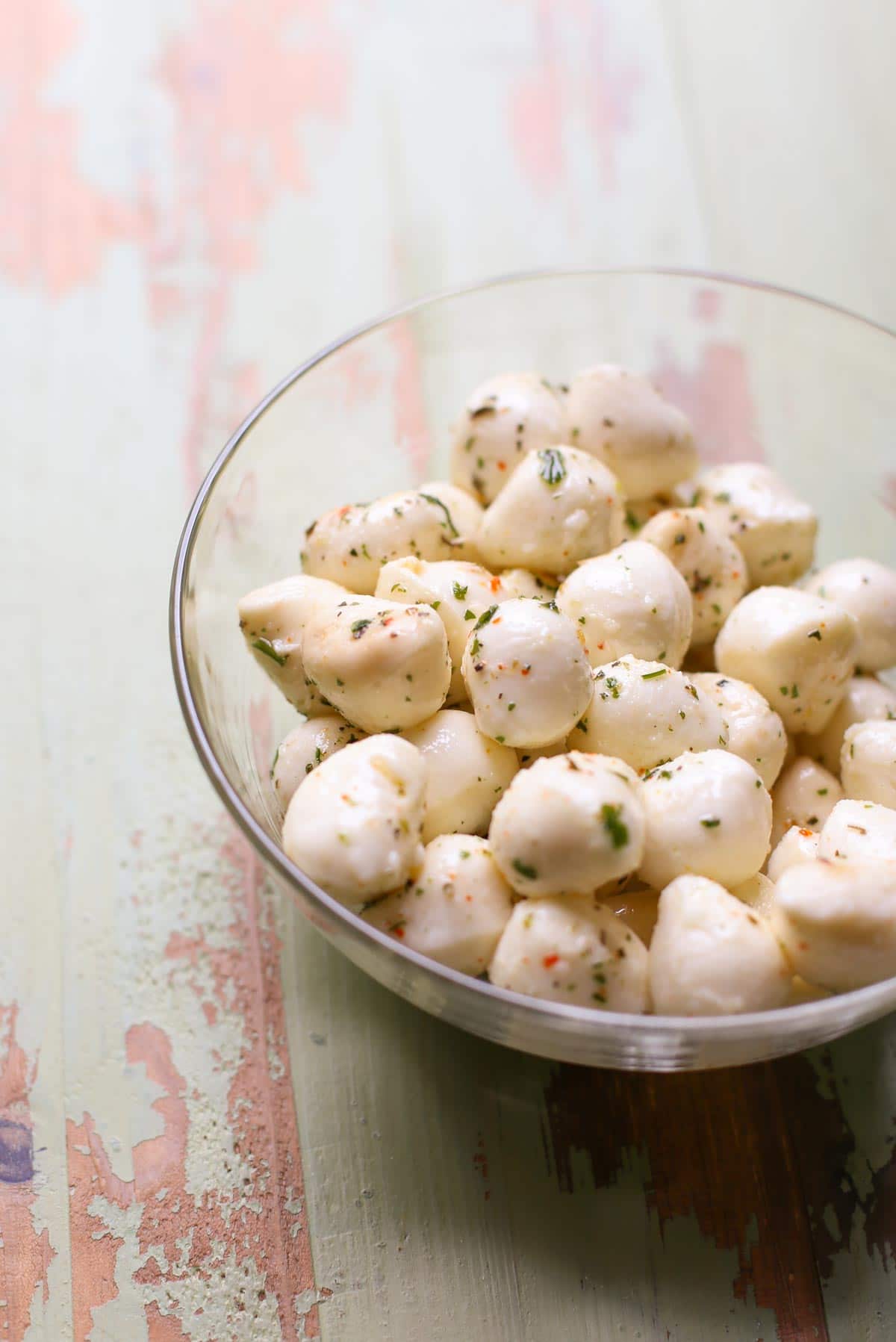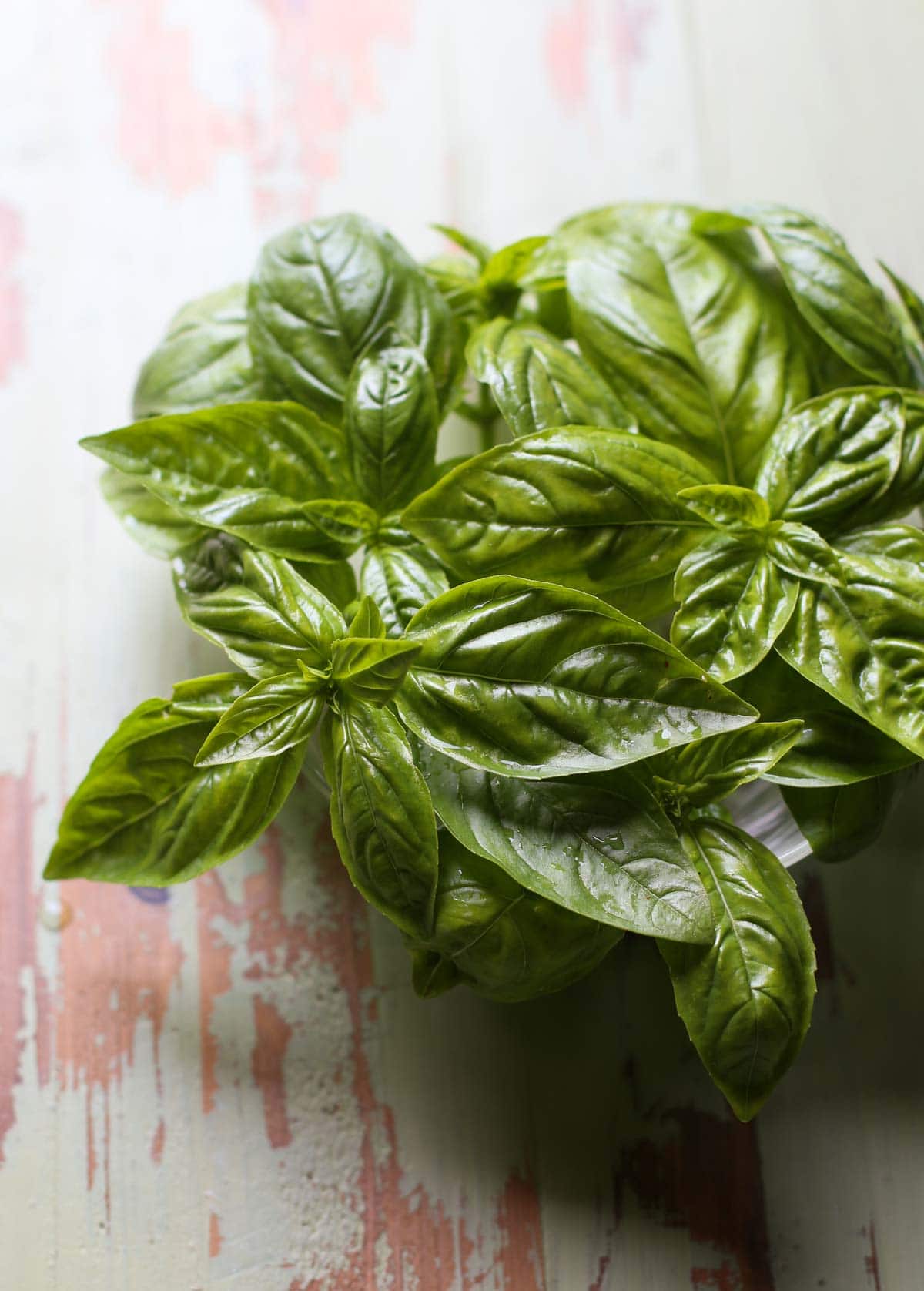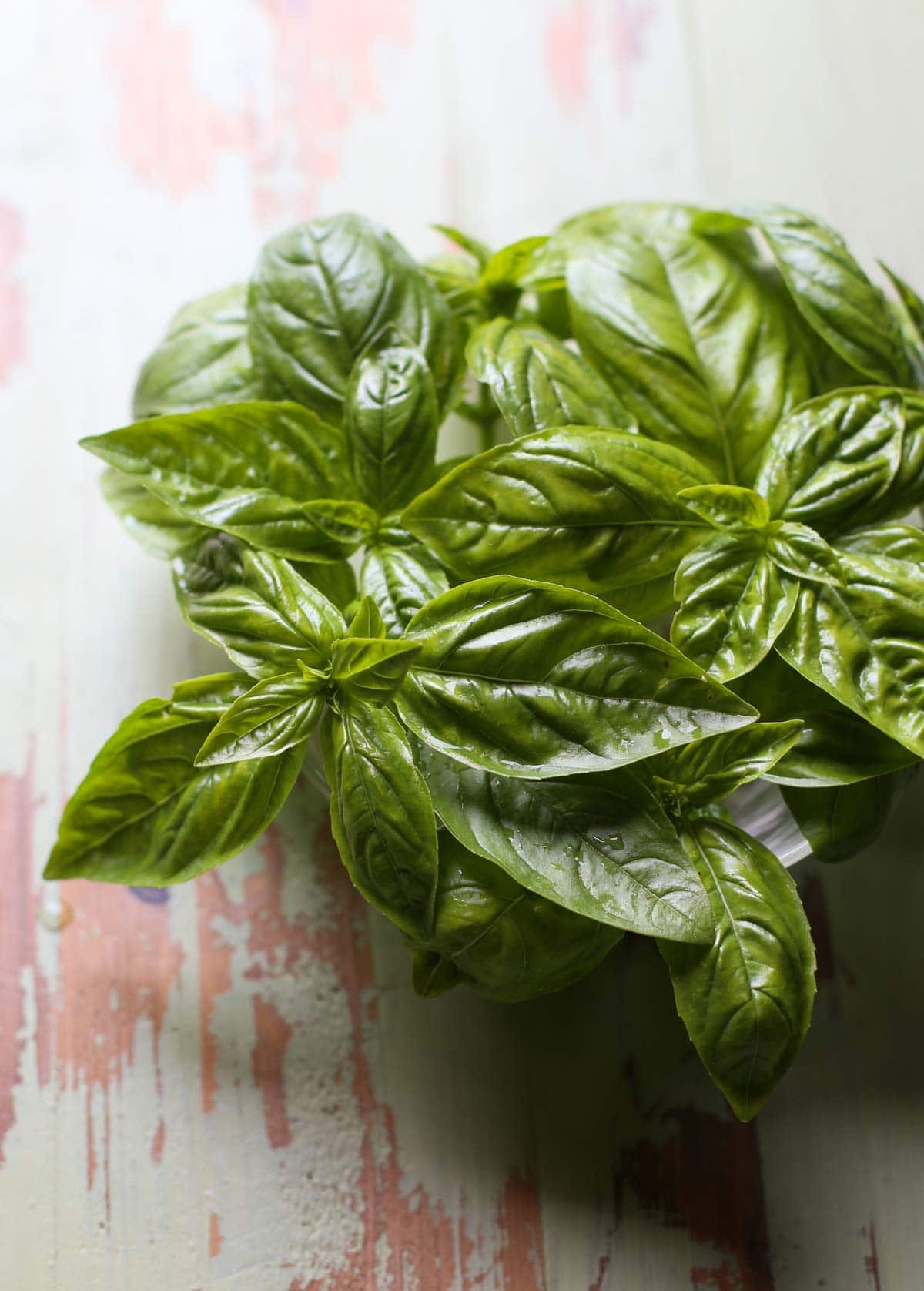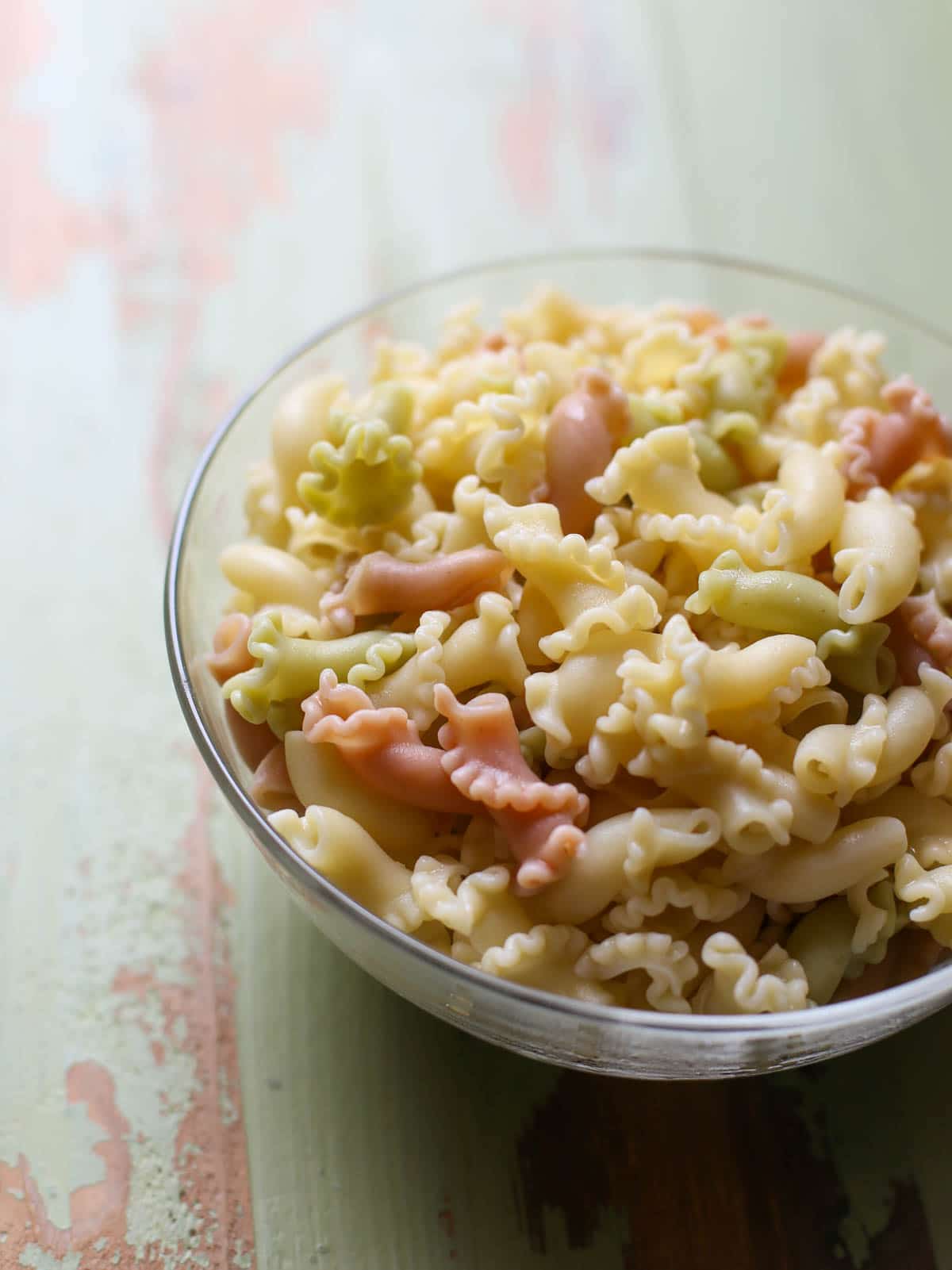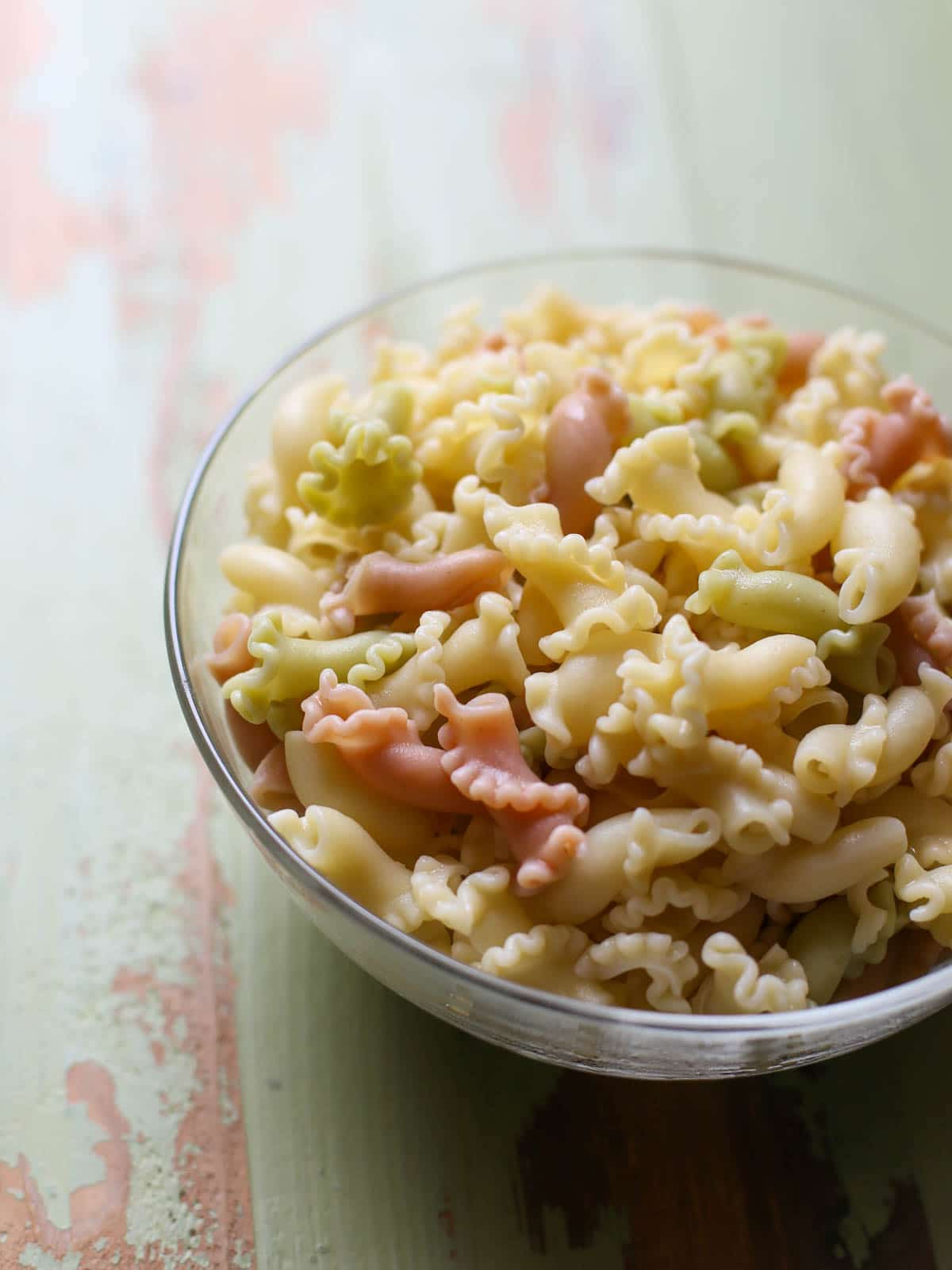 I finally planted my herbs and the basil has just taken off.  I'll be happy to have so much on hand for my salads and pesto variations.  Honestly, basil is so easy to grow and so expensive to purchase, that I encourage you to go get some plants and enjoy more basil than you know what to do with!  It's a key ingredient to have on hand for a lot of Italian recipes.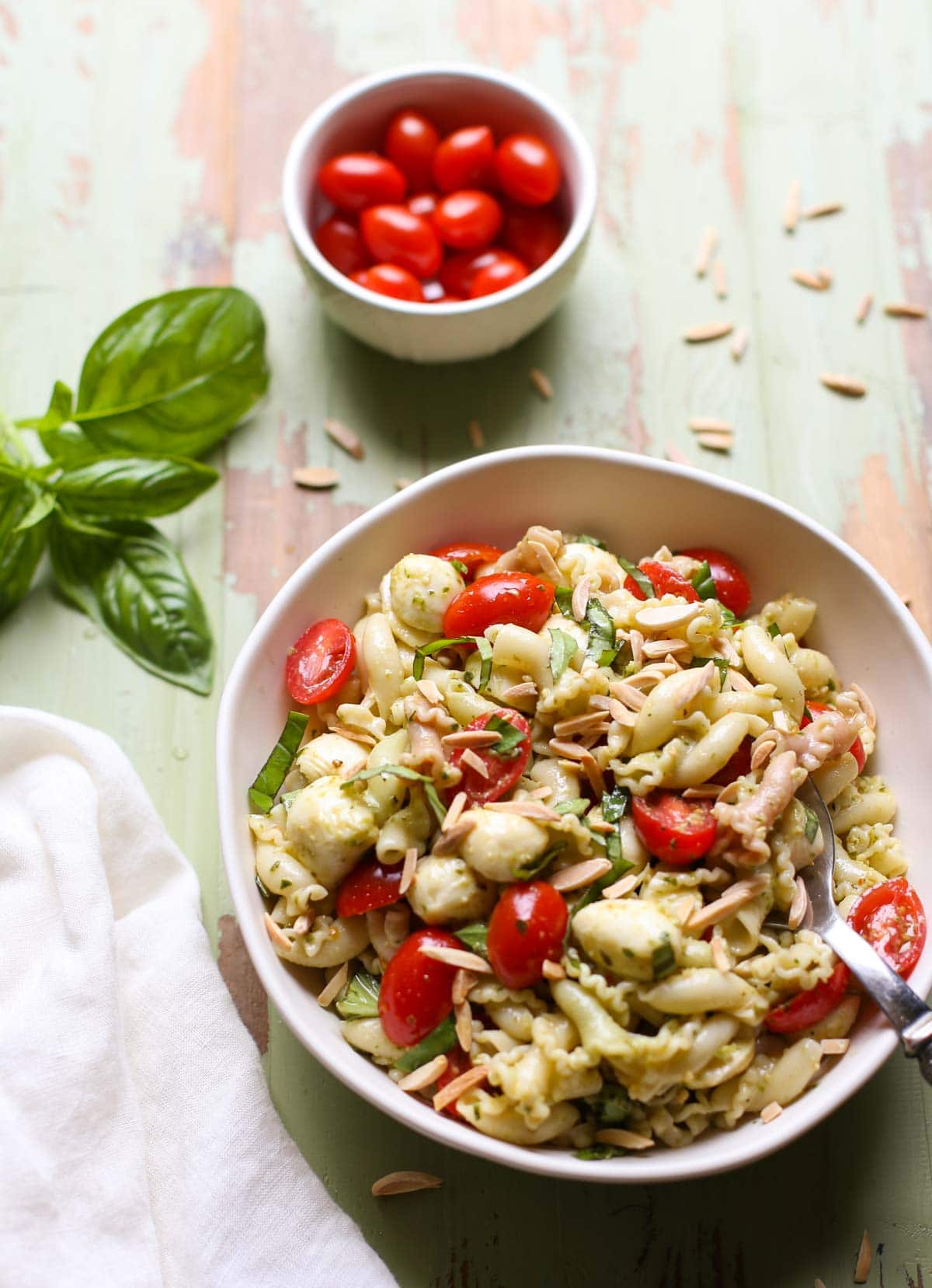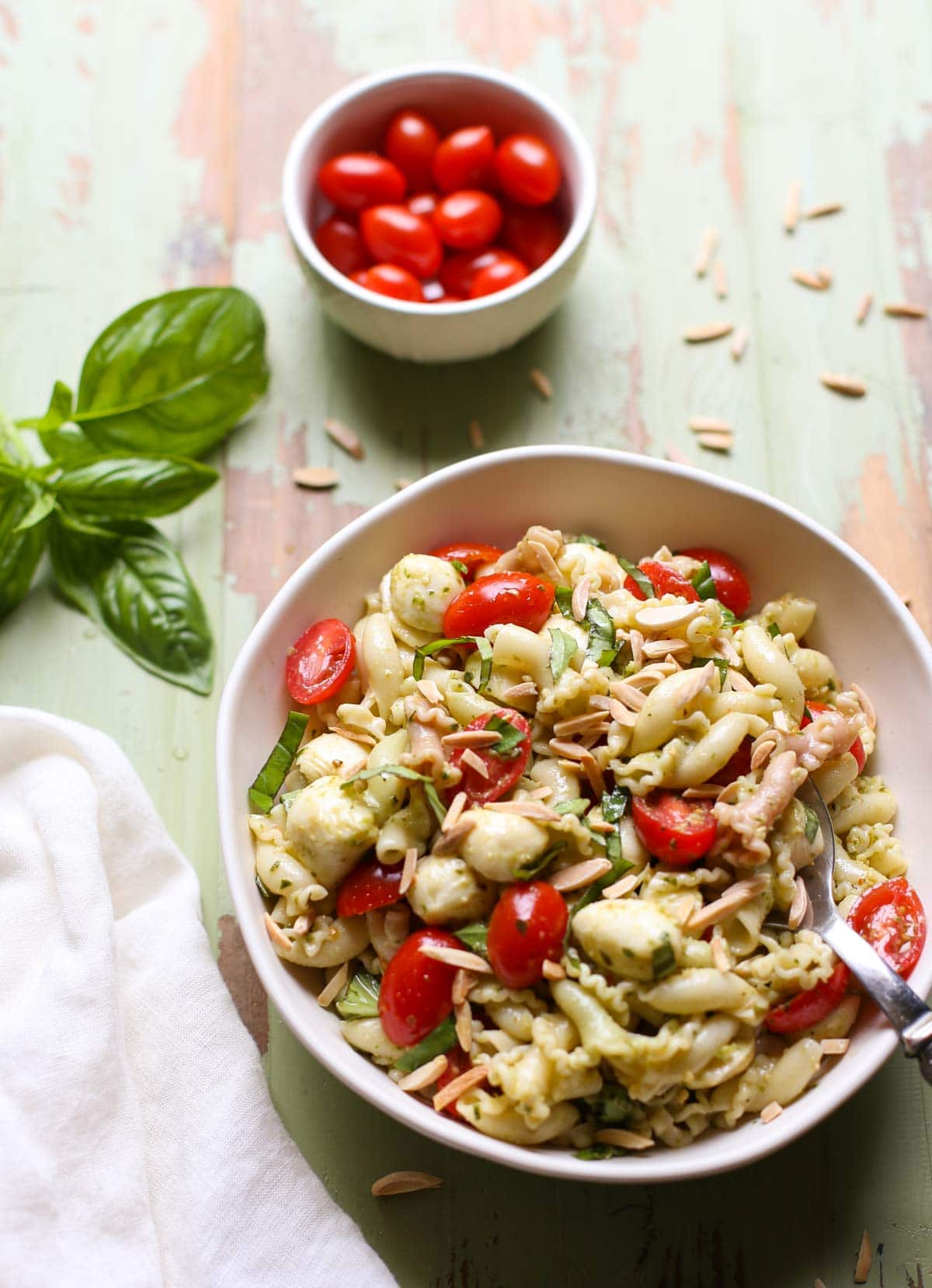 Because there seems to be more than 4-6 people at my house for dinner almost always, I make a large Caprese Pasta Salad.  I'd say it serves 8-10.  But if crowd is more like 6-8, I'd probably cut the entire recipe in half.
Note, I always cook an entire bag of pasta and our "Lilies" are almost pound of pasta (14 oz.).  This particular shape is ruffled and pretty and I love this way it looks in the dish.  And yes, you can substitute the shape.  If I seem to be in a "Lily" mode, I am, so if you missed last post, check out the Ricotta Meatball recipe.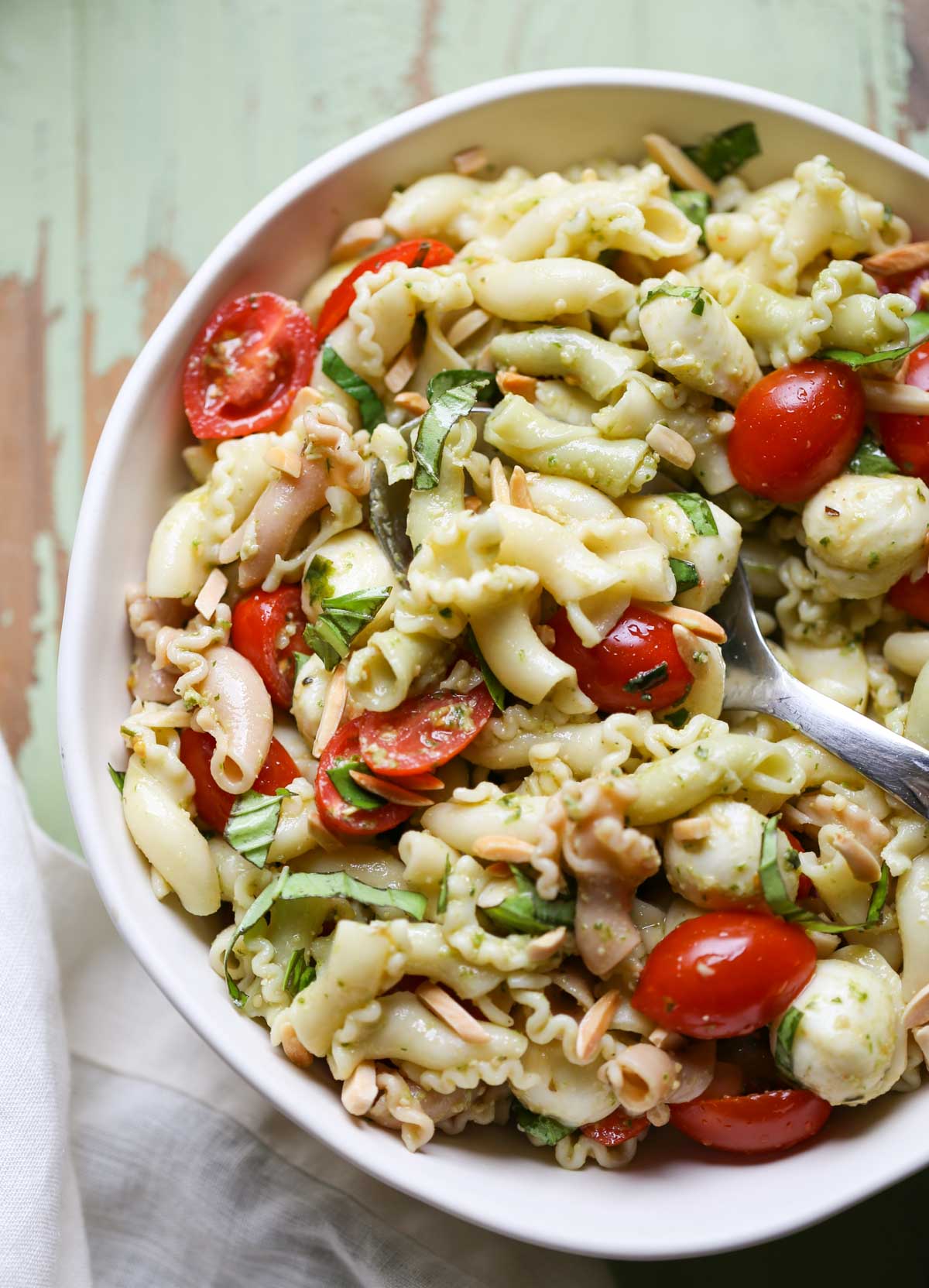 Now, the dressing for the salad is a short cut.  It's easy to take store bought pesto and add a couple of ingredients to make a basil vinaigrette.  Tastes delish.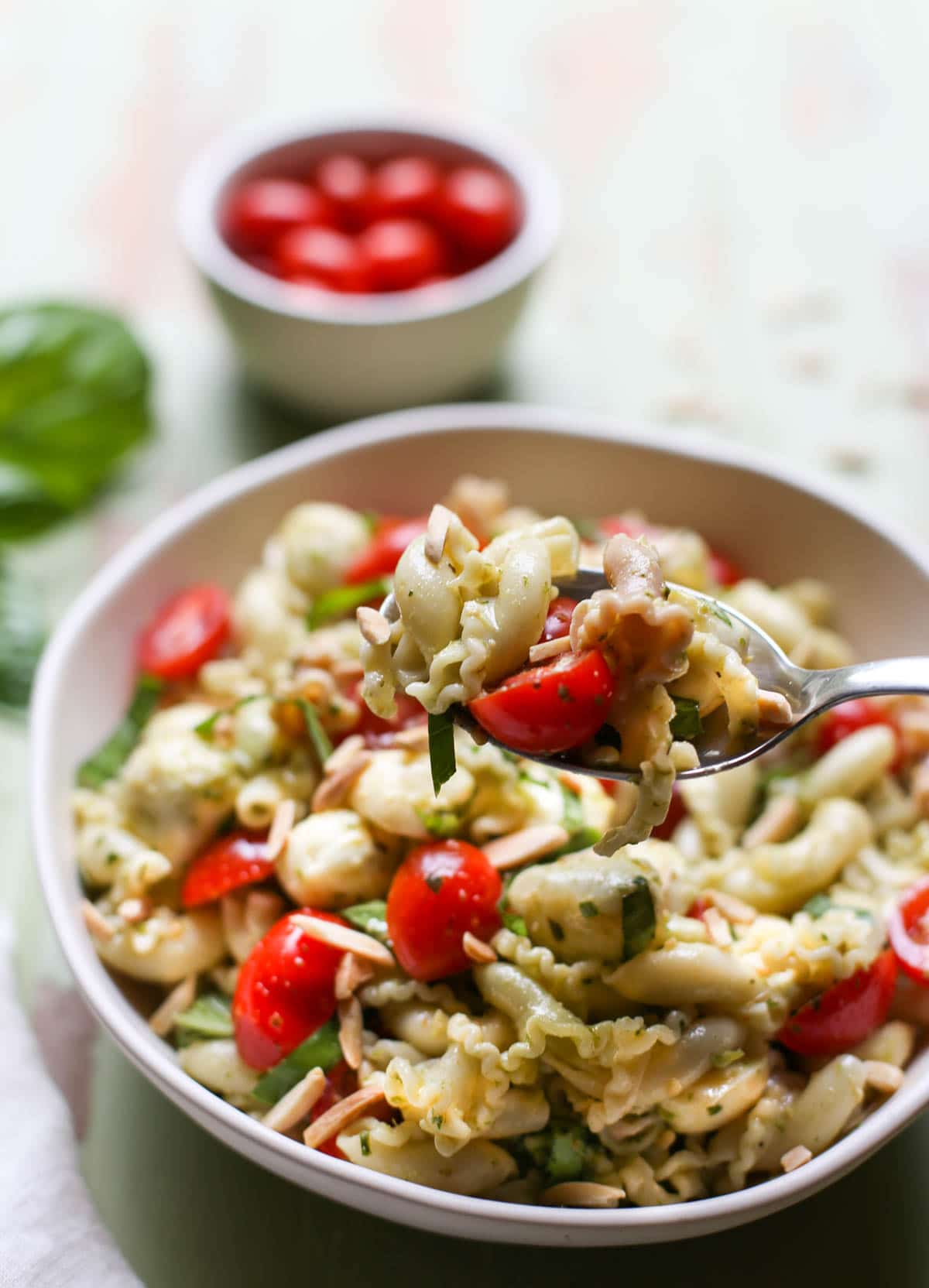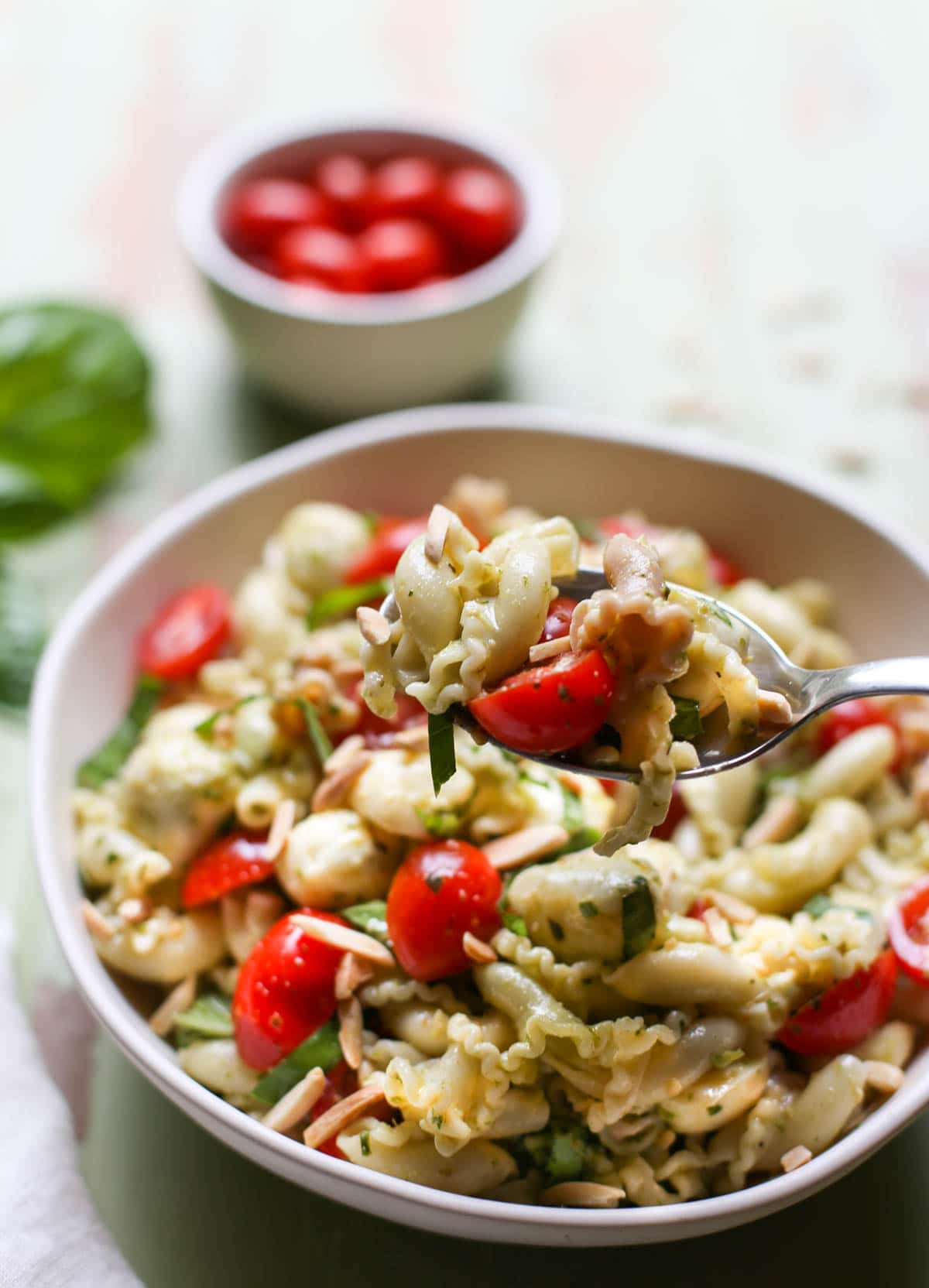 So when are you going to serve this gem of a pasta salad?  One of my close friends is serving this salad at her son's graduation brunch in the next few weeks.  It's the kind of salad that can accompany so many different menus.  Grilled pork chops?  Done.  Grilled chicken?  Perfect.  Burgers?  Yep!  Bring a side dish to a friend's house?  Yes!  All good.  So get a jump on summer and please let me know what you think!
Print
Caprese Pasta Salad
Super Summertime Pasta Salad recipe…delicious, fresh, and easy!
Ingredients
14 oz

. bag of Lilies Pasta (or any other short pasta shape)

2 pints

grape tomatoes, halved

3

8-12 oz. marinated mozzarella balls, halved

1 cup

fresh basil leaves, julienned

1/2 cup

ready made basil pesto

6

T. olive oil

2

T. red wine vinegar

2

cloves garlic, minced

1/4

or

1/2 cup

toasted pine nuts, or slivered almonds

1

t. oregano
Instructions
Dressing: Whisk pesto with olive oil, red wine vinegar, garlic, and oregano. Set aside.
Cook pasta according to package directions, drain and rinse with cold water.
Combine pasta, tomatoes, mozzarella balls, basil, and dressing.
Top with toasted pine nuts or almonds.
Enjoy!
Join our email list for fresh pasta recipes delivered to you every week!
Your information will NEVER be shared or sold to a 3rd party.