Mini Ricotta Meatballs with Herbed Tomato Sauce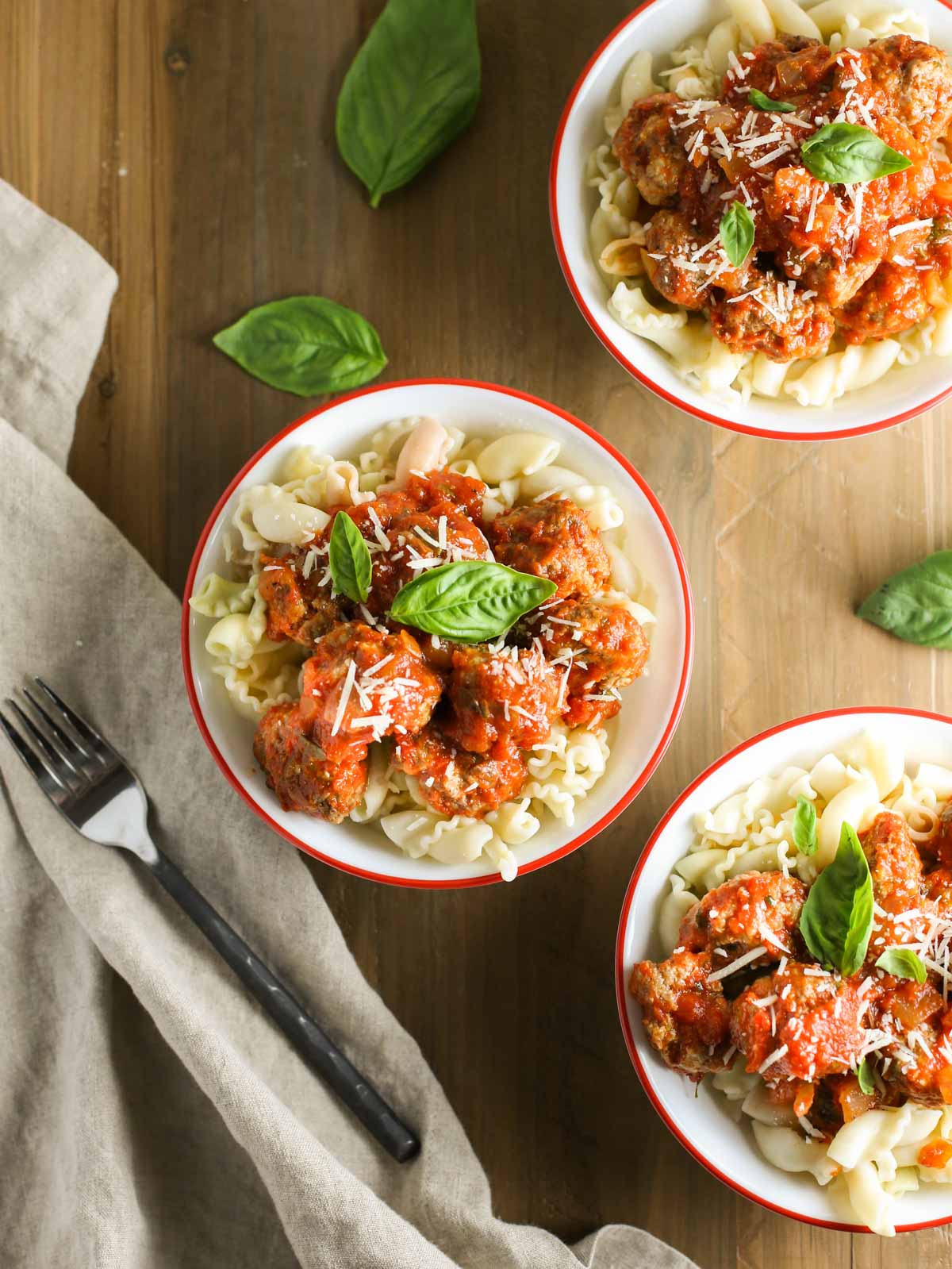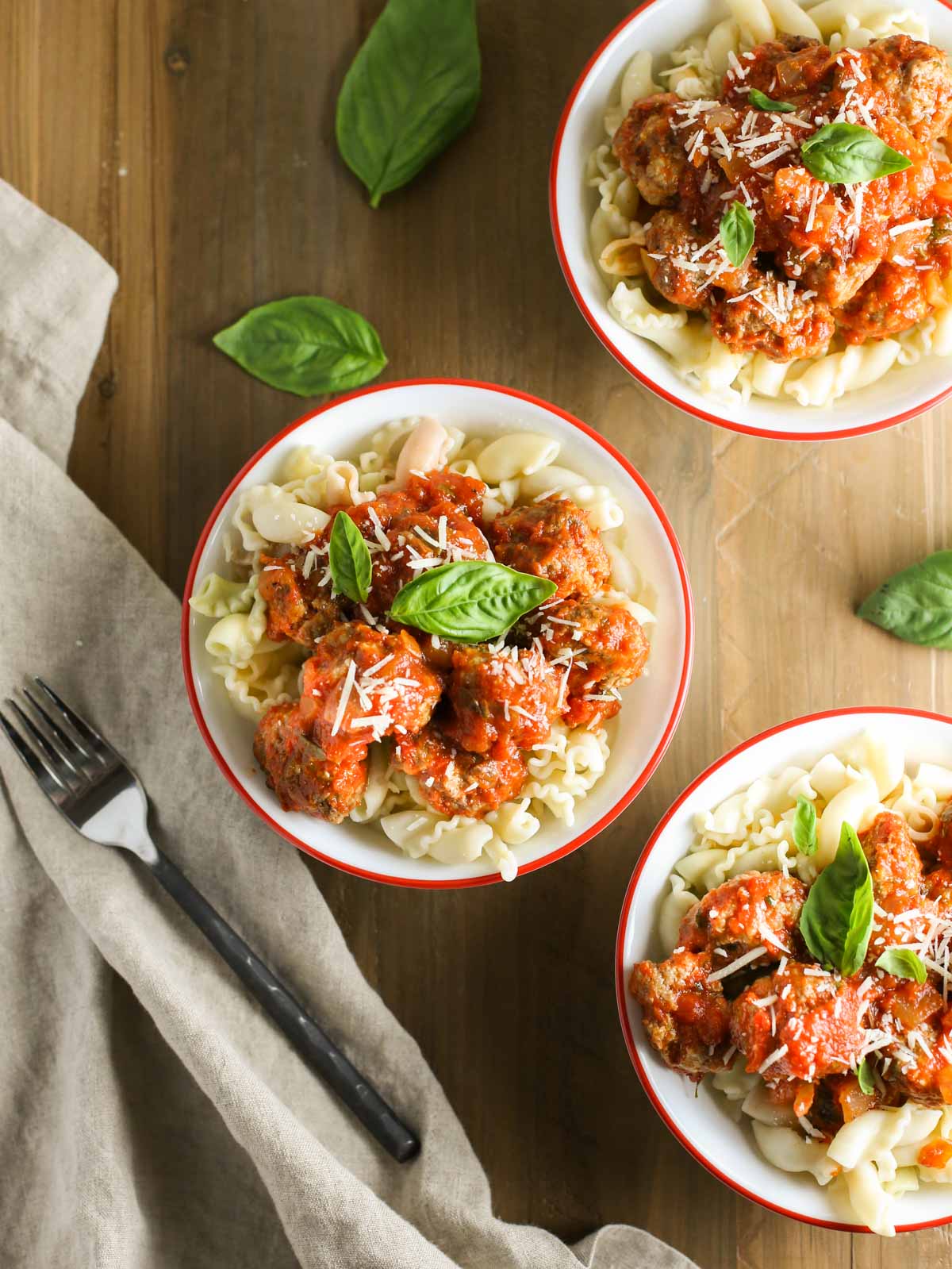 Melt in your mouth meatballs! Yep…you heard me. This little recipe came into my life last week at one of my guilty pleasures, or maybe some would call it an outright addiction – a local Italian cooking class led by a petite Italian bundle of energy, Chef Paulette!
These Mini Ricotta Meatballs are just the right combo of meat, sausage, cheeses, and herbs. I had to share this recipe because I've been thinking about them ever since our class.
And it didn't help that my cooking class comrade, Candy, brought over some of her meatballs to "share" with my family…really? My kids couldn't stop talking about how outrageously delicious they were and insisted that I make some immediately.
So I said OK. 🙂
Step 1: The Meatballs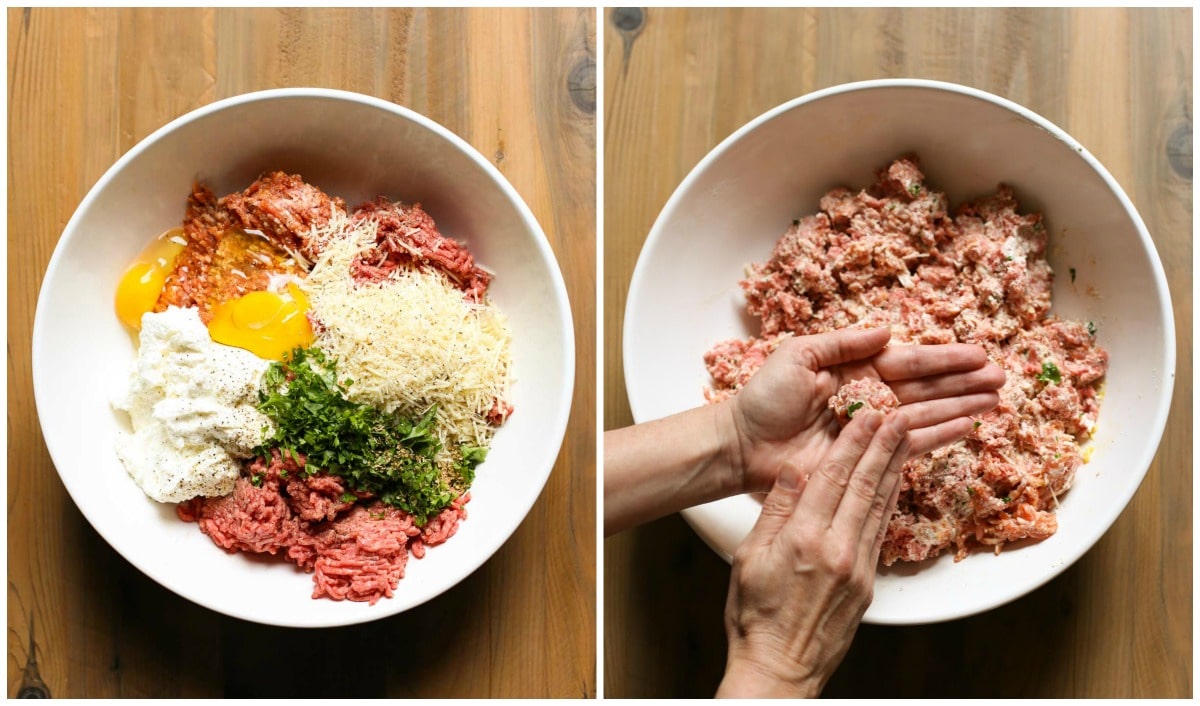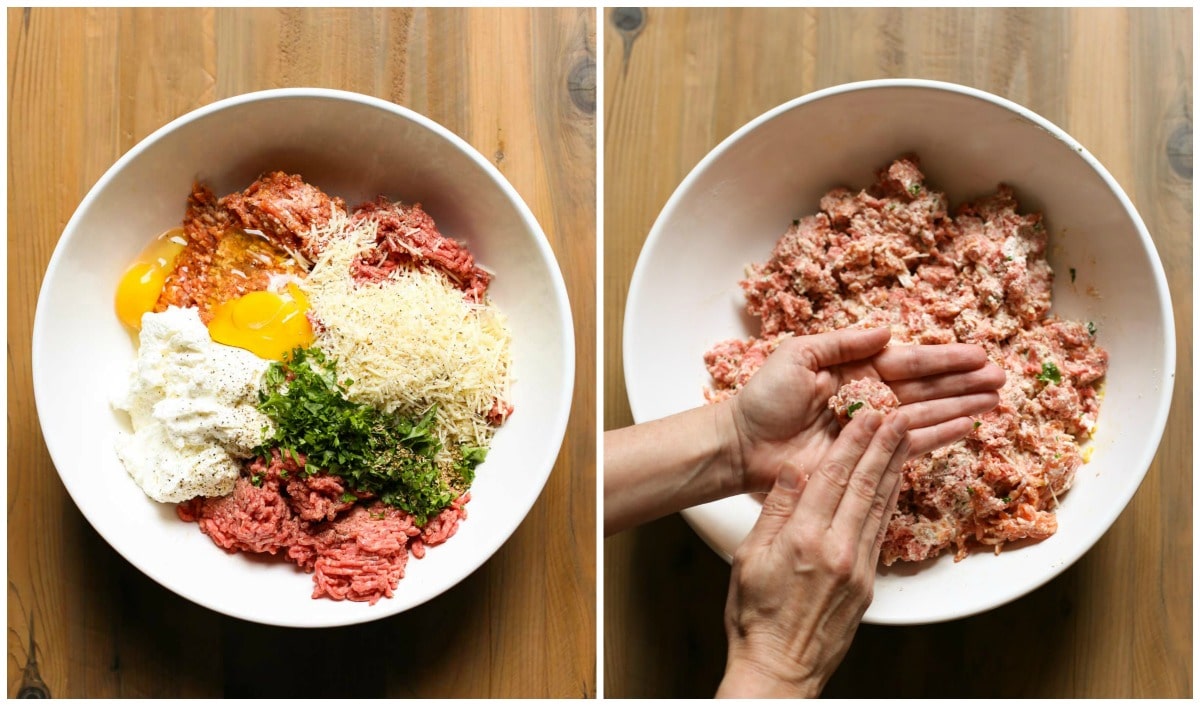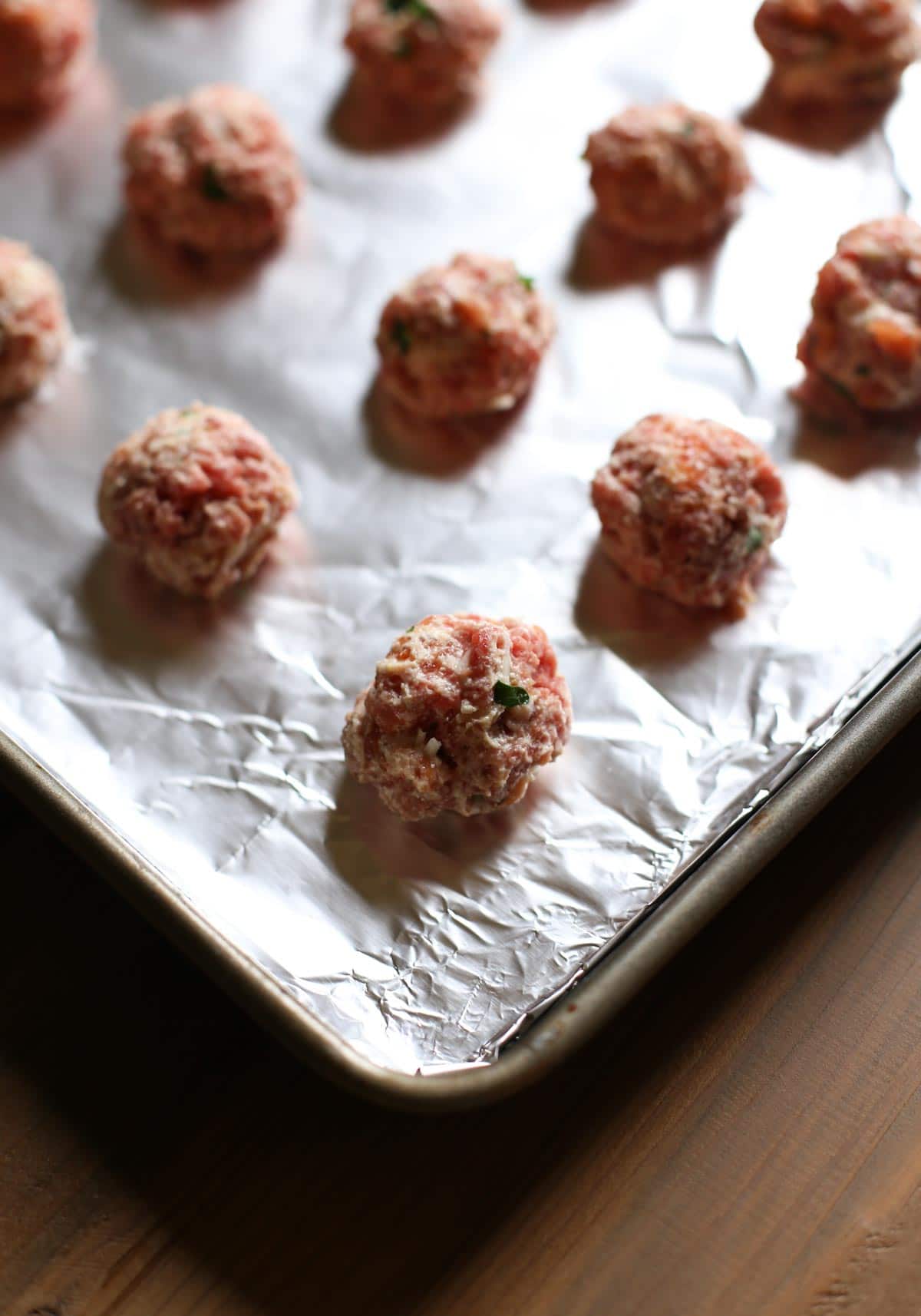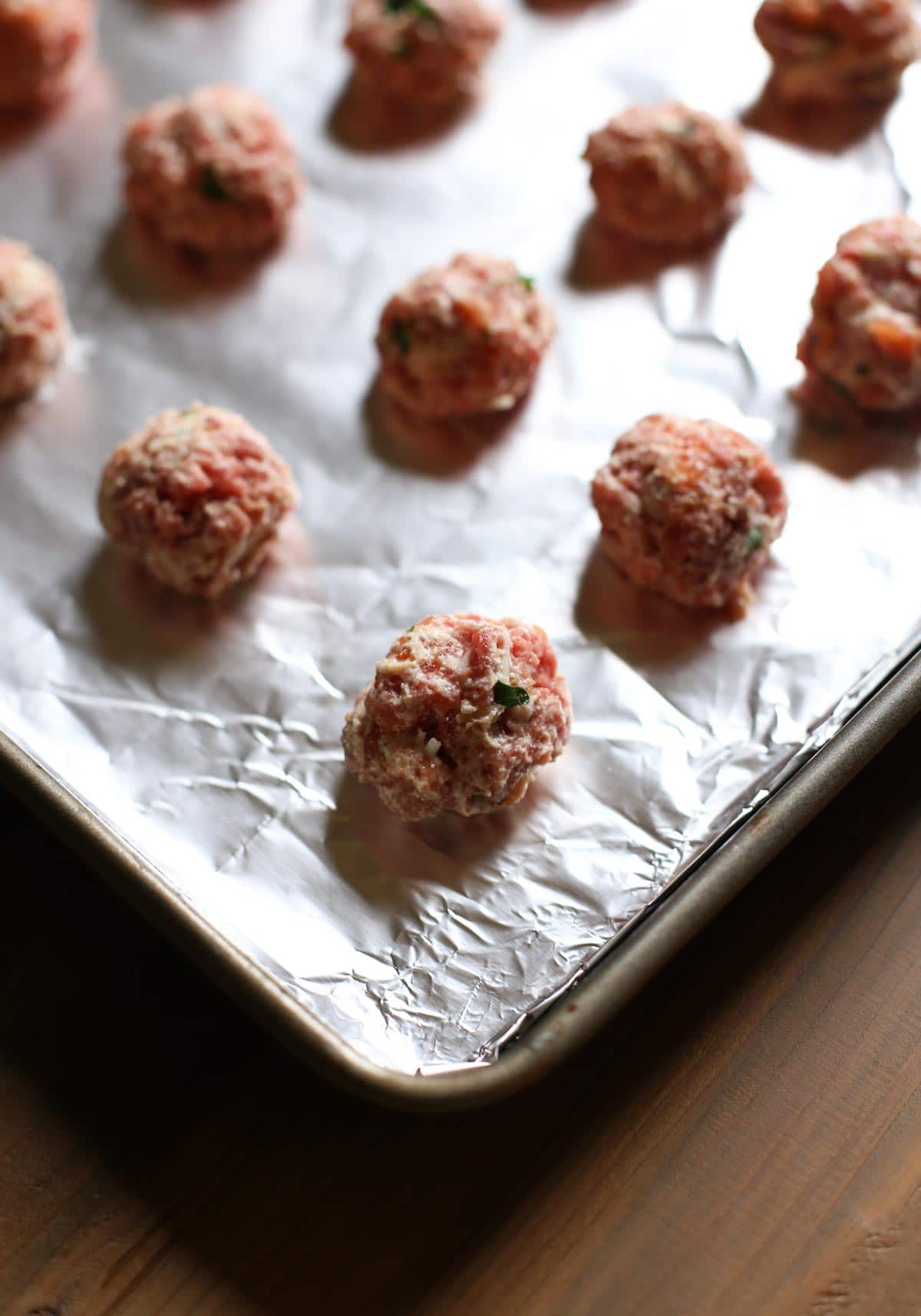 The moist ricotta cheese contributes to the light texture and the fresh herbs add incredible flavor. They only take a few minutes to assemble and since you "form" them on the smaller side (think slightly smaller than a golf ball), each one ends up the perfect bite size.
You'll catch yourself eating these right out of the oven….just pop, pop, pop right into your mouth. (We ate one entire pan this way!) I had to remind myself these were "Mini"…not "Many!"
And Chef Paulette is absolutely right when she says, "You can make your own sauce! Don't buy it when it's so easy to make." Simple and pure…this herby tomato sauce can be used on many an Italian dish. I think the secret is the simmering time…or maybe the wine?
Step 2: The Sauce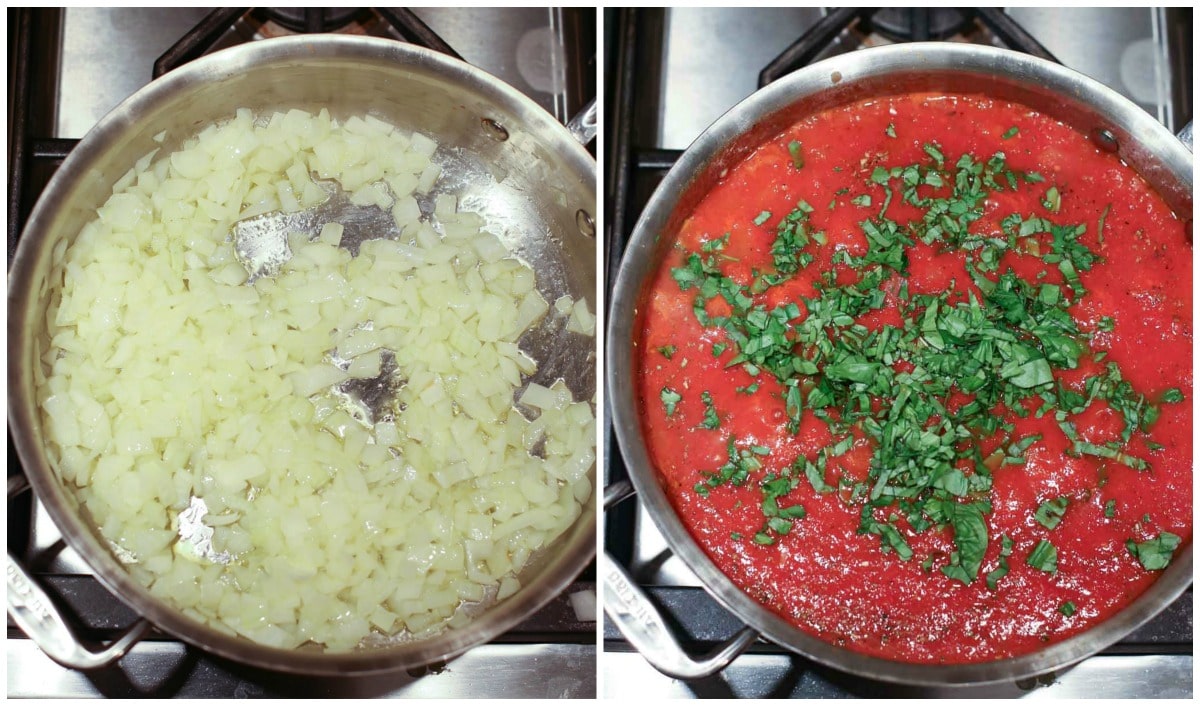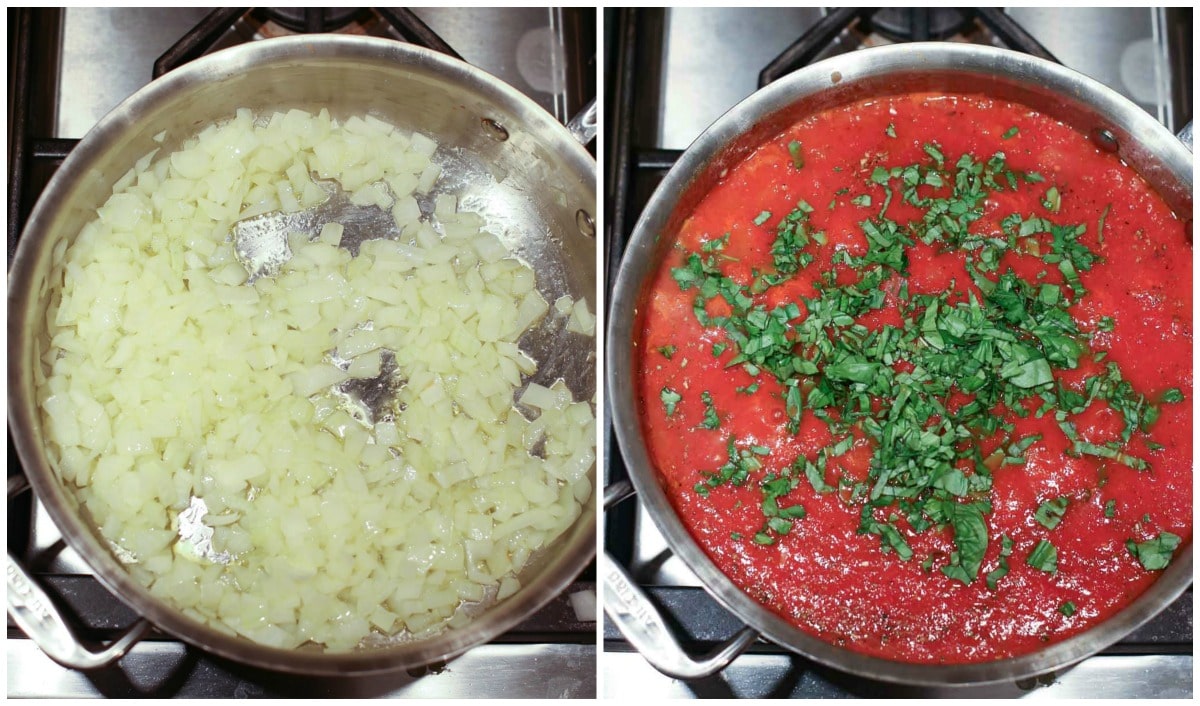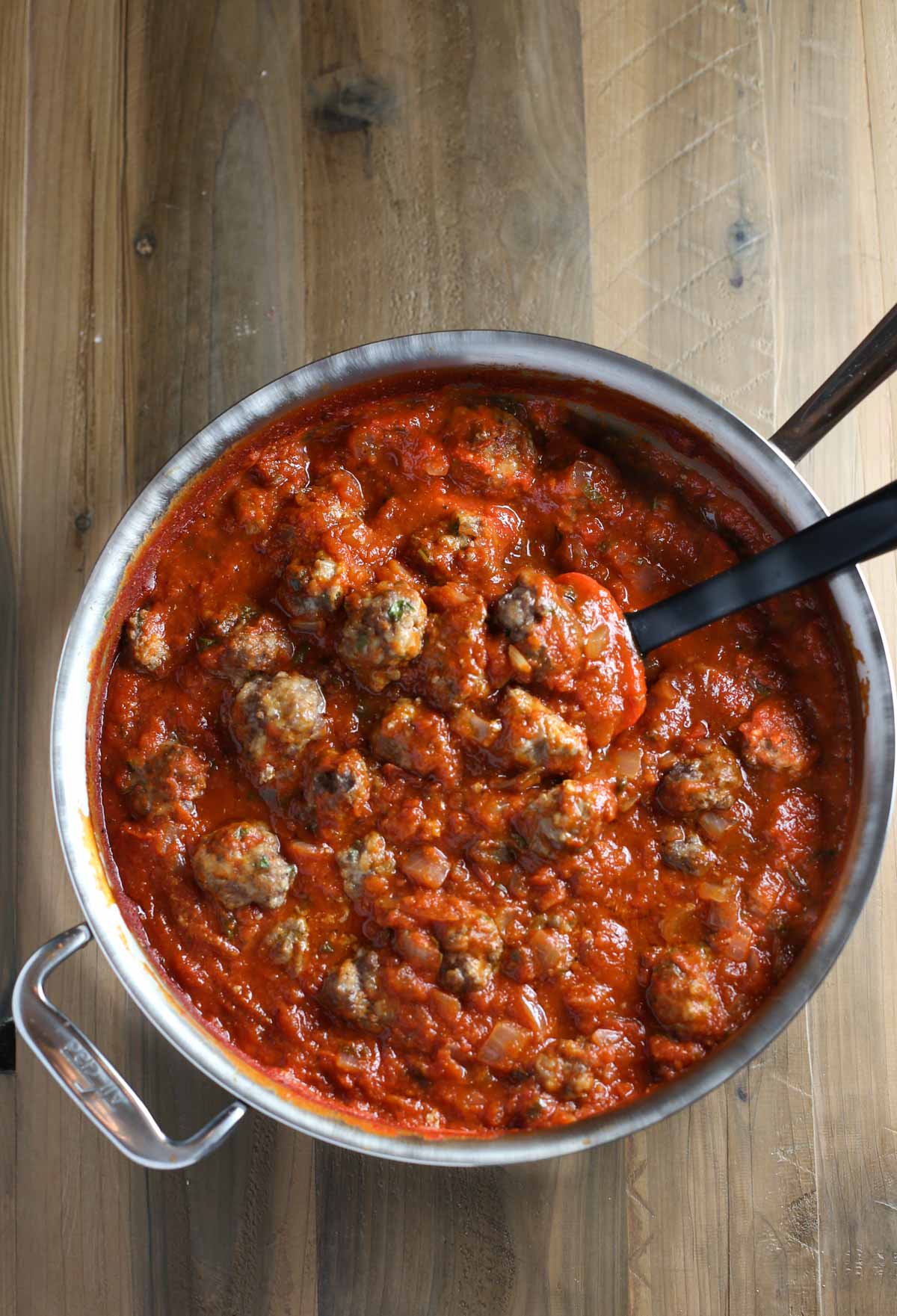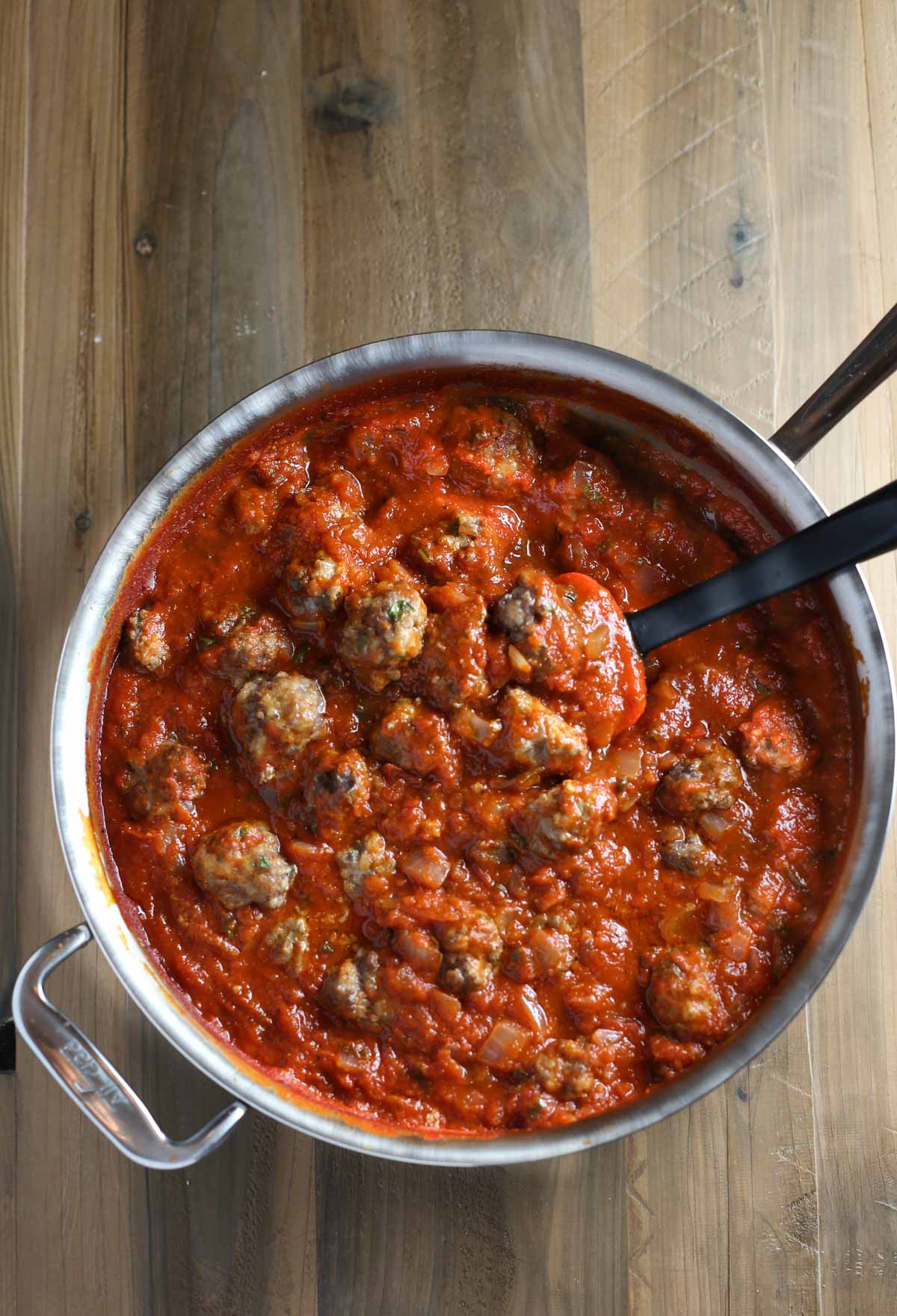 Every time I take one of Paulette's classes, I learn some tidbits about her Sicilian family roots. Cooking is just in her DNA. And these recipes are pure, simple Italian – few ingredients blended together to just the right taste.
Step 3: The Result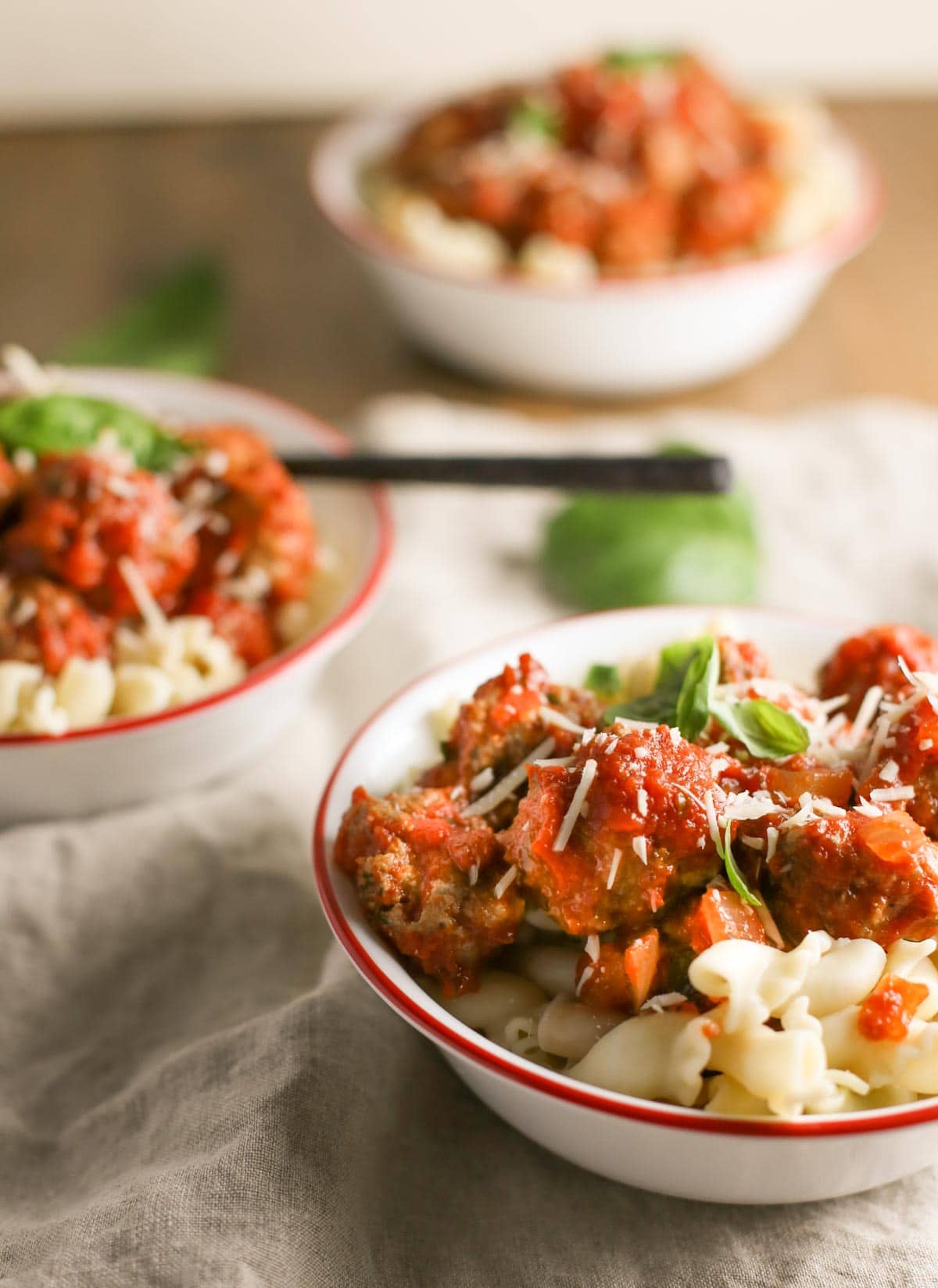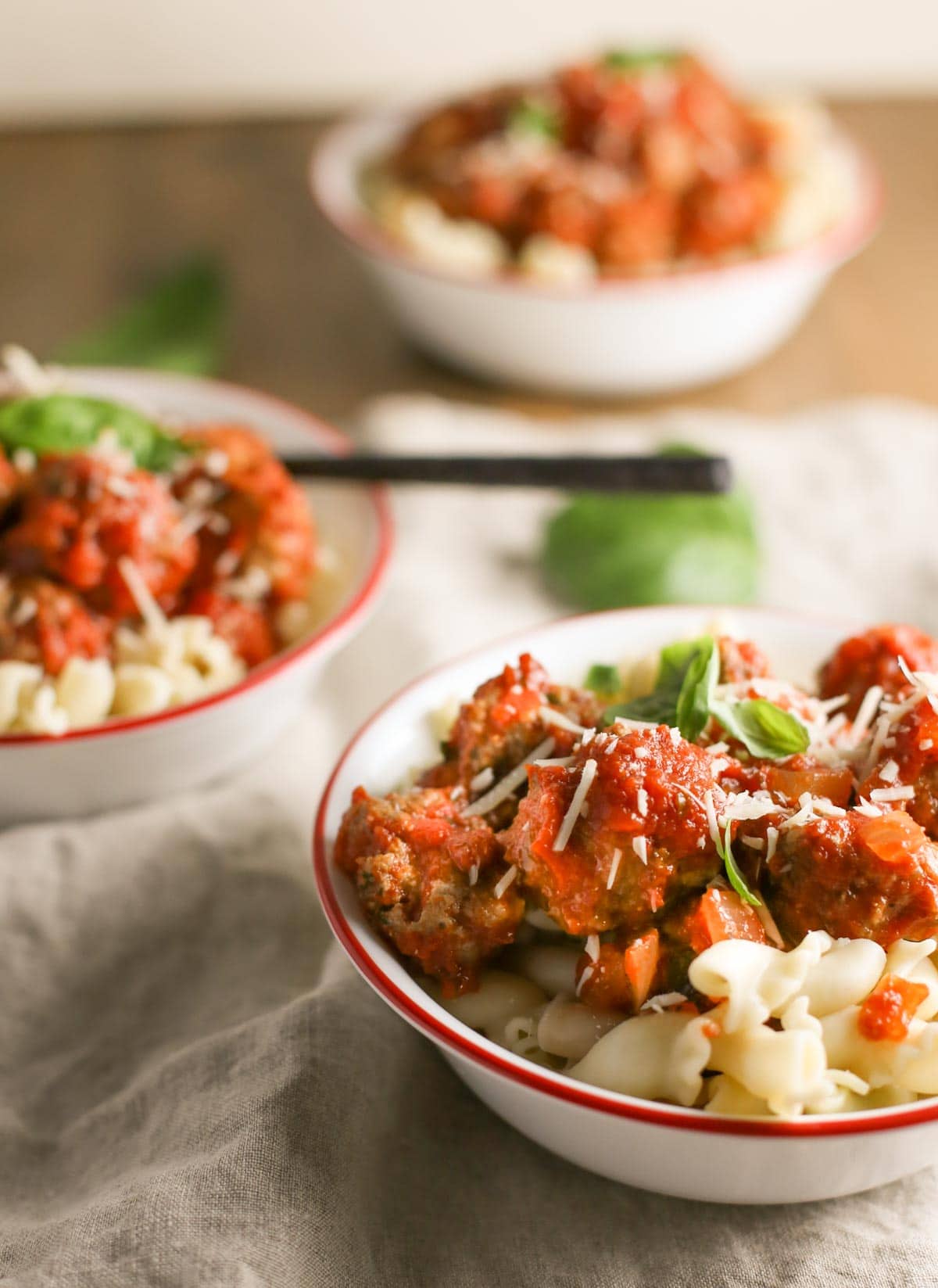 Ok, so truth is I have a "thing" about meatballs and actually love them in all sizes and all crazy variations. Let's face it – they are less messy to eat than a burger and are usually served atop my favorite carb– pasta!
For this recipe I chose our "Lilies". The twists in the pasta curls hold the sauce and the shape is just pretty. I love the way the ruffles feel in your mouth too. Cin Cin!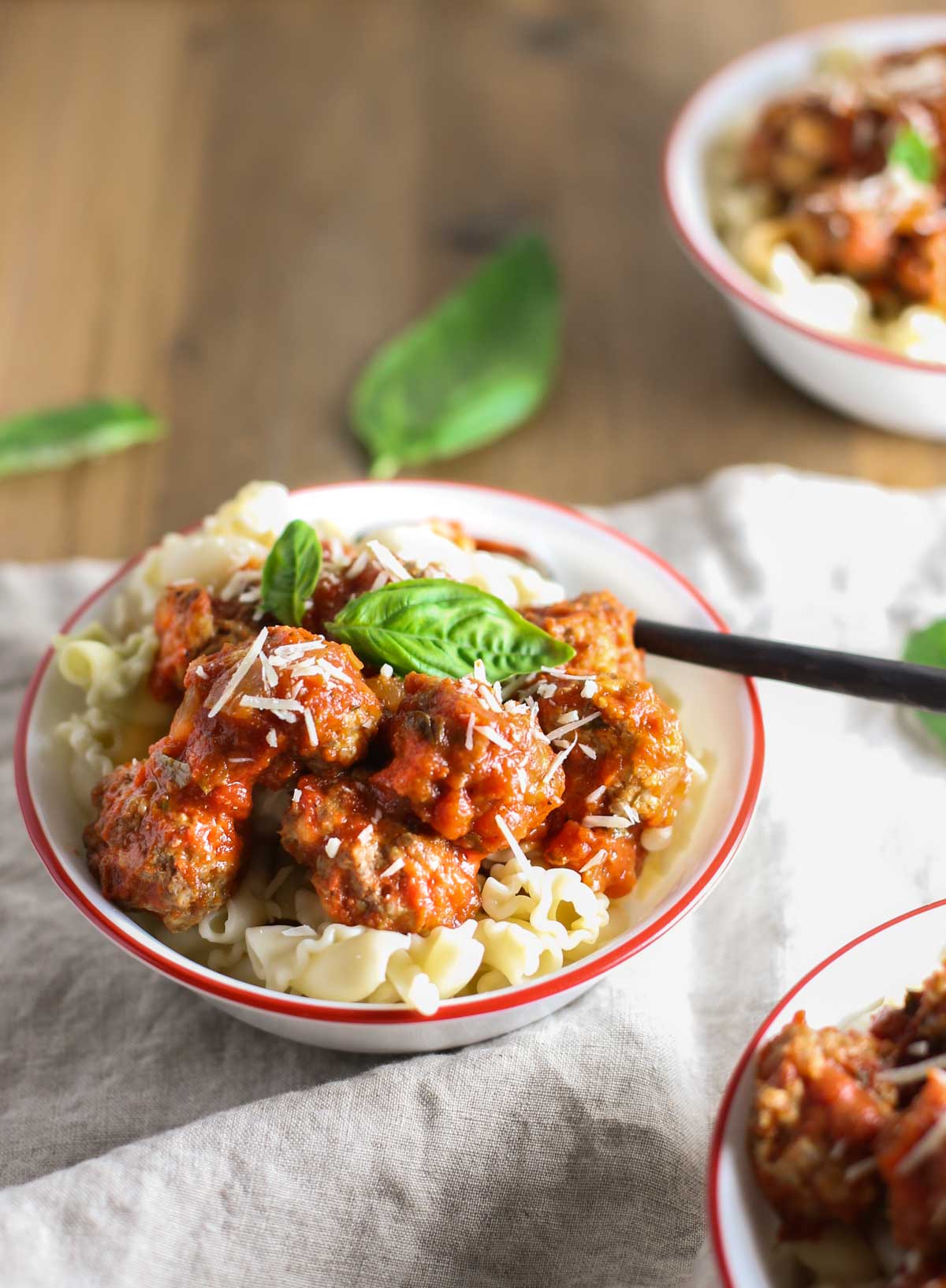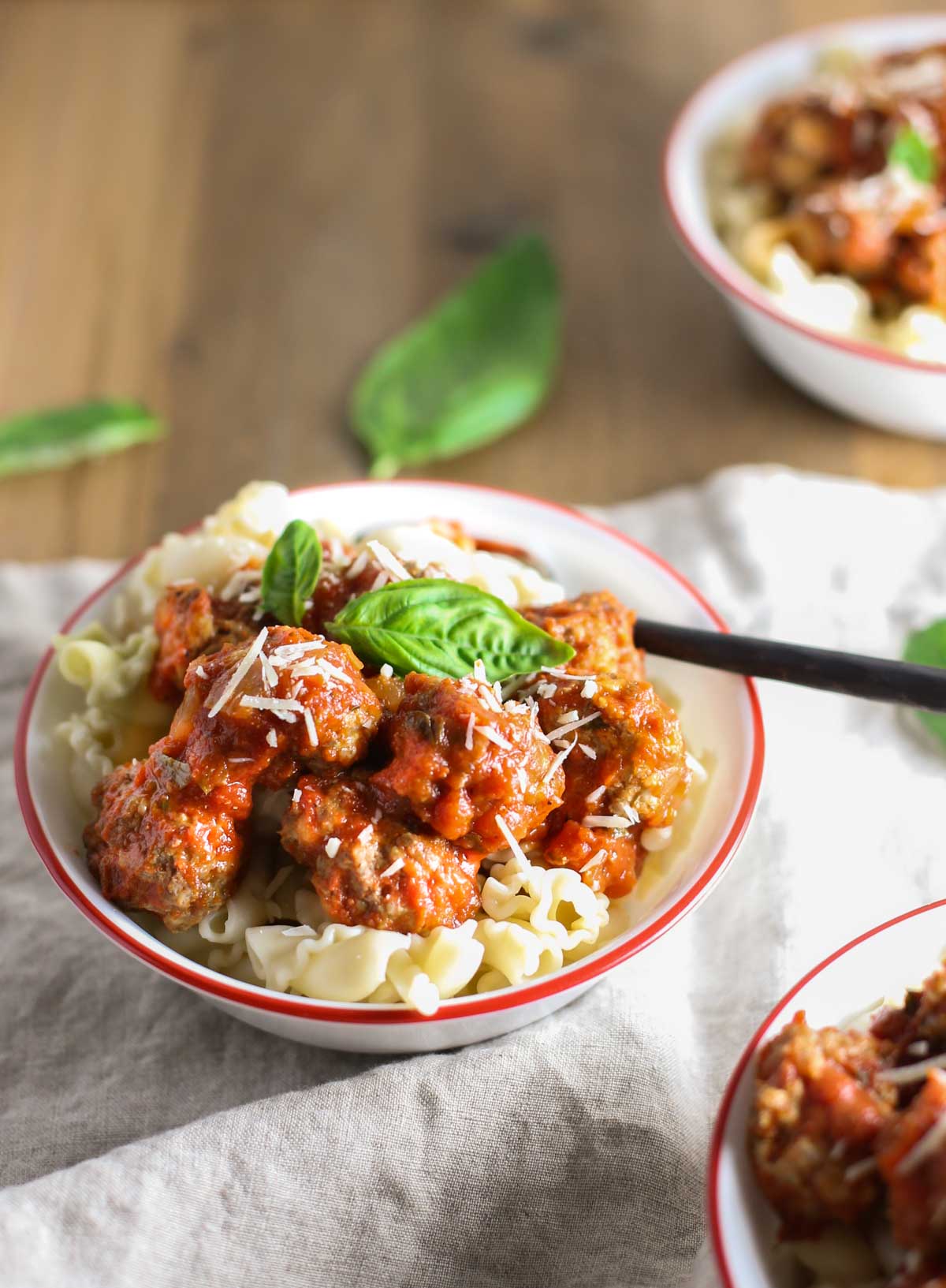 In the world of meatballs, there are all kinds of traditional and nontraditional recipes. For one delicious alternative, check out our meatballs made with "zucchini" in this Spaghetti and Meatball recipe. It's another one you'll enjoy.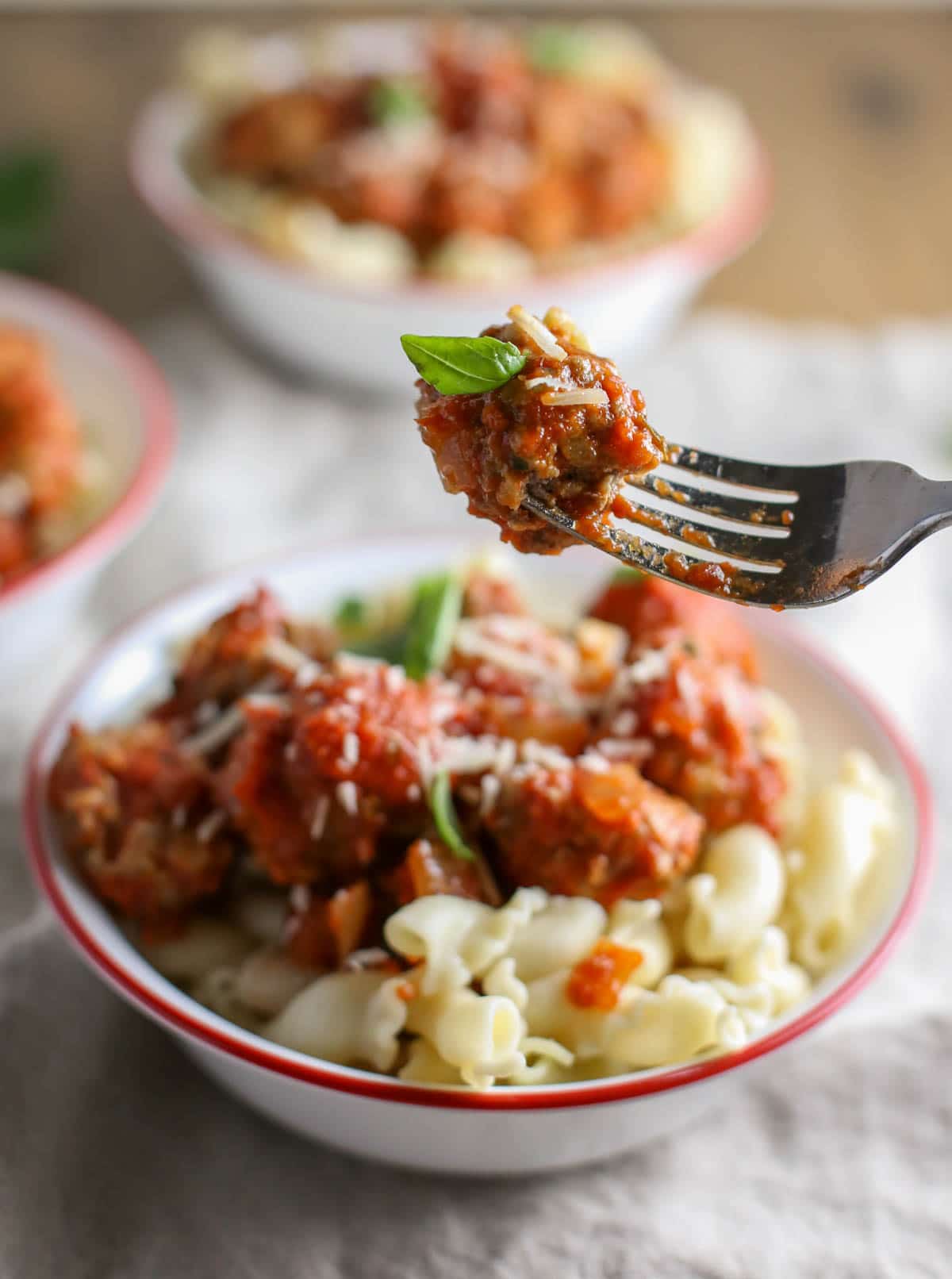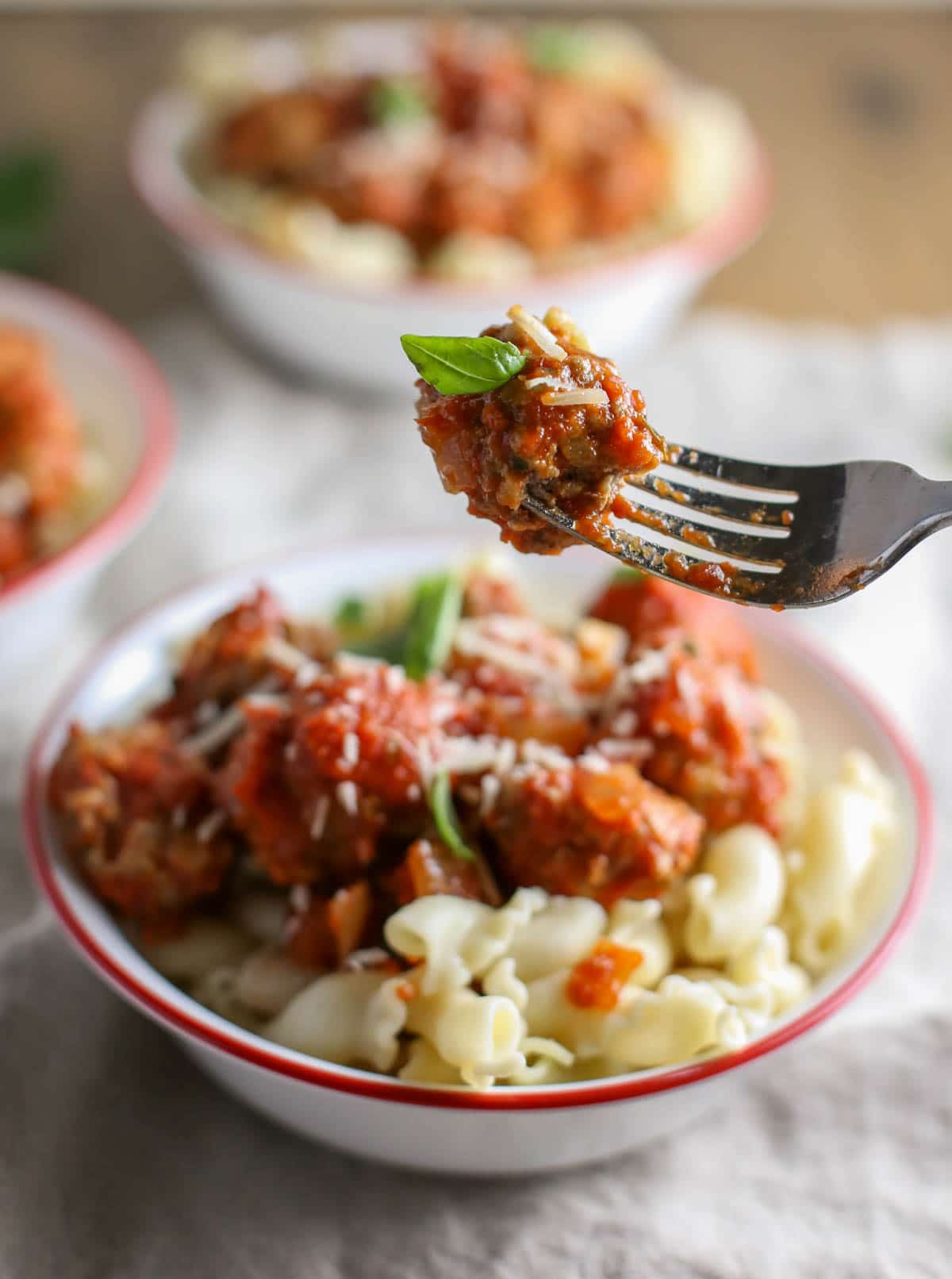 And if you are around Nashville, look up Chef Paulette on Facebook. Tell her I sent you – you will have so much fun at her classes meeting other foodies, prepping ingredients and sharing a wonderful meal! Here's to Mini Many more fun classes!
Mini Ricotta Meatballs with Herbed Tomato Sauce
A meatball recipe worth repeating! These mini ricotta meatballs are moist and delicious! This recipe is an original from Chef Paulette in Nashville!
Ingredients
Meatballs:

1

lb. ground chuck

1/2

lb. sausage

1

egg

1/2

lb. ricotta cheese

1/2 cup

grated Parmesan or Pecorino
Handful of fresh parsley, minced
Salt and pepper to taste.
Tomato Sauce:

2

–

3

T. olive oil

1

small onion, diced

1/4 cup

white wine

1

28 ounce can crushed tomatoes

2

–

3

sprigs fresh oregano, minced

2

–

3

sprigs mint or parsley, minced
Instructions
Meatballs:
Preheat oven to 375 degrees.
In a medium mixing bowl, combine all ingredients. Mix well but do not overwork the meat…your meatballs will end up too dense!
Season well with salt and pepper. (about 1 t. salt and 1/2 t. pepper per recipe)
Line baking sheet with foil.
Form meatballs into a size just smaller than a golf ball, approx. 1″-1 1/4″ wide.
Place them on sheet an inch or so apart.
Bake about 20 minutes.
Add to tomato sauce, and let simmer for 10-15 minutes.
Herbed Tomato Sauce:
Heat olive oil in medium saucepan. Add onion and cook until softened, about 3-4 minutes.
Add wine and let it evaporate.
Add tomatoes and stir.
Season with salt and pepper.
Add herbs.
Simmer for 15 minutes.
Add meatballs and simmer for another 10-15 minutes.
Notes
Notes:
I doubled the recipe so we'd have plenty of leftovers. You can freeze the meatballs in the sauce and have another meal ready to go!
I also increased the amount of fresh herbs. You can add these to taste.
Join our email list for fresh pasta recipes delivered to you every week!
Your information will NEVER be shared or sold to a 3rd party.