Lobster Pasta Salad: A Maine Course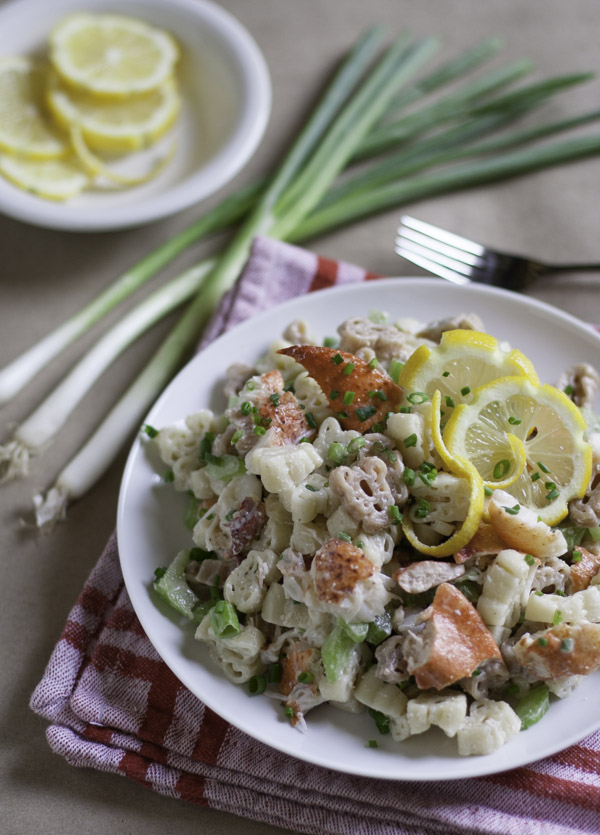 Our Lobster Pasta Salad recipe has been a favorite splurge for years, but has now taken on a new perspective and we love it even more now! When John celebrated a "big" birthday this summer, (no, I'm not going to say which one!) I decided to "gift" him with a trip with yours truly to mark the occasion.  I came up with a list of choices for him based on destinations that were still on our to-do list.  And by "to-do", I mean places where we could EAT our way through them!  After some careful deliberation, he choose:  Maine!  Can you say LOBSTAH?!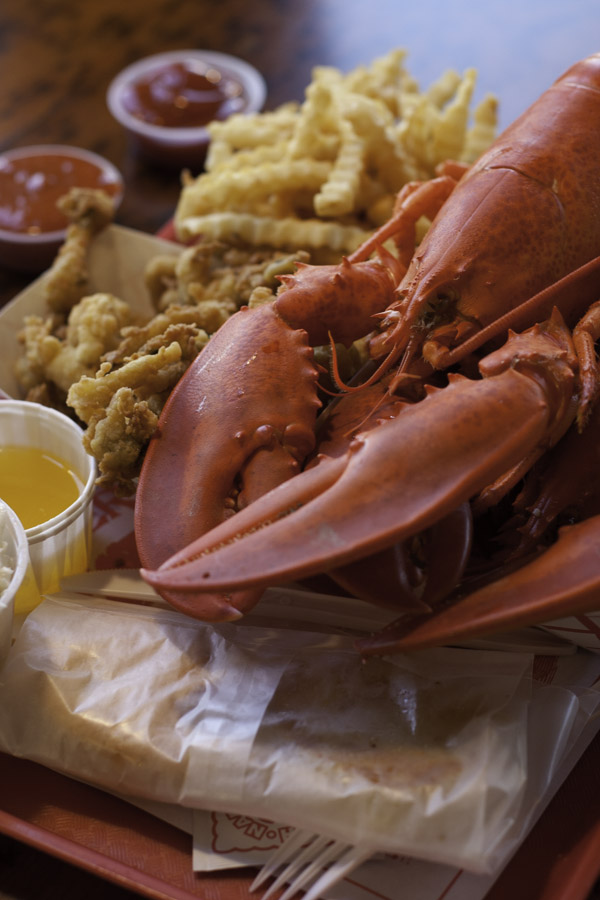 So off to Portland we went. Say hello to Lobster, Lighthouses, LL Bean, and a Food Lover's haven.  A hip, cool, and current foodie scene that we couldn't wait to explore.  It's unusual in this phase of our lives to take off without our kids, extended family, or some business meeting or tradeshow awaiting us.  This weekend was wonderful fall getaway, packed full of incredible food and fabulous views.  Portland was our home base but we did venture out and get a peek at some special places.
York: our friends Jonathan and Jim (and Kathy and Natalie) have built Stonewall Kitchen into one of our country's leading specialty food companies and also one of Maine's favorite destinations.  Touring the production site was inspiring and we loved seeing their success up close!  Thank you Kathy!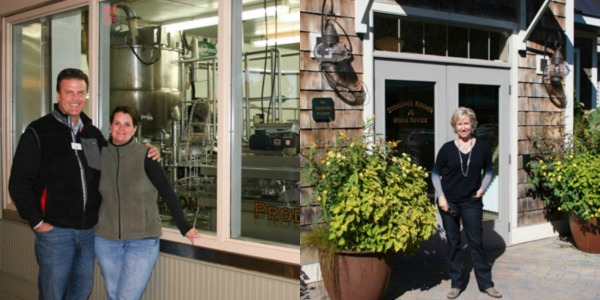 Kennebunkport: no matter your political views, seeing the Bush compound and the beautiful Maine coastline was fun!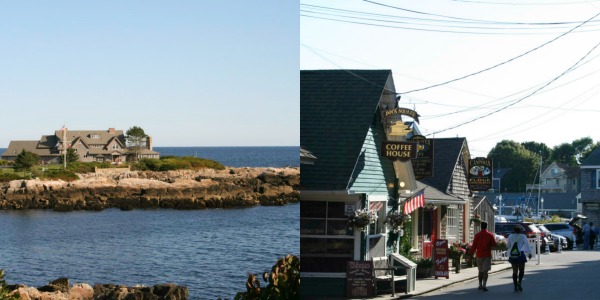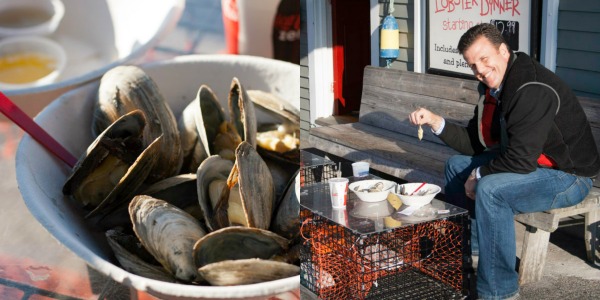 Freeport: LL Bean – open 24/7 – need I say more?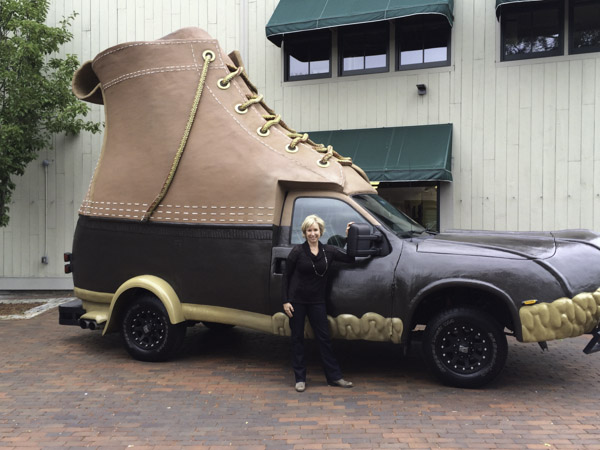 The fabulous food and our dining experiences though were the focal point of our weekend…surprise, surprise! Some happy and memorable meals were shared at Hugo's, the Lobster Shack, Central Provisions (recently highlighted as a top 2014 restaurant in Bon Appetite Magazine), and DiMillo's – where BIG lobsters can be found.  And yes, lobster was cracked, eaten, and then cracked and eaten again.  We couldn't get enough!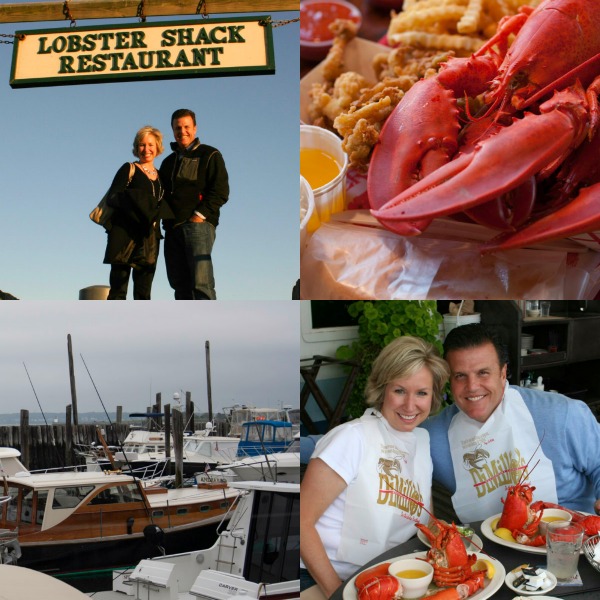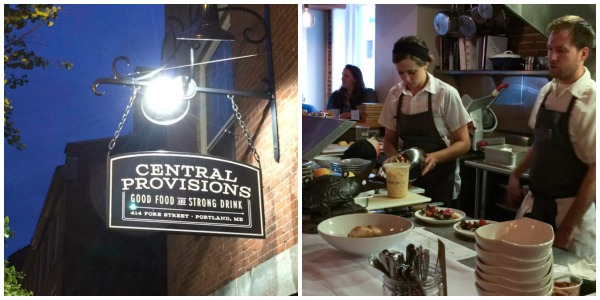 Coming back home, I still had lobster on the brain and couldn't wait to share the stories with our kids over a Lobster Pasta dinner. What do you think of when you think of Lobster? A Lobster Roll? It's one of Maine's most popular lunch and dinner items.  You can't go wrong when you combine mayo with fresh sweet lobster served in a white toasted buttered bread.  But I had something else in mind…Lobster Pasta Salad.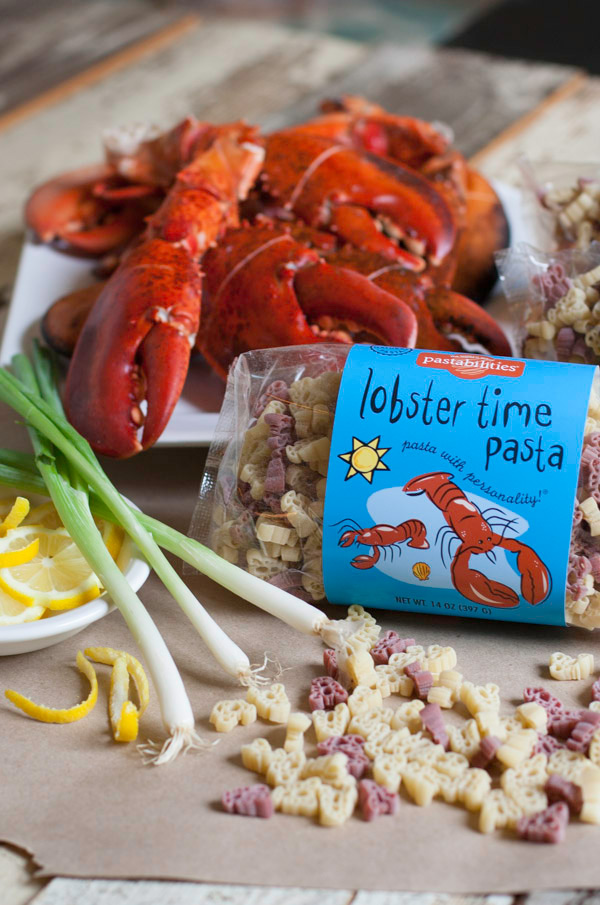 We'll sub one carb for another! Bite sized pasta paired with bite sized pieces of lobster…YUM!  Of course the more lobster included in the recipe the better!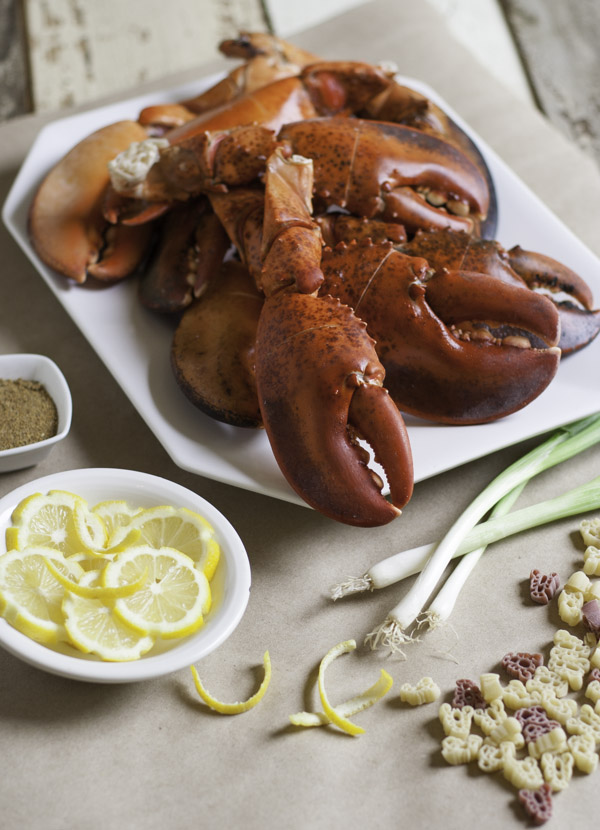 For our dressing, forget plain ole mayo, the combination of the fresh lemon juice, the crunchy celery, sliced green onions, with the added zip of Old Bay seasoning and onion salt are perfect. They add more complementary flavors to the lobster and pasta without taking away any the sweet luscious lobster meat taste that we all crave.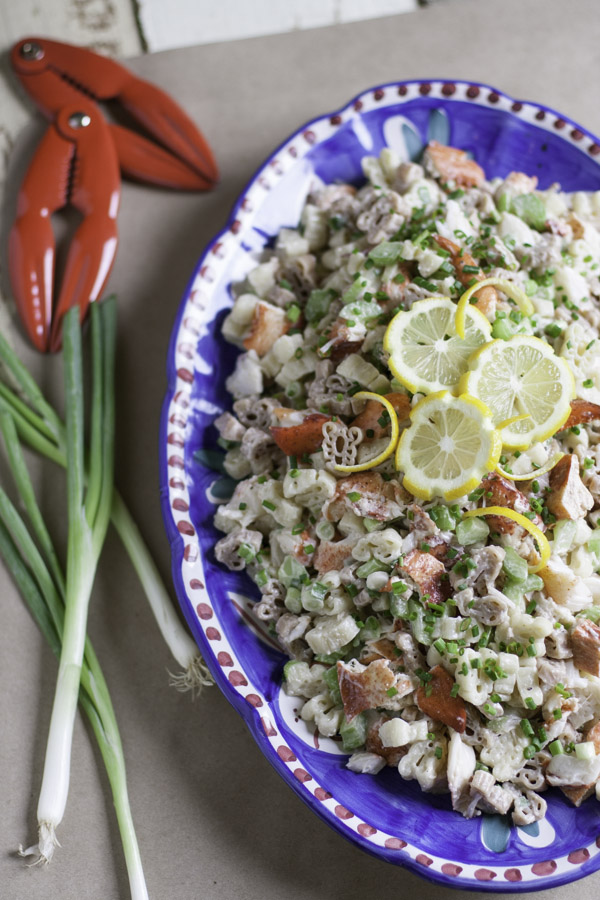 This is a Lobster Pasta Salad that I say rivals any Lobster Roll. My family couldn't stop eating it and the bowl was EMPTY and left them begging for more.  Was it the Lobster? Or the Lobster Pasta? Hehehe…I had to ask! But keep in mind that if a carb must be involved…make it a specialty high quality shape!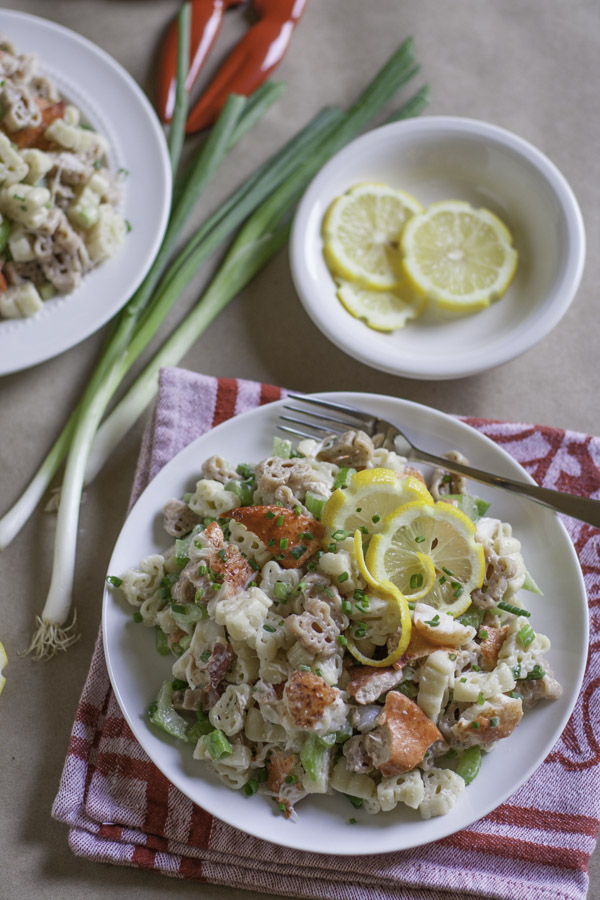 Enjoy your Lobstah Pasta!
If you are interested in seeing all of our pasta shapes, you can visit The Pasta Shoppe website.  And if you have any fundraising needs, please check out Fun Pasta Fundraising!  We'd love to hear from you!
Print
Lobster Pasta Salad: A Maine Course
A real treat! Lobster has never tasted this good!
Ingredients
14

–

16

oz. bag of Lobster Pasta (or any other fun or short shape!)

2

–

3

cups of cooked lobster, in bite size pieces (the more, the better!)

¾ cup

light or real mayonnaise (more to taste if needed)

½

bunch green onions, chopped

3

stalks celery, chopped

2

T. lemon juice, plus lemon zest and slices

½

t. onion salt

1/2

t. Old Bay seasoning

¼

t. black pepper

¼

t. hot sauce (optional)
fresh parsley, chopped
Instructions
Cook pasta in GENTLY boiling water for approximately 6 minutes, until tender but firm. Drain and rinse with cold water.
In a large bowl, thoroughly combine mayo, lemon juice, and seasonings. Add green onions and celery.
Add pasta and lobster and gently toss.
Top with lemon zest, lemon slices, and chopped parsley.
Serve immediately.
Also delicious served with a garnish of cherry tomatoes or sliced avocados!
Join our email list for fresh pasta recipes delivered to you every week!
Your information will NEVER be shared or sold to a 3rd party.