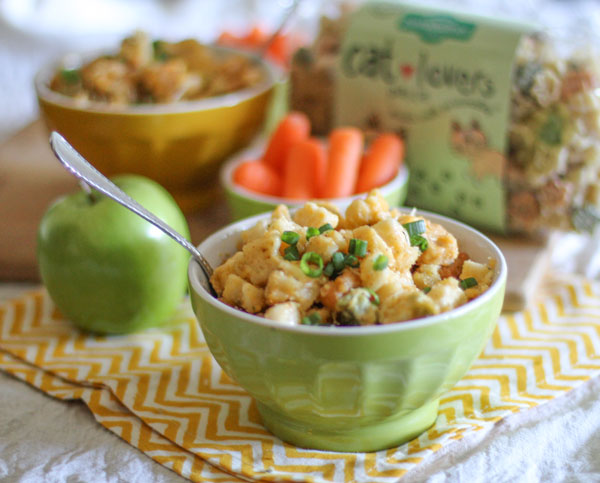 Does this story ring a bell?
Homemade Mac 'n Cheese (or the ole favorite "blue box") served to you weekly for dinner while you were growing up. You never saw your Mom happier 🙂 as she made her way to the table. Why?
Looking back, it was a "sure thing".
It took about 15 minutes.
Clean up was easy.
Kids were happy, therefore mom was happy.
Let's face it…families don't argue over this meal.
There is no begging or sneaky deal making about eating your vegetables. There is no feeding the dog under the table. (Note: we are featuring our Cat Lovers Pasta, see cheesy cat face?). Mac 'n Cheese may be the most ultimate-family-comfort-yummy-happy-cheesy-creamiest meal you'll EVER share with your loved ones!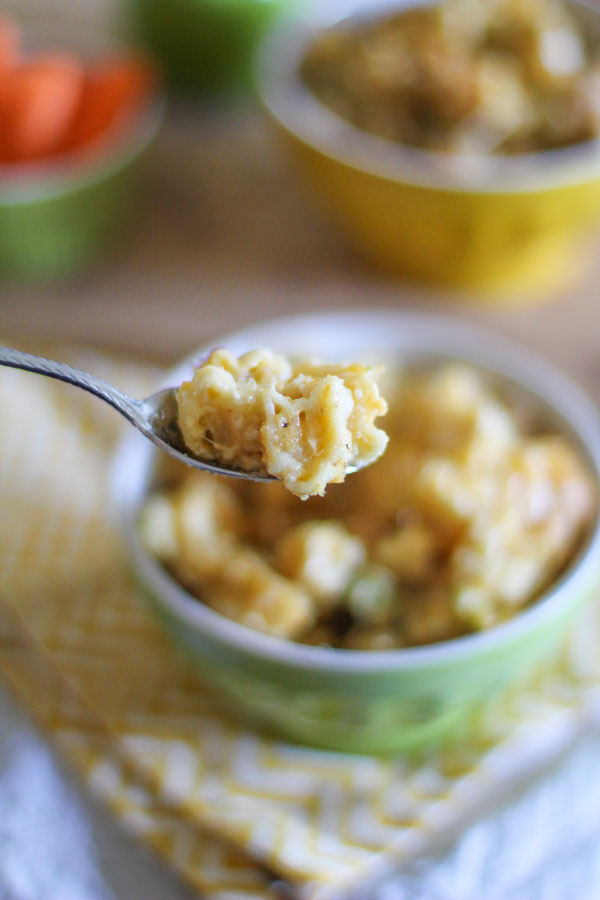 Then you might have taken, like I did, a looooonng break from mac 'n cheese as a young adult. I was in NYC, working hard at my first job, eating all the trendy ethnic take-out food, trying to be healthy when making my micro lettuce salads and homemade dressing in my tiny apartment. But life went on, I got married, and John and I moved back to Nashville to pursue our dream. We eventually had our first baby and then – WHAM – like it was just yesterday, I found myself serving the ultimate guilty pleasure to my own bambino…and lots to myself.
I suddenly understood why Mom was so happy (see above list). And I realized why I had to take a break. It is impossible to STOP eating mac 'n cheese! And it tastes even better right out of the pot. That makes the clean-up even easier. 🙂
Our Homemade Mac 'n Cheese is a fantastic go-to recipe. Nothing too fancy but the blend of cheeses, sour cream, and milk delivers big on cheesy taste and creamy texture. Topped with crispy bread crumbs, it's a wonderful addition to your file of favorite family meals. And it lacks the guilt of using the powdered cheese mix. (Guilt? Not really – I love me some blue box mac 'n cheese!)  And it is a great dish to take to a pot luck or tailgate party!  Goes with all the delicious tailgate fare…and if you missed our post featuring another perfect pasta for tailgating, you'll want to check it out too.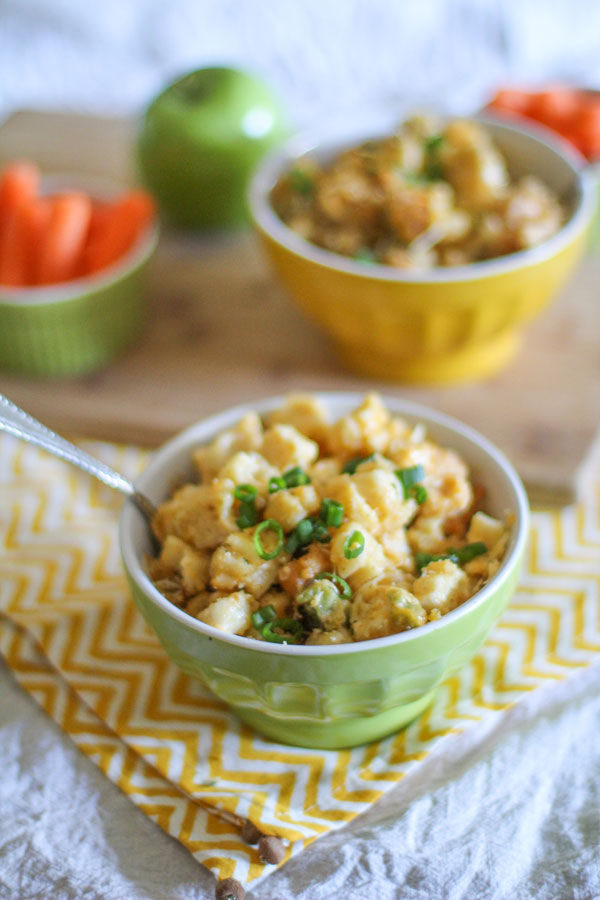 Any of our fun pasta shapes are well suited for this recipe. Let your kids pick and choose!  They'll be entertained with the cute bite sized shapes as they clean their plates. But of course, you can use any other short shapes as well: elbows, penne, wagon wheels, etc.  If you are wanting a more dressed up Homemade Mac 'n Cheese… no worries, we are just getting started! We'll get to more ramped up Mac 'n Cheese recipes later on. Enjoy!
If you are interested in seeing all of our pasta shapes, you can visit The Pasta Shoppe website.  And if you have any fundraising needs, please check out Fun Pasta Fundraising!  We'd love to hear from you!
Print
Homemade Mac 'n Cheese
This blend of creamy cheeses and sour cream will be a hit with your family! Enjoy!
Ingredients
14 oz

. bag of Fun Shaped Pasta

7

T. unsalted butter

¼ cup

plus 2 T. all purpose flour

4 cups

whole milk

1½

t. dry mustard

1/8

t. cayenne

3 cups

extra sharp Cheddar cheese

½ cup

sour cream

1 1/3 cups

fresh grated Parmesan cheese

1 cup

fresh bread crumbs

2

t. salt

½

t. pepper
Instructions
Preheat oven to 350 and butter a 3 to 4 quart (9 x 13) Pyrex or shallow baking dish.
In heavy saucepan, melt 6 T. butter over med-low heat. Add flour and whisk for 3 minutes (creates a roux). Add milk in a stream, whisking, and bring to a boil, whisking. Add mustard, cayenne, salt and pepper, and simmer, whisking, until thickened, approximately 2 minutes.
Cook pasta for 6 minutes in gently boiling water, until just about done (al dente). Drain pasta in colander and in a large bowl gently combine pasta, sauce, Cheddar cheese, 1 cup Parmesan, and sour cream. Transfer to baking dish.
In a small bowl, combine bread crumbs and remaining 1/3 cup Parmesan and sprinkle over pasta. Cut up the remaining 1 T. butter and top bread crumbs.
Bake pasta in middle of oven for 25-30 minutes until golden and bubbling.
Notes
To prepare ahead: Keep dish covered in fridge one day ahead, and let it come to room temp before baking.
Join our email list for fresh pasta recipes delivered to you every week!
Your information will NEVER be shared or sold to a 3rd party.