Thanksgiving Turkey Leftover Soup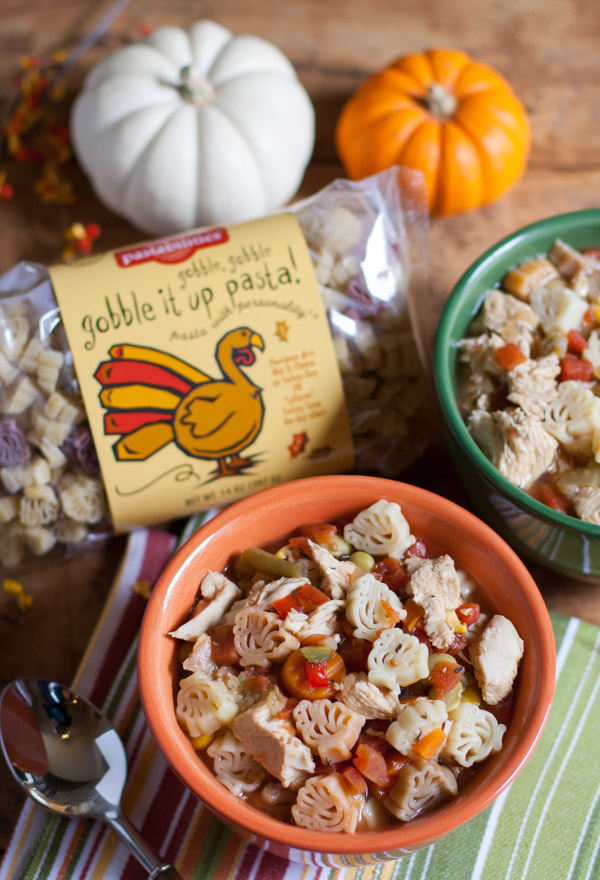 November.  It's the time of year when food starts to enter into every conversation.  We plan to serve the annual traditional dishes, no matter how much everyone likes them :), and we talk about "changing things up" this year with our Thanksgiving buffet selection.  On occasion we try something new – kale salad?  Brussel sprouts a new way? Usually that doesn't happen.
But some things never change:  leftovers.  And we have a new idea for you:  Turkey Leftover Soup!  Thanksgiving is one of the best meals of the year for leftovers.  We all look forward to our favorites and I'm just sayin' that our family may make extra of each dish just to have more leftovers…did I just type that and not delete?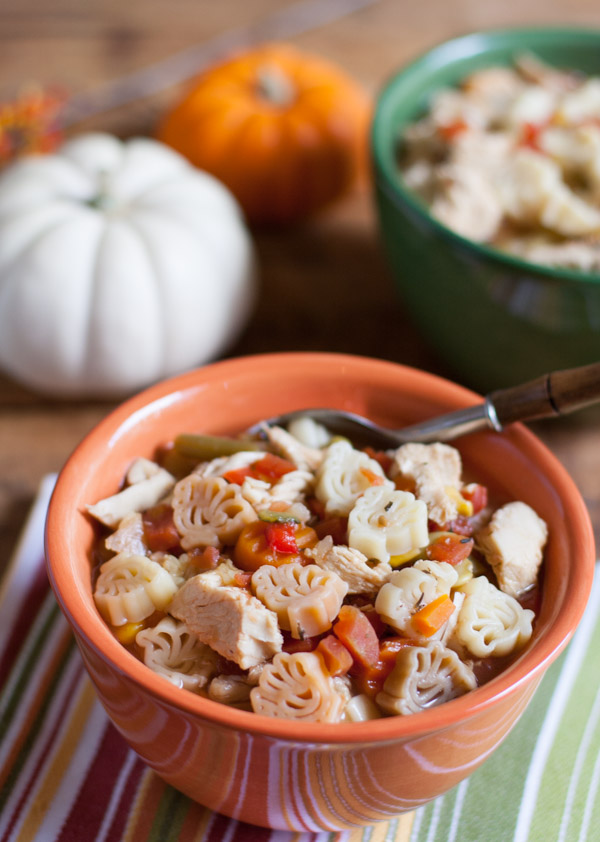 One of our many family Thanksgiving traditions has been to have Turkey Curry the following night.  You know, shredded turkey with a warm creamy curry sauce served over white or brown rice.  Yum.  But after the kids came along, we needed something a bit more "universal".  Mom and I worked on this recipe and many years ago decided to print it on the back of our Gobble Gobble Turkey Pasta label.  It just sounded really good to have a leftover soup that you could serve with some cornbread or rolls the night after a heavy meal.  Maybe with a sweet crunchy side salad.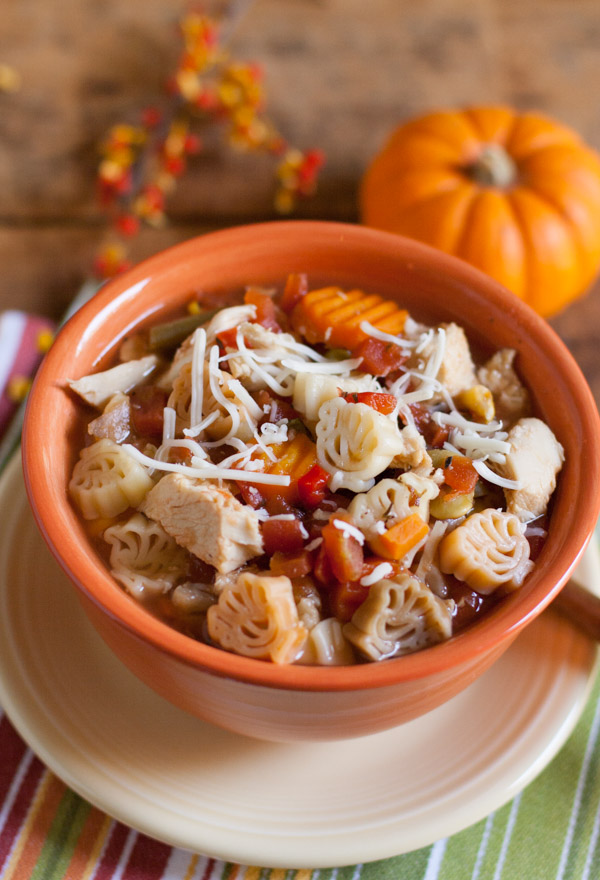 Chicken Noodle Soup is widely loved, but we think Turkey Leftover Soup can be just as appealing.  And it's not just the turkey that can be leftover.  Throw in your green beans, roasted carrots, etc…any veggie can be thrown in!  Have fun adding and experimenting…that is what leftovers are for!
Have a Happy Thanksgiving!
Print
Thanksgiving Turkey Leftover Soup
A healthy and light soup for your Thanksgiving leftovers!
Ingredients
7 oz

. (

1/2

bag) of Gobble Turkey Pasta –save the rest for another recipe! Or use any short shape of pasta!

10 cups

chicken broth

1

onion, chopped

1

t. basil

1

t. oregano

1

t. onion salt

½

t. garlic salt

1

t. thyme

½

t. pepper

2

bay leaves

1

28 oz. can diced tomatoes

2

10 oz. pkg. frozen mixed veggies

4 cups

cubed turkey leftovers

2

T. butter

1

T. cider vinegar
Instructions
In a large stockpot, combine broth, vinegar, onion, and seasonings.
Bring to a boil and add veggies and undrained tomatoes. Reduce heat.
Cover and simmer for 10-12 minutes or until veggies are tender crisp.
Discard bay leaves. Stir in turkey.
Return to boil, add pasta, reduce heat, cover and simmer for 8 minutes.
Top with grated Monterey jack cheese and fresh parsley!
Serve immediately.
Notes
Leftovers may require additional broth! Pasta continues to absorb the liquid.
Join our email list for fresh pasta recipes delivered to you every week!
Your information will NEVER be shared or sold to a 3rd party.