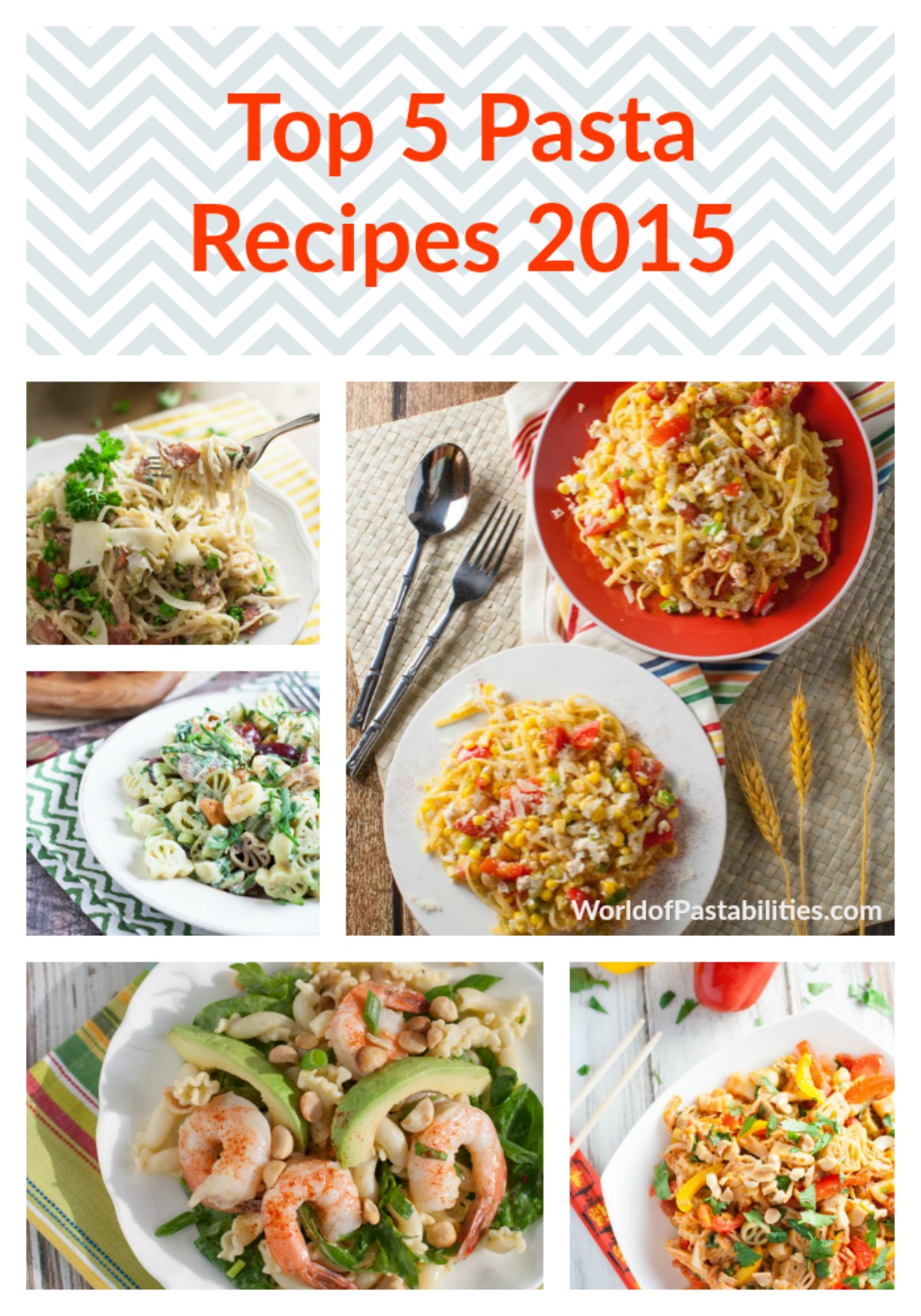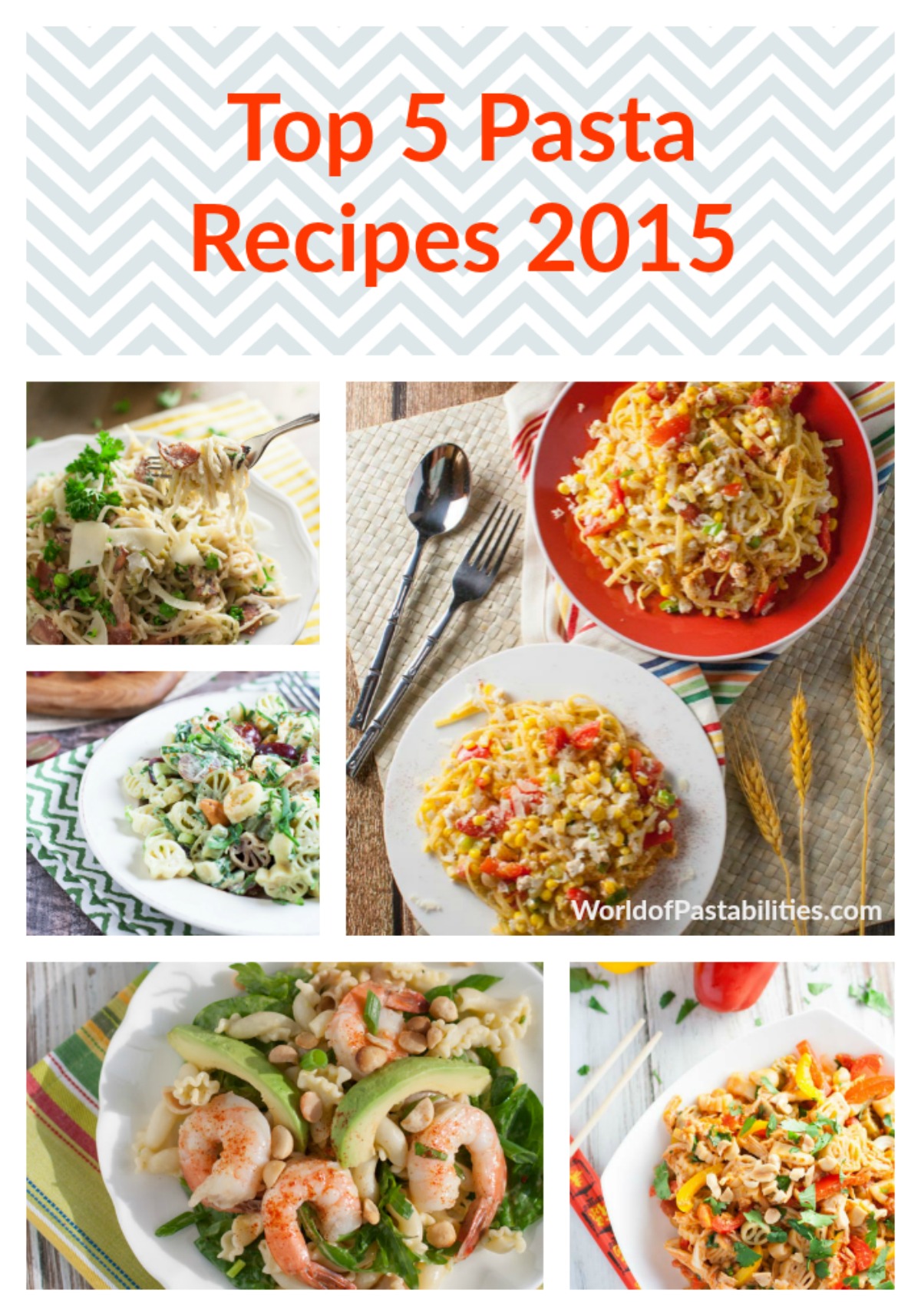 Hello 2016! It's finally a new year and the time where we celebrate life and a fresh start, reflect on the highs and lows of the past year, set new goals and expectations for the coming year, recap the Top 5 Pasta Recipes 2015, and get ready for the changes and challenges that we set for ourselves.
Now how long we keep these resolutions is always the biggest challenge…believe me I know! But it seems so doable on January 1st!
But before we move on, it's always fun to recap the best pasta recipes of the prior year. How did I determine this? It's not exactly scientific bit I looked at comments, shares on social media, emails from friends and readers, and what was pinned the most on Pinterest. Are you following us on Pinterest or Instagram?! Join us in 2016!
OK…here goes, hang on to your pasta fork!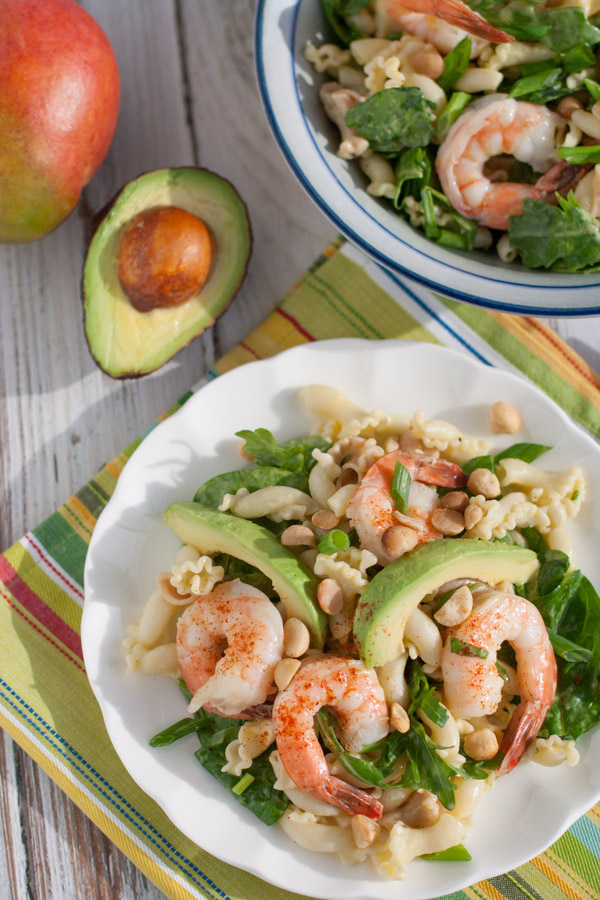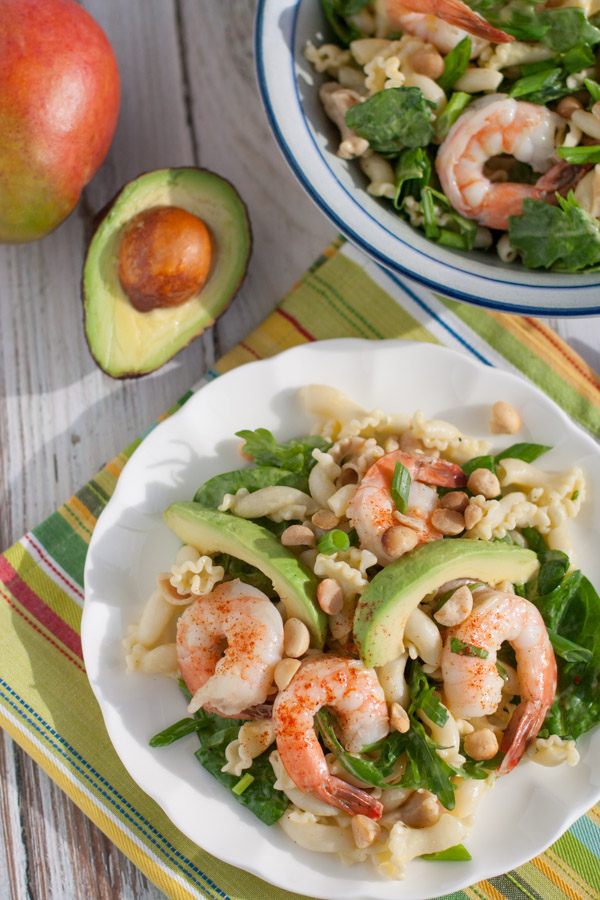 Fresh, fabulous, healthy, and clean tasting…if you missed trying this, print the recipe now! The dressing can be used on lots of other salads. It's a low cal, healthy vinaigrette – works with some of my resolutions!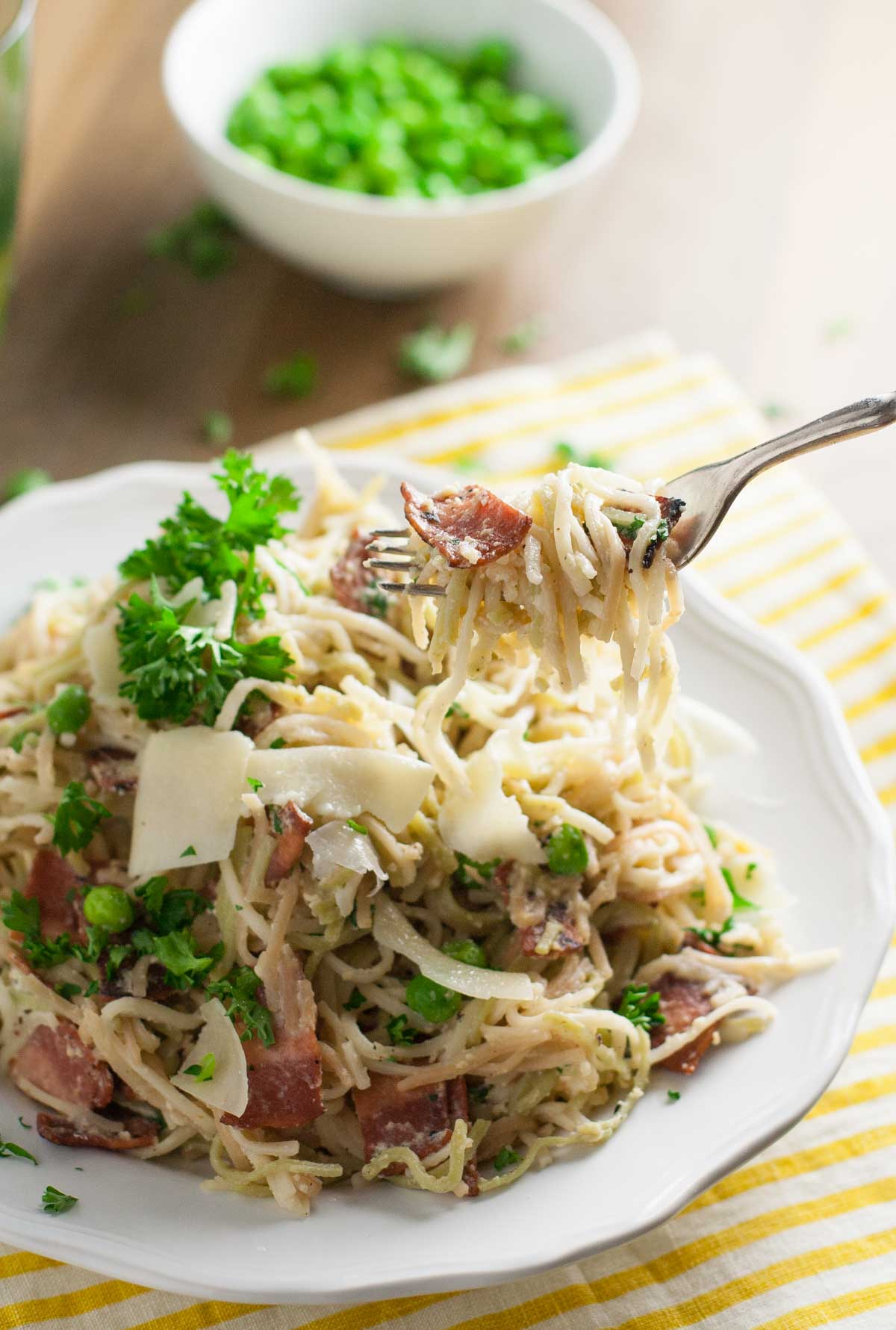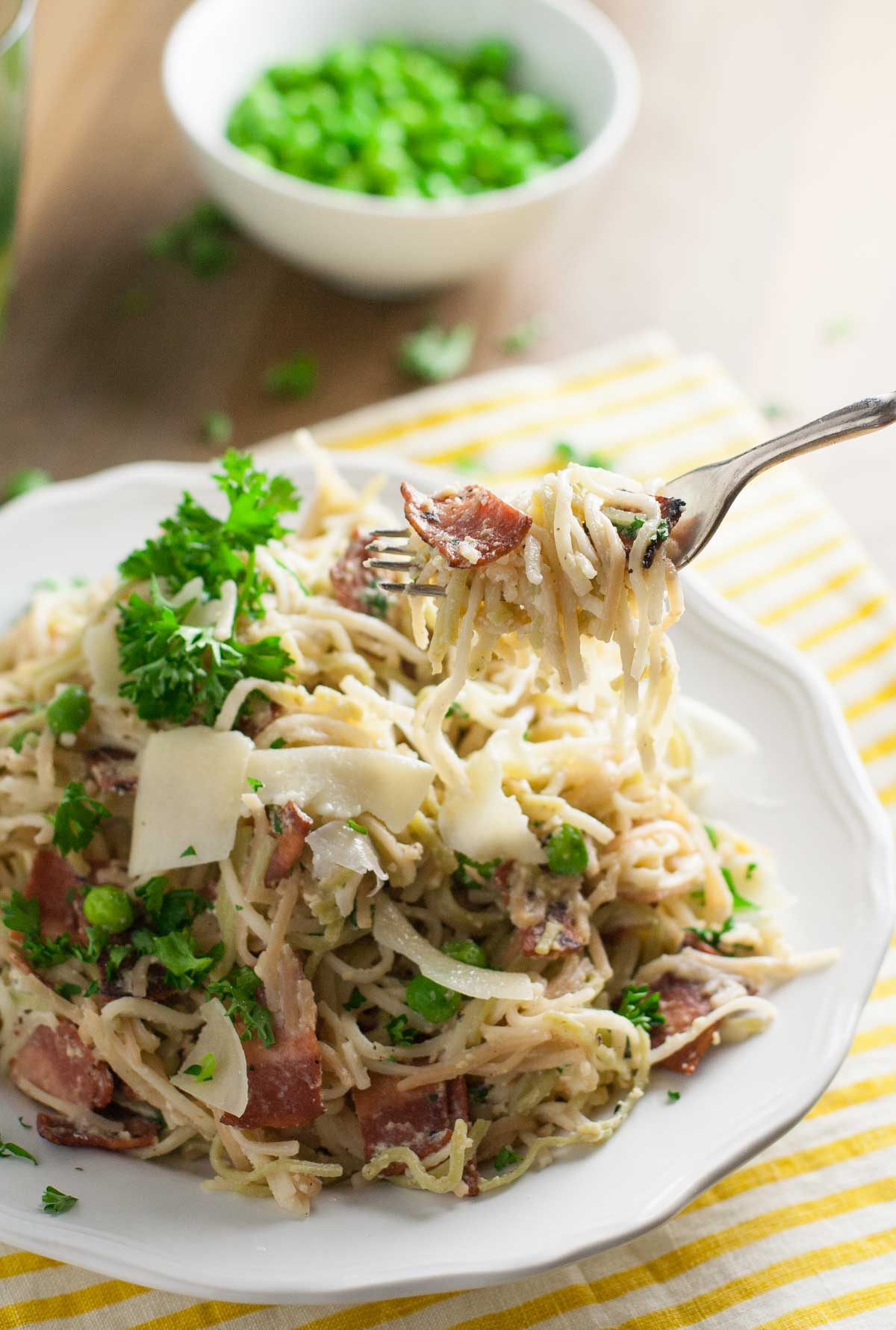 Really one of my personal favorites…I love this recipe! Somewhat comfort food without all the heaviness.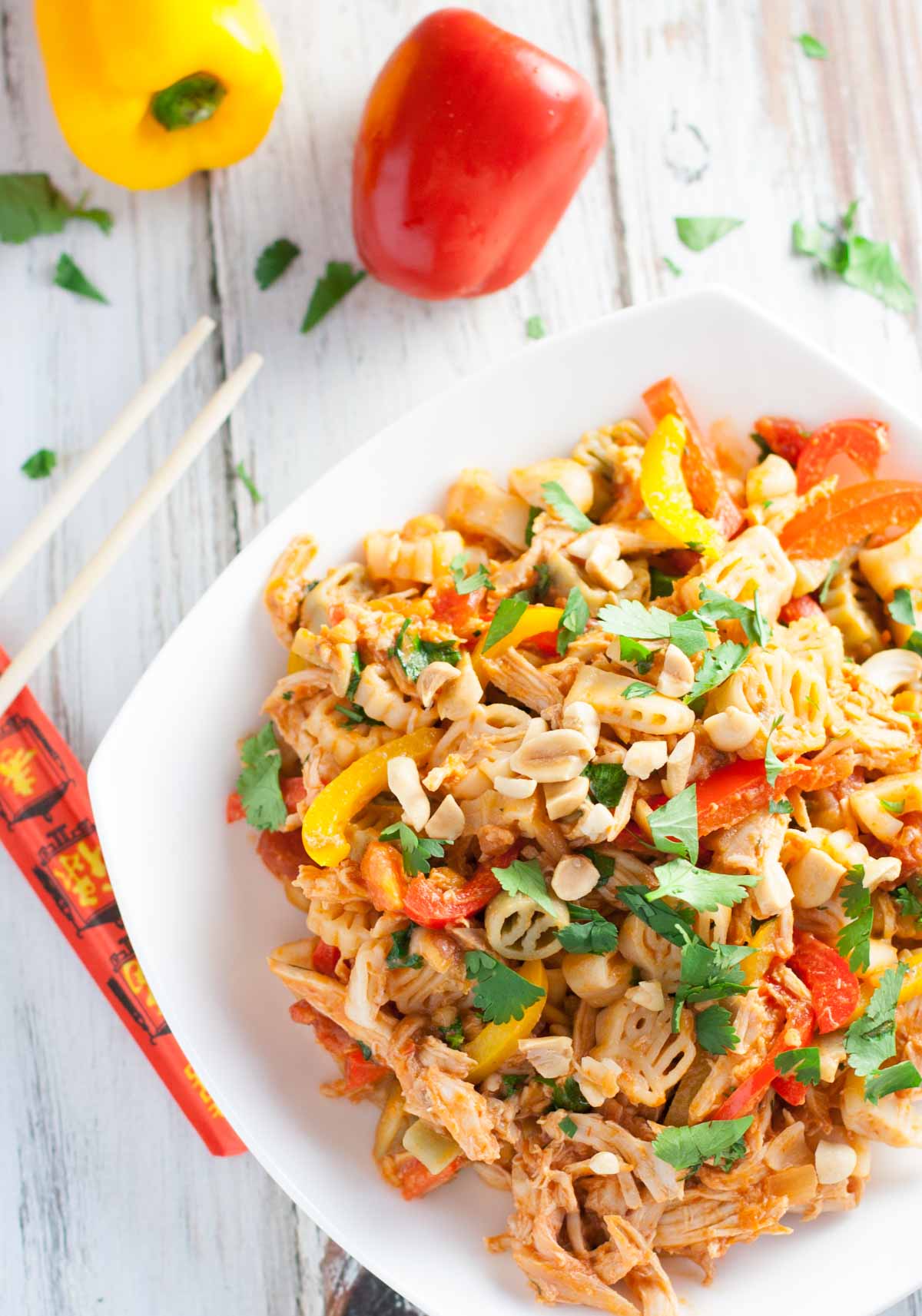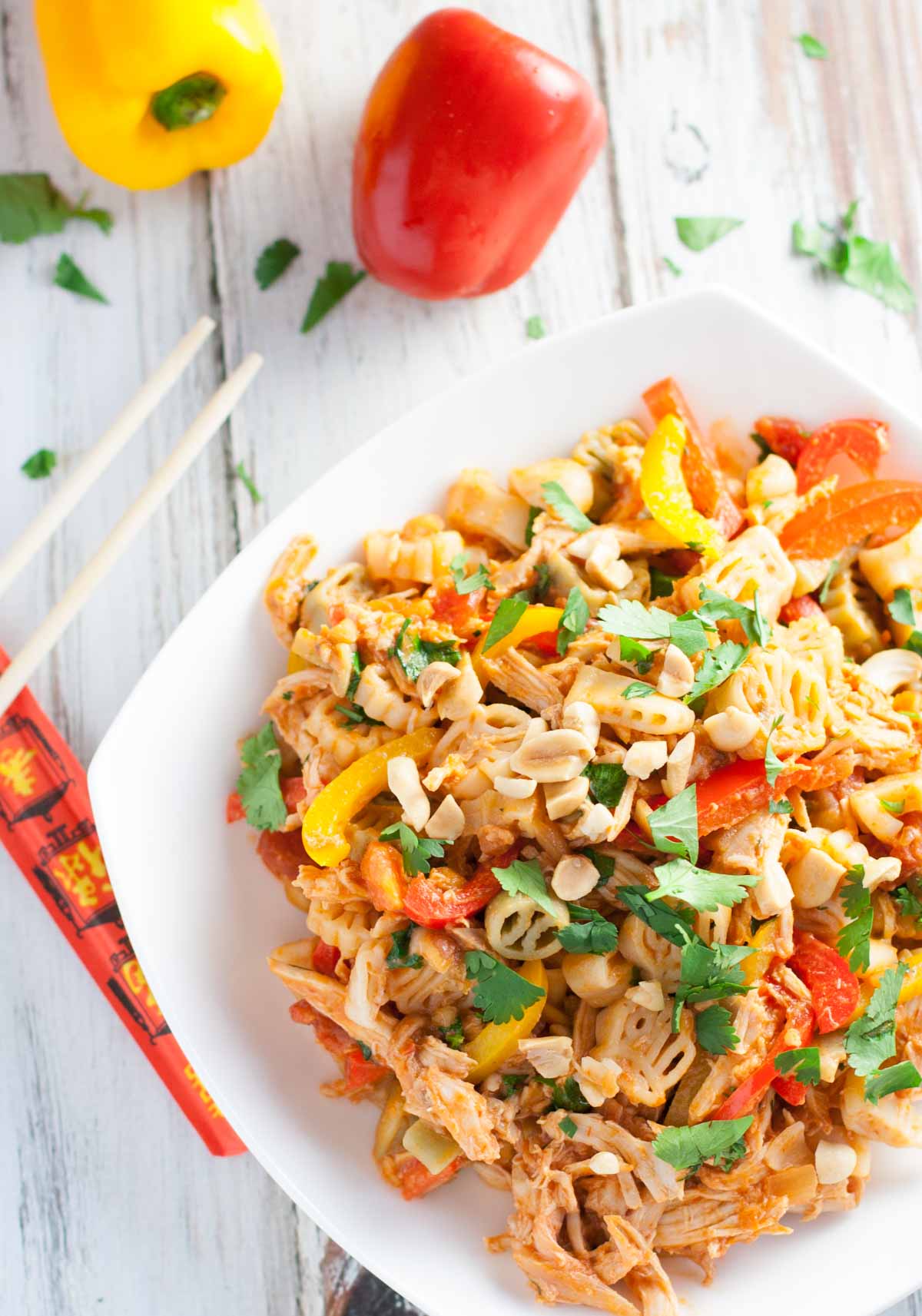 Thai flavors are exotic and popular. This recipe is pretty simple and really delicious. The family gobbled this up! It's on my list to make again soon…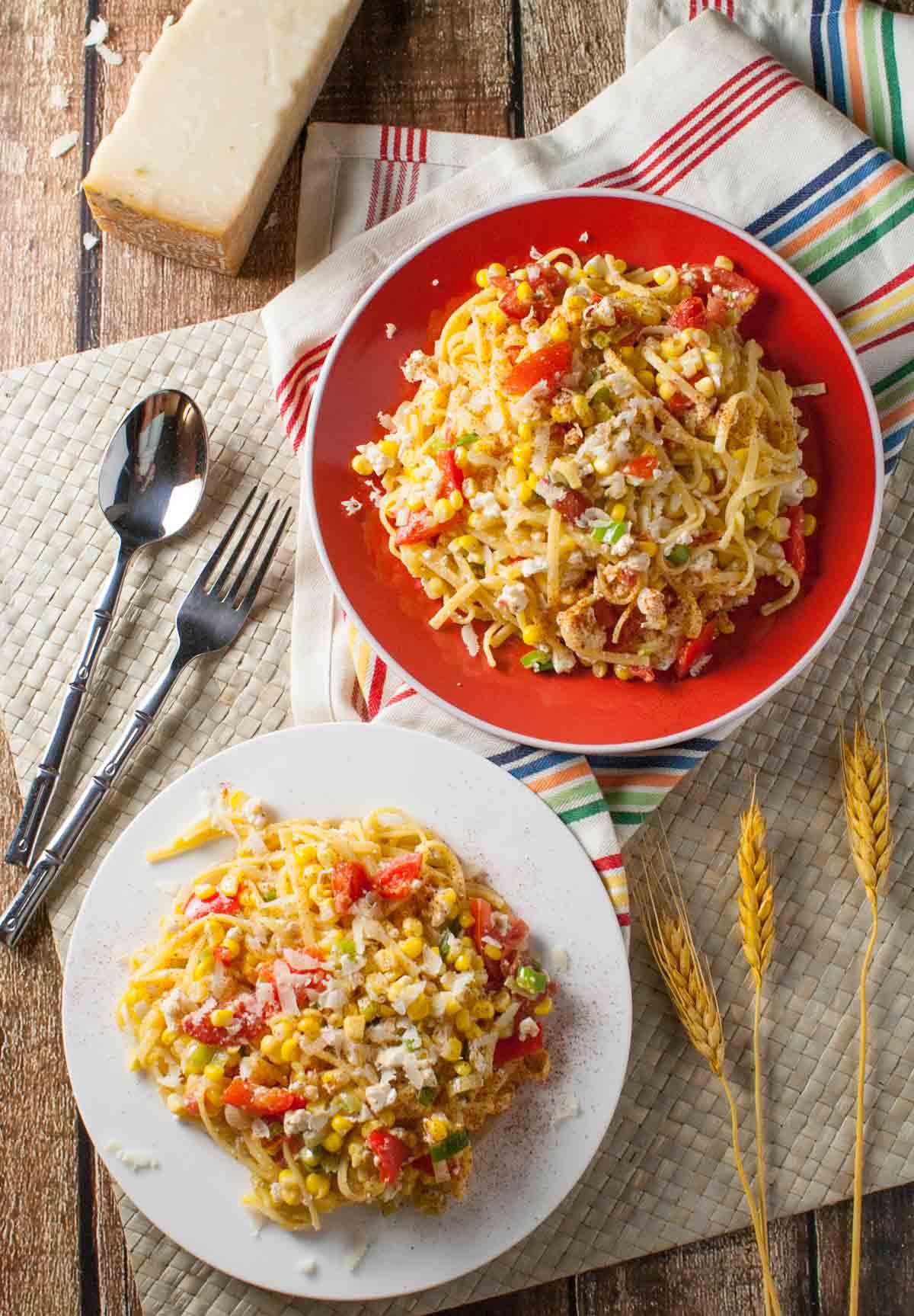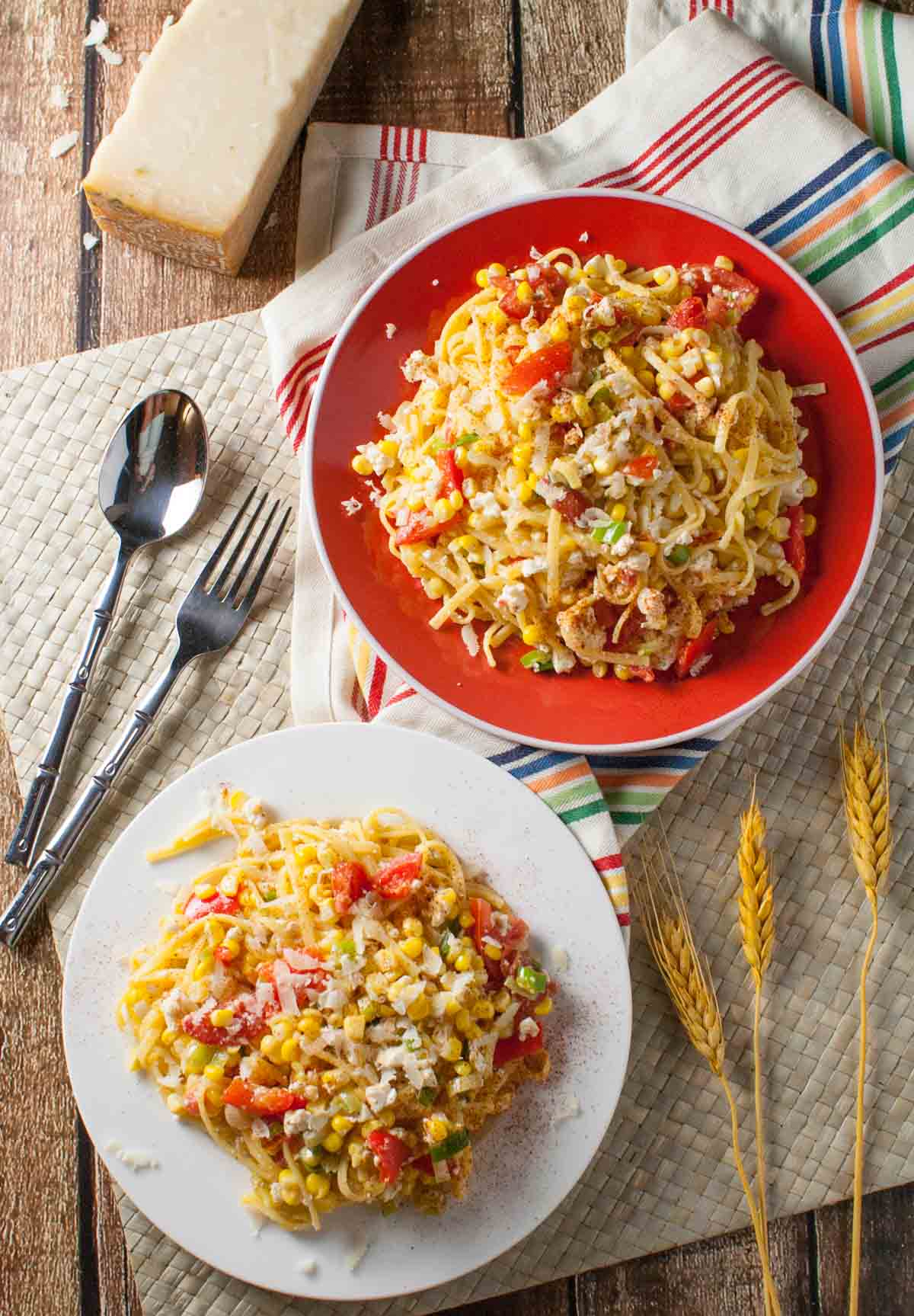 Just trust me and add this to your Spring and Summer repertoire. This recipe got so many compliments, and was a repeat all summer for many of our readers….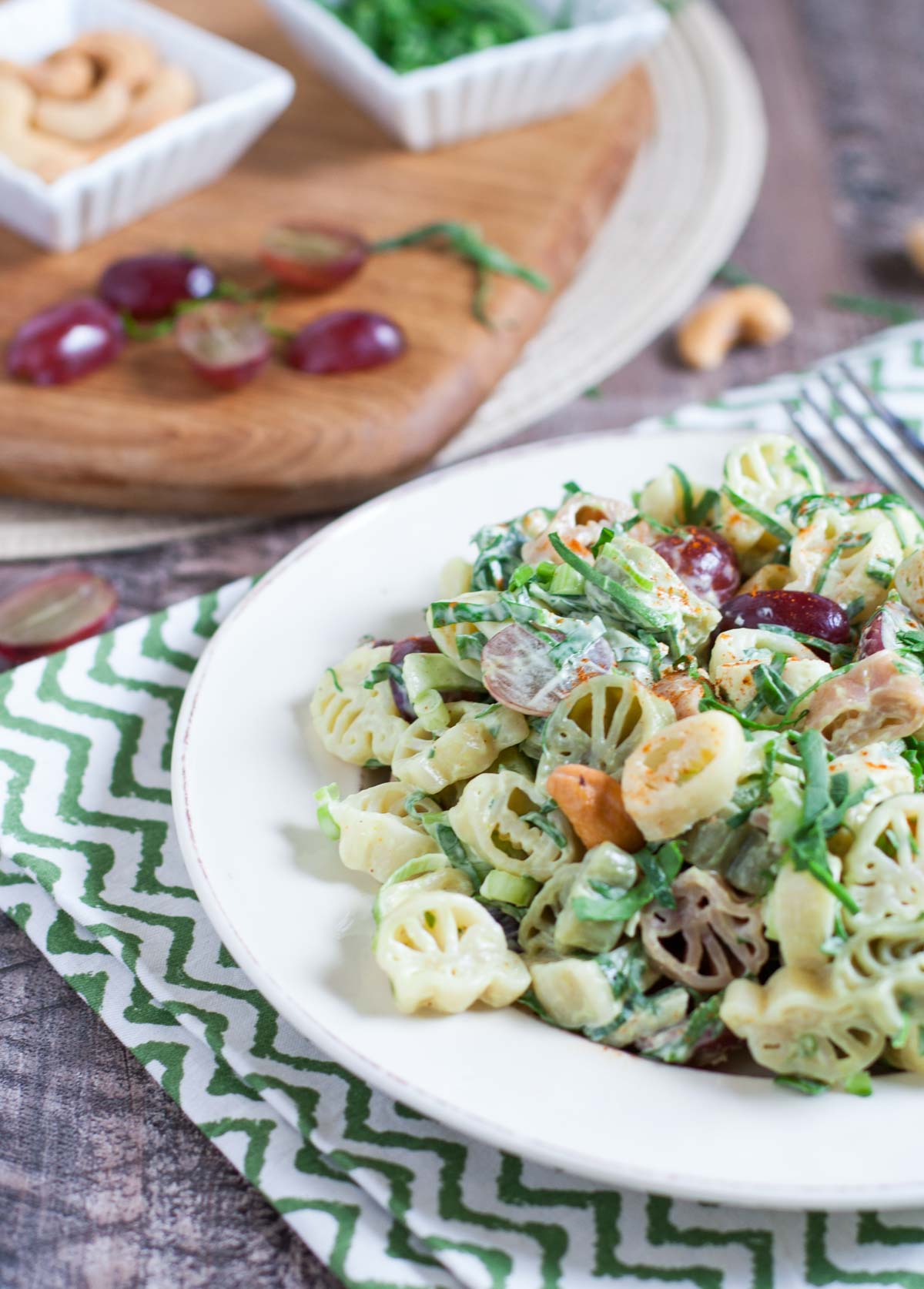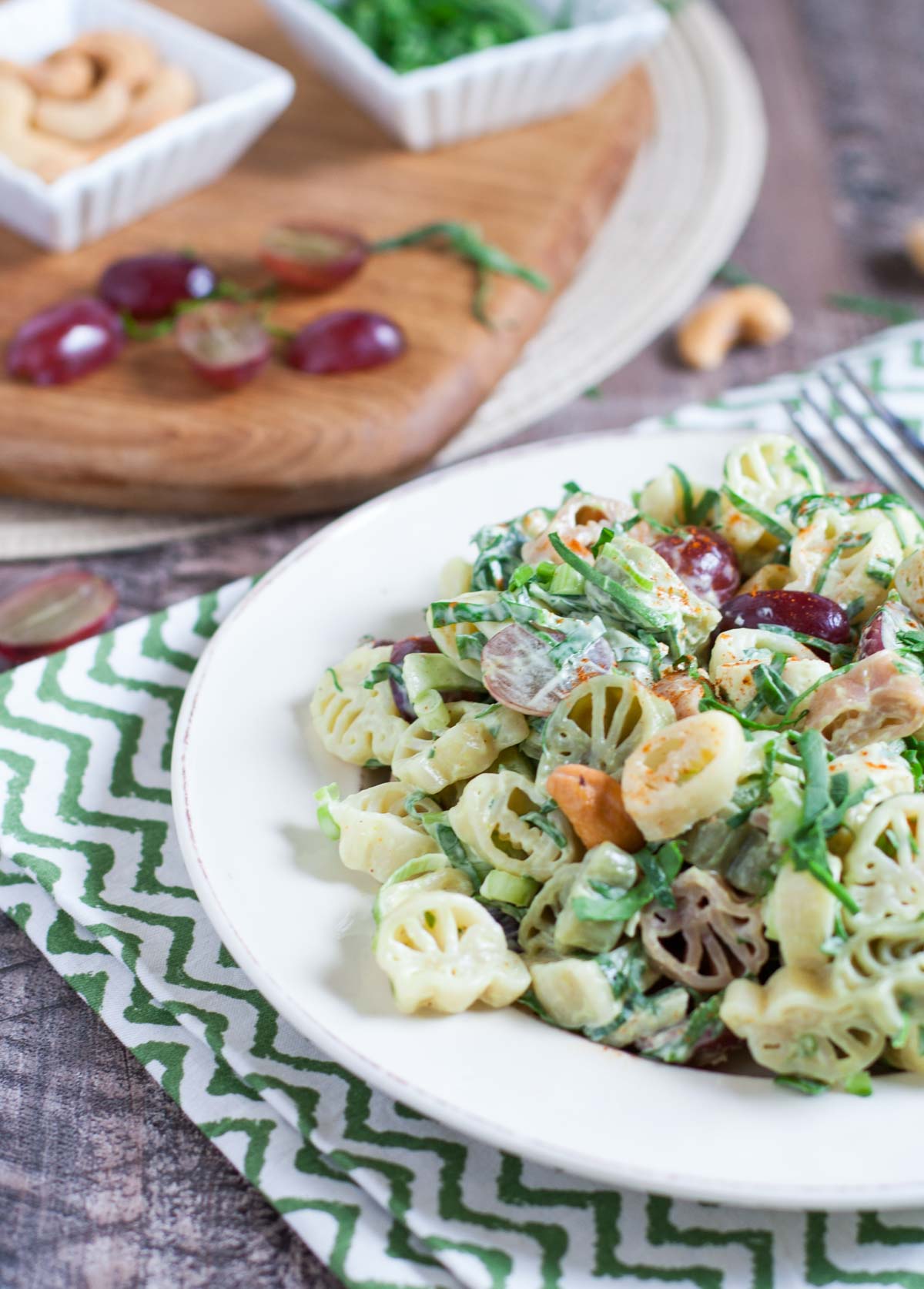 I have to credit Cookie for this one. Again, it's a favorite in our home, and every time I serve it, guests rave about the texture – a crunchy, nutty, creamy, sweet combination. I want some now.
So here's to a great 2016! I hope you are inspired to try some of our Top 5 Pasta Recipes 2015 and get ready for more creative and delicious pasta recipes this year!
Have Fun! Eat Pasta!
xxx  Carey
Join our email list for fresh pasta recipes delivered to you every week!
Your information will NEVER be shared or sold to a 3rd party.