Pasta with Tomatoes, Feta, and Herbs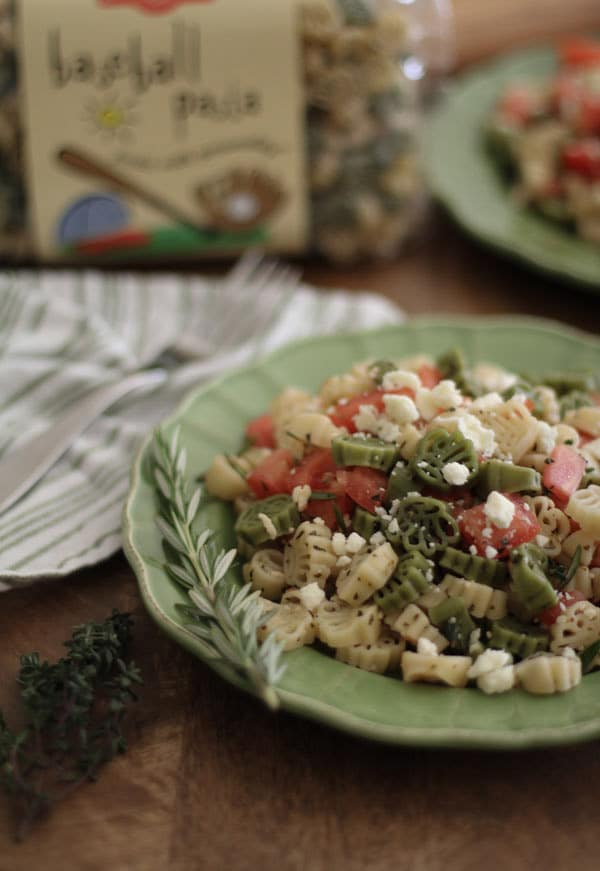 California. Wow. Sonoma. Wine Country. Perfect. We just celebrated my parents' 50th wedding anniversary (congrats Mom and Dad!) out there this past weekend and once again were reminded how absolutely gorgeous and varied the landscape can be in our country. You keep wondering, are you sure we aren't in Italy? Once I get all the photos together, I'll share some of the many highlights.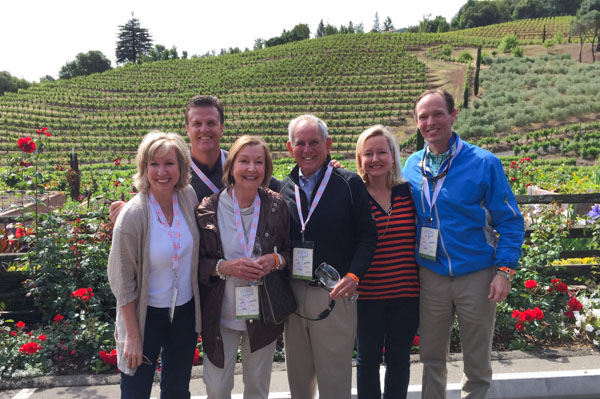 The wine was wonderful of course, but the BEST part of the trip was the fabulous food and wine pairings! The climate just lends itself to growing a huge variety of unique vegetables and herbs, and the level of foodie-ism is over the top. The quality and expectations of each dining experience are elevated no matter how casual or fancy the environment. Every bite is fresh and fabulous. So coming home isn't so easy… 🙂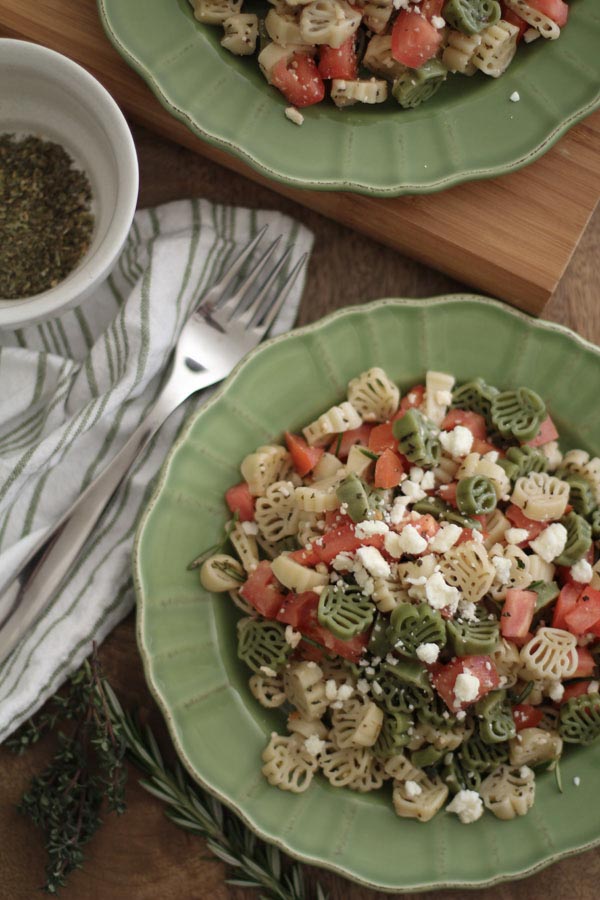 With California on my mind, I'm sharing a fresh and simple recipe for Pasta with Tomatoes, Feta, and Herbs. With just a few ingredients, you can have this pasta dish ready in no time. It's a great side dish for summer entertaining. I imagine serving it along with grilled chicken or marinated pork tenderloin and a big green salad. The herbs here really need to be FRESH to maximize the flavor…but dried is good too. And when you come home to an empty fridge, sometimes that's what you gotta do!
And I know you must think I'm into baseball. Neither of my boys play it actually, but it is that time of year! I featured our Baseball Pasta recently in a delish recipe for Thai Chicken Pasta, which really you must make soon. It's a home run. (I can't help it!)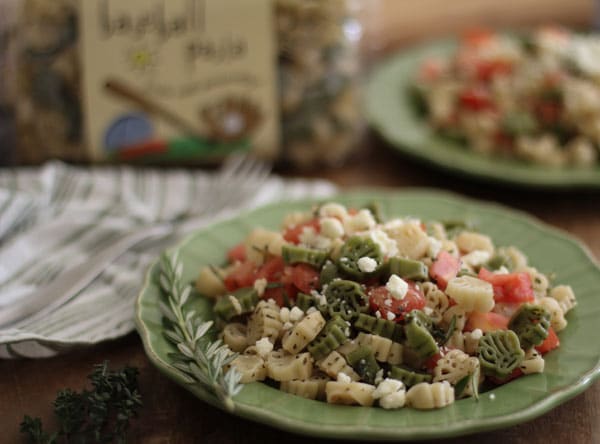 The fun pasta shapes are great this time of year because they work so well in pasta salads. If you take advantage quickly today, our Baseball, Lacrosse, and Soccer Pasta are on sale, 20% off! And if you need some other great pasta salad ideas, check out our Pasta Salad with Beans and Corn, Shrimp, Avocado, and Spinach Pasta with Mango Vinaigrette, or Kale and Walnut Pesto. All great for warm weather fun!  Enjoy!
Print
Pasta with Tomatoes, Feta, and Herbs
Simple and delicious for summer entertaining!
Ingredients
14

–

16

oz. bag of fun shaped pasta (or any other short shape!)

2

cloves garlic, minced

6

T. olive oil

4

–

6

ripe tomatoes, seeded and chopped

1 cup

crumbled Feta cheese

2

t. dried Italian Seasoning or ½ cup chopped fresh herbs (basil, oregano)

1

t. salt or to taste

½

t. ground black pepper
Instructions
Prep and measure all ingredients.
In the meantime, cook pasta according to package directions. Drain.
Add all ingredients to hot pasta and carefully blend to combine.
Adjust seasoning. Serve warm.
Join our email list for fresh pasta recipes delivered to you every week!
Your information will NEVER be shared or sold to a 3rd party.