Top 5 Pasta Recipes for Spring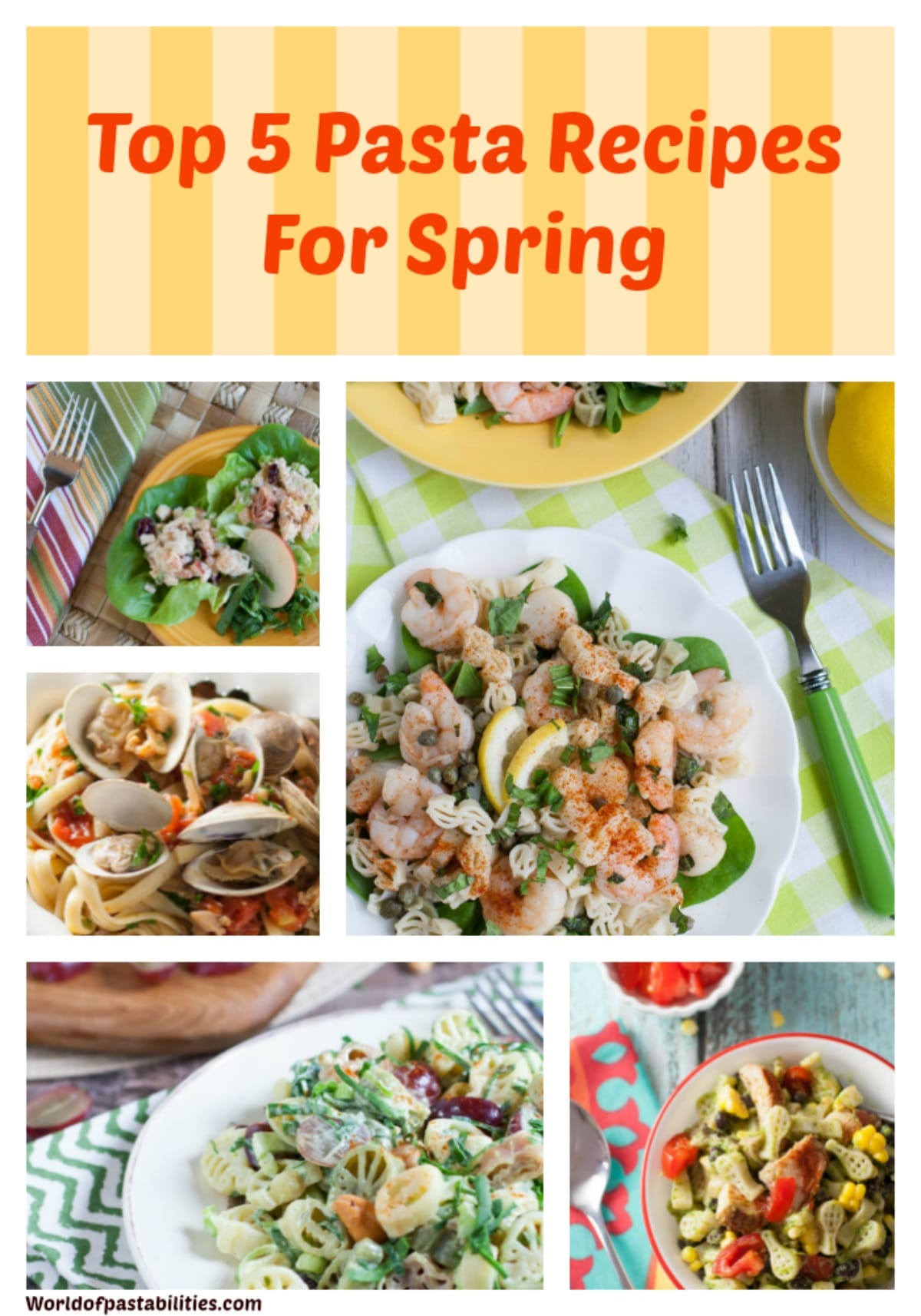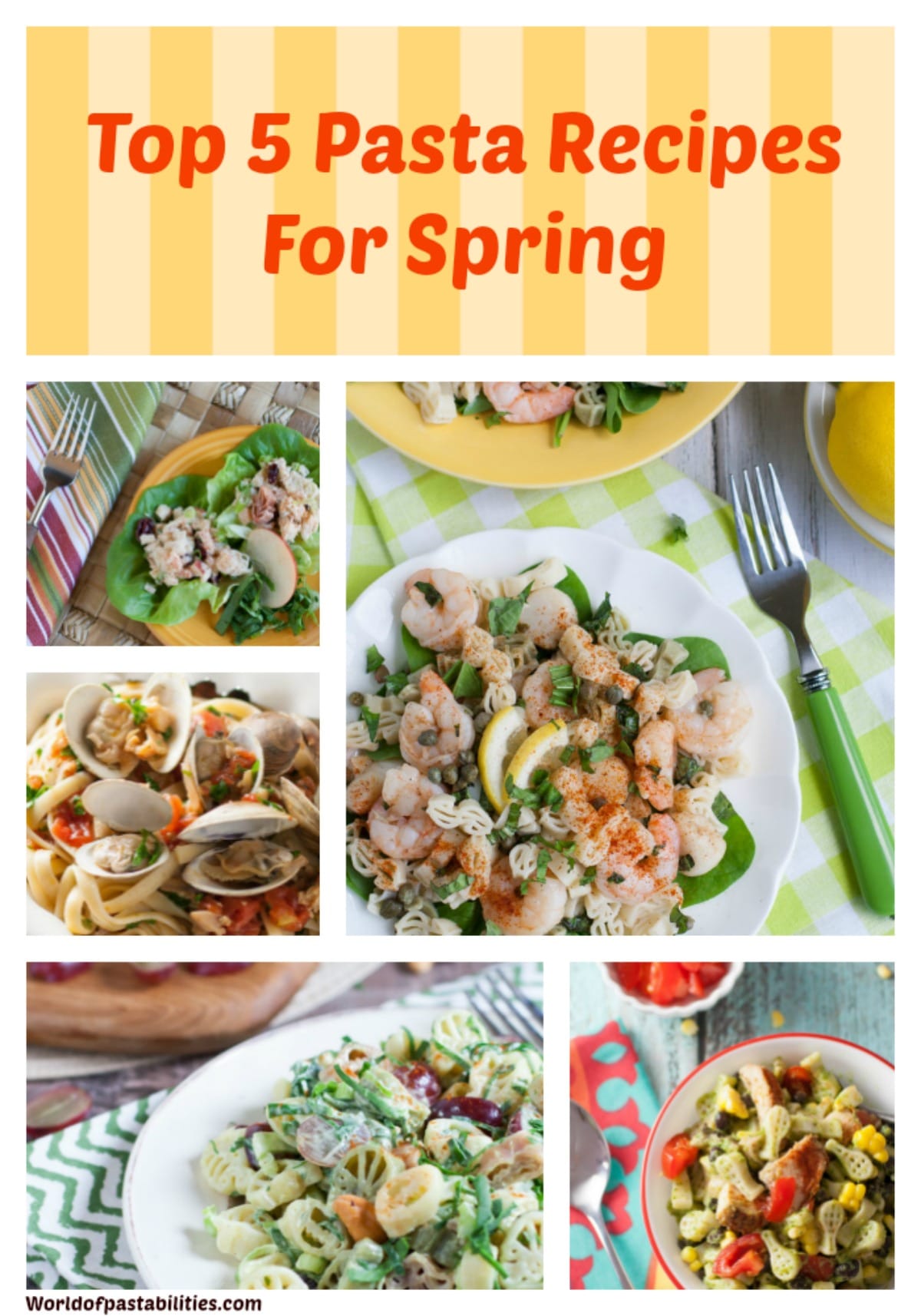 This weather!  Absolutely beautiful…sunny but not hot, and the days are getting longer which is so welcome.  Does your energy level just spike making you want to tackle things you've been avoiding all winter?
A friend asked me offhand earlier this week to help with some food ideas for a group of her work friends coming over for dinner.  She said they weren't expecting a fancy menu, but appreciated good food.  You know when you mind goes BLANK even though this is something you think about often?!  I couldn't find any quick answers for her…
Why was it so hard?  Maybe because it's not only the weather that is in a transition…but our menus too.  It's time to shift from our comfort food mentality to more springy, healthy, veggie, and lighter menu mind set.
With that in mind, I thought I'd highlight some of my favorite recipes for Spring that you might have missed.  I didn't post all these in the Springtime, but they are some perfect dishes that fit occasions this time of year.
Top 5 Pasta Recipes for Spring
Lemony Shrimp and Scallop Pasta with Basil:  Light and delicious!  This would make a wonderful luncheon option.  Lemon and basil just scream Springtime!  Make this with any shape.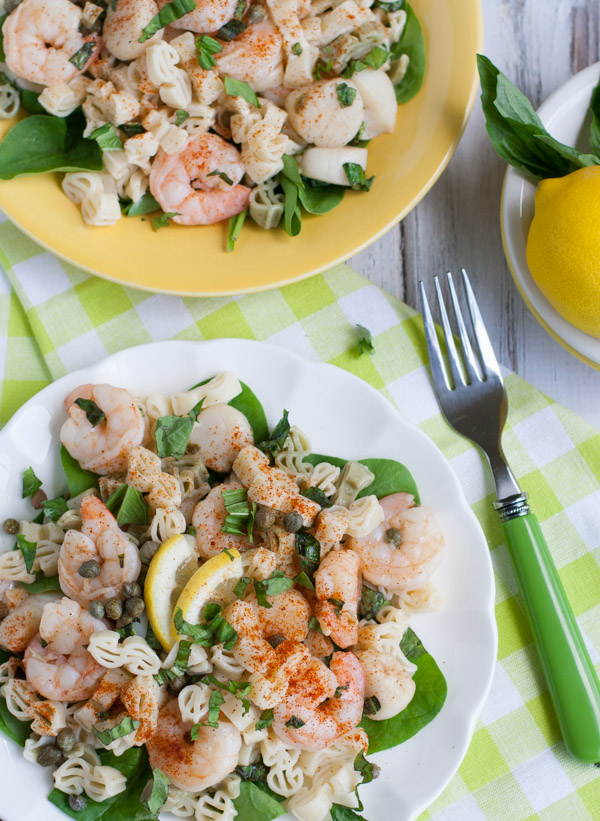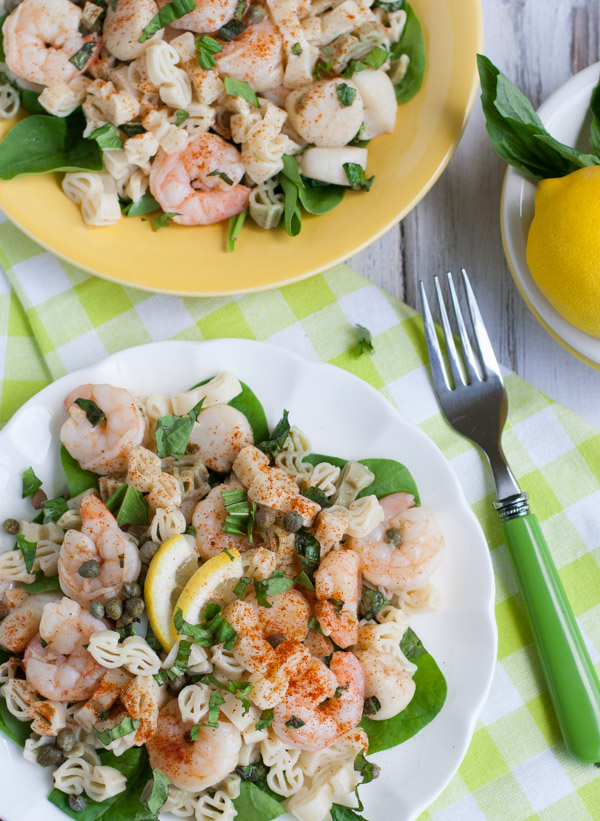 Pasta Salad with Tuna, Apple, and Dried Cranberries:  I love this salad served with lettuce wraps.  Again, a great lunch item, but hearty enough for the family dinner too.  The cranberries are a great transitional ingredient.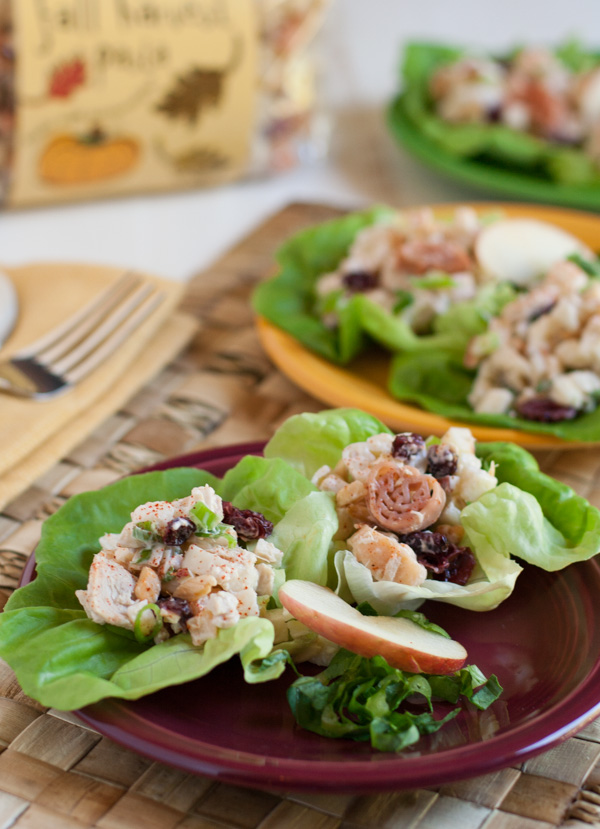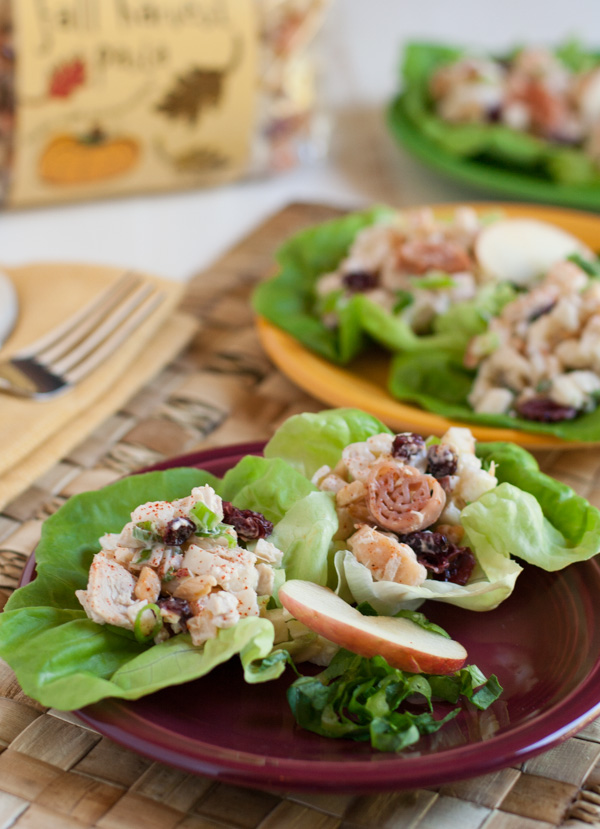 Florentine Pasta Salad with Red Grapes and Cashews:  YUM!  This is a must do.  Everyone loves this salad.  Yes, the football pasta infers tailgating, but this can be made and served all year long!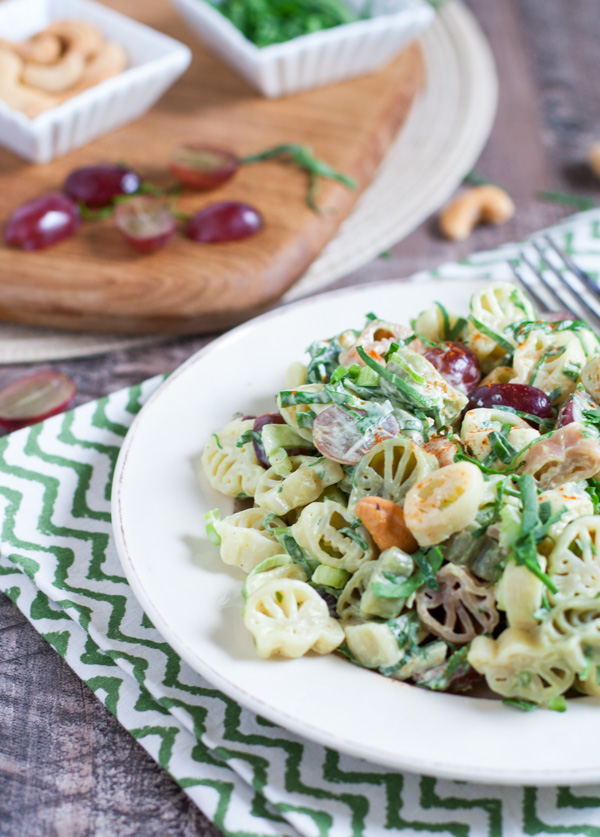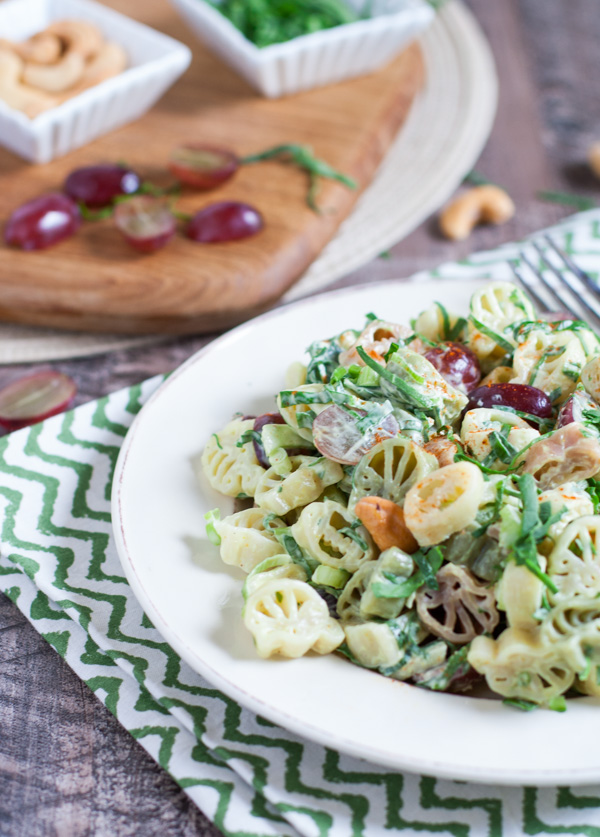 Tuscan Clam Sauce:  If you've been reading this blog for a while, you know this is one of my favorites.  Again, serve this all year long.  But especially fun on the patio, porch or beach!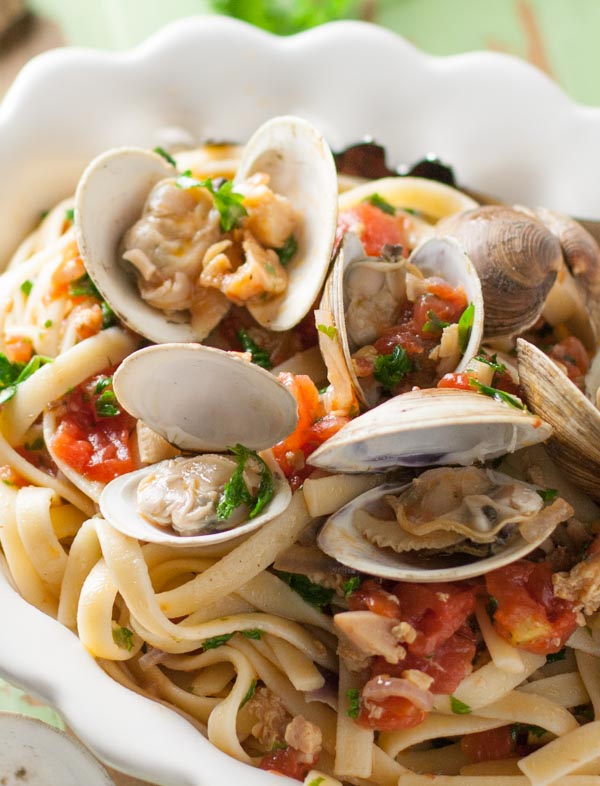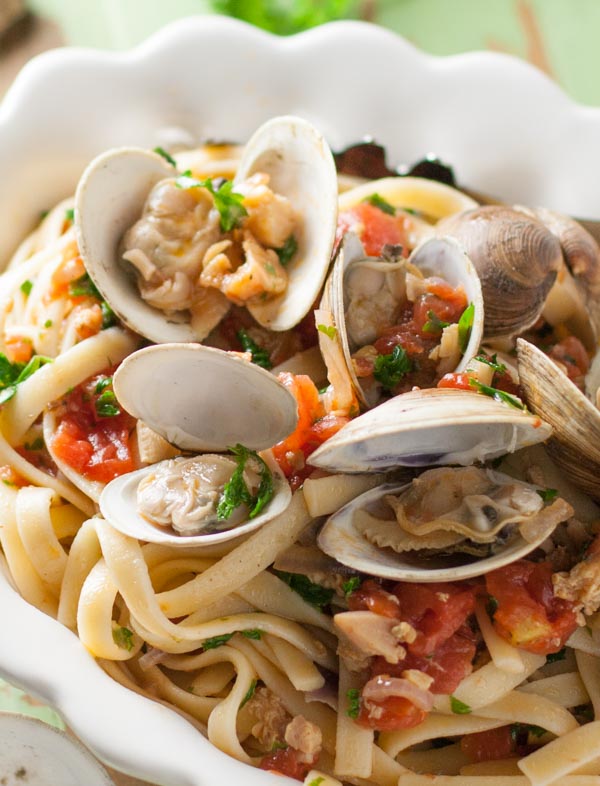 Southwest Chicken Pasta with Avocado Sauce:  This avocado sauce will be featured again soon.  Healthy and flavorful, it can be used with many ingredients.  This recipe has some shortcuts too, so an easy meal for a night when you need something quick.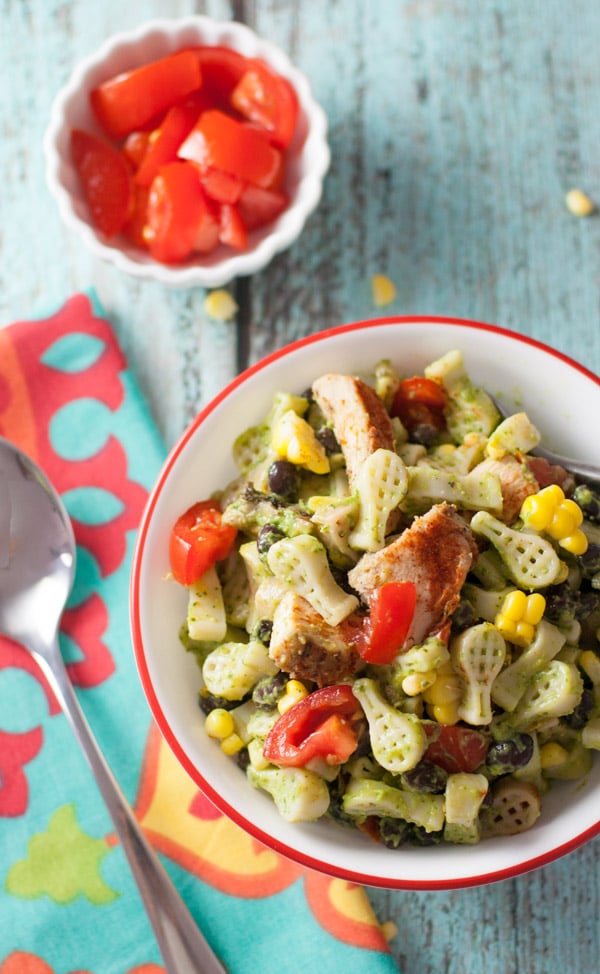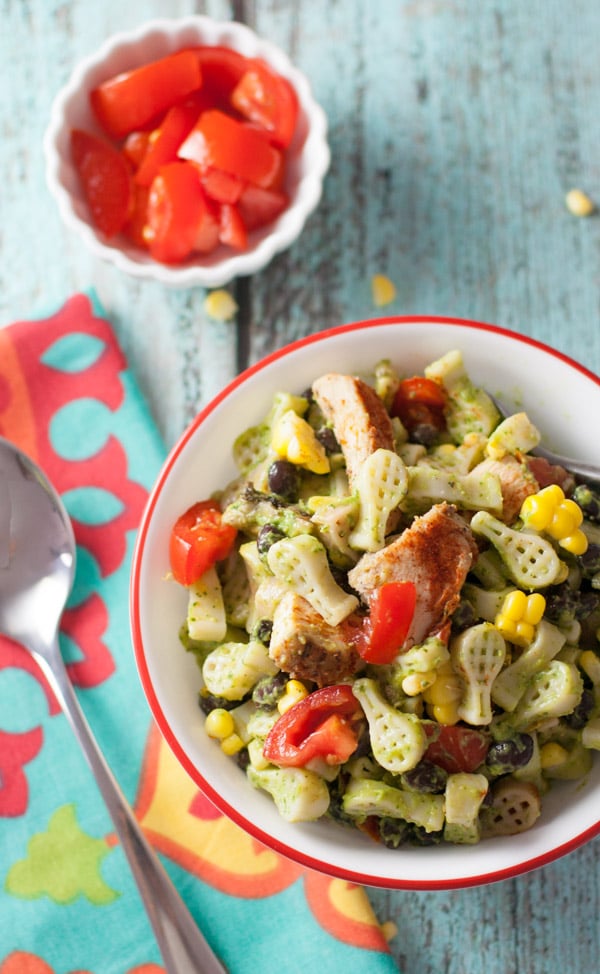 Are you inspired? Well, keep in touch!   I've got lots of ideas to share in the coming weeks.  If you like what you are reading on this blog, the best way to support bloggers like me is to write comments or share these posts!  And to purchase pasta featured in any of these recipes, check out The Pasta Shoppe full selection.
Join our email list for fresh pasta recipes delivered to you every week!
Your information will NEVER be shared or sold to a 3rd party.